Ralph Burch wins ROAR Nats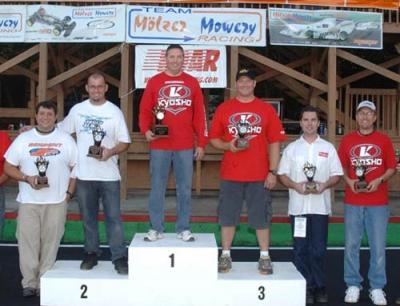 Mike Myers over at Starting Grid has a nice daily report of the ROAR 1/8 On-Road Nationals in which Ralph Burch from RC America TQ'd and won the event with his Max powered Kyosho Evolva. In fact it was a very good event for the Japanese company getting 6 into the main final and Kyosho America Vice President Joel Johnson rounding off the podium with 3rd position.
Go to the Starting Grid for the full details and check out the images taken by Mike at the event.
Photo by Mike Myers
Source: Starting Grid [sgrid.com]