Spazstix release range of paints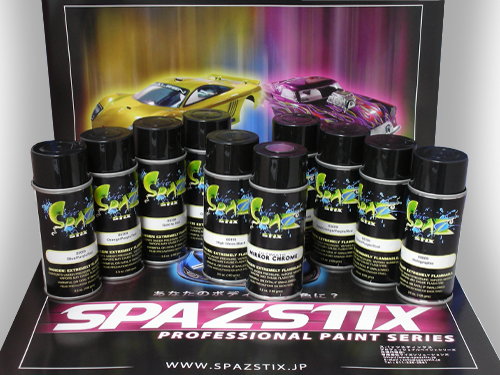 Now i know what your thinking, "cans of paint, is it that slow a news day?". Well the reason that I'm showing this new range of paint is not because of the 10 different colours etc. but because of the absolutely politically incorrect name of the company. Yes there is a company somewhere called 'Spazstix', and it's not actually a government funded social scheme.
This American company, that do some great paint jobs that can be seen on their site, have the most unfortunate name ever.
Source: Spazstix [spazstix.jp]