CRC dominate 1/12th at the Halloween Classic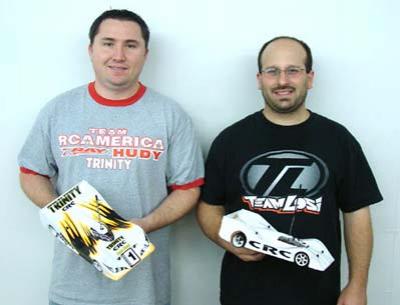 Something that seemed to slip our radar, mainly due to my lack of knowledge with regards 1/12th scale, is the fact that the all new CRC (Calandra Racing Concepts) Carpet Knife Generation X kicked ass at the Halloween Classic in Cleveland. While we only brought you the Touring modified results, it seemed that the real racing at this event was happening in the comeback class, 1/12th. Mark Smyka TQ'd and won in the 19T class, whilst in modified it was Mike Blackstock who took the TQ and the win.
Head on over to CRC for the full report.