JConcepts Illuzion buggy wing & Ball cup sets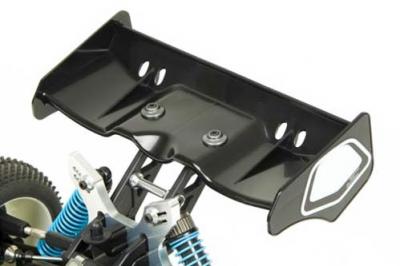 A few months ago JConcepts released their effective and really cool looking Illuzion buggy wing and at that time it was only available in white and yellow. Today they announced that this wing will now be available in black, and just to recap about the product itself, it is designed for both 1/8th buggies and truggies and features durable through-rib design and recessed side dams for extra decal protection.
JConcepts also released some Ball Cup sets which are designed to fit all 1/10th scale off-road vehicles and come in black, white and yellow. Designed with performance as well as aesthetics in mind these newly designed low-profile ball cups have been designed for extra durability and added 'wheel to tie-rod' clearance. The set comes with 4 left and 4 right low profile ball cups, as well as 12 normal ball cups, included per package.
To see the ball cups in place click here…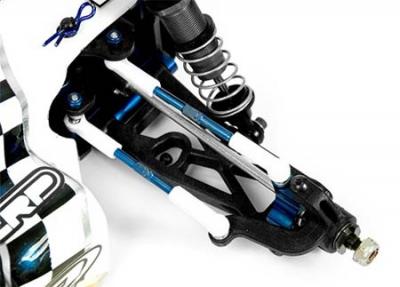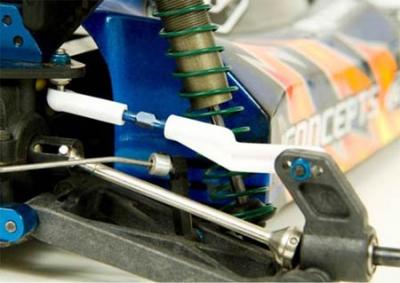 Source: JConcepts [jconcepts.net]
Categories - Accessories, Bodies, JConcepts, Products