Kidderminster Nationals report by oOple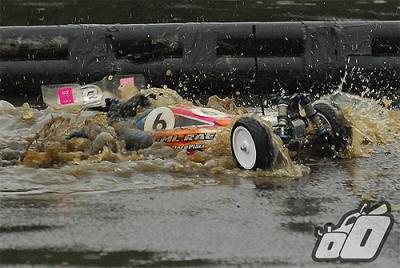 The second round of the BRCA electric buggy nationals were held last weekend at the multi surface Kidderminster track in the mid west of England. Weather was on and off for the weekend with Saturdays running for 2wd taking place in wet / dry conditions, while Sundays 4wd race was run in a lot wetter conditions (above) with the result being called after 2 rounds of qualifying due to worsening weather. oOple have of course got a great report online, including video, and should have lots of pictures online soon too, so check that and find out how Neil Cragg and Lee Martin took the class wins at this event.
Read the full report here.
Source: oOple [oople.com]