Tamiya show the TA05MS and TA05IFS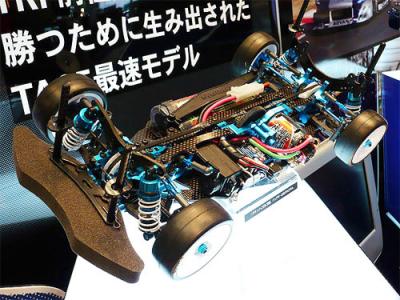 In the middle of April we showed you CAD images of the new Tamiya TA05MS and TA05IFS chassis' and today Tamiya showed the real cars for the first time at the Shizuoka Hobby show in Japan today. We wrote about them before saying the TA05MS is essentially a competition based TA05 with carbon chassis, racing shocks and other optionals as standard while the new TA05IFS is an all new chassis with inboard suspension to fit the Super GT300 class bodyshell. Also shown at the show was a conversion set for the TRF415 MSXX to allow the mounting of stick packs.
UPDATE: Added 2 more pics showing the MSXX stick pack conversion.
View the TA05IFS and TRF415 MSXX conversion here…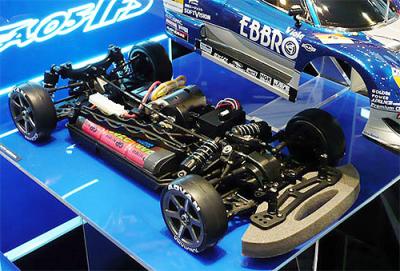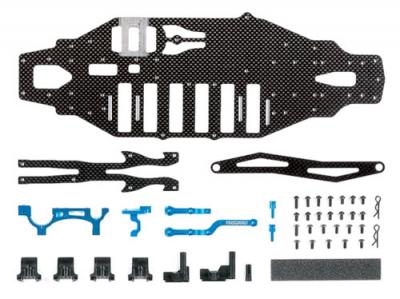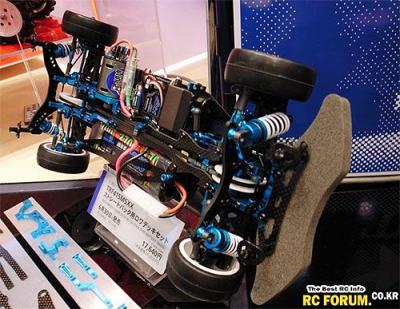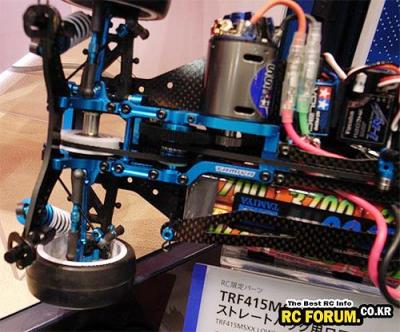 Source: Tamiya [tamiya.com] / RC Forum [rcforum.co.kr]
Categories - Cars, Exhibitions, Products, Tamiya