Matias tops first timed practice in Portugal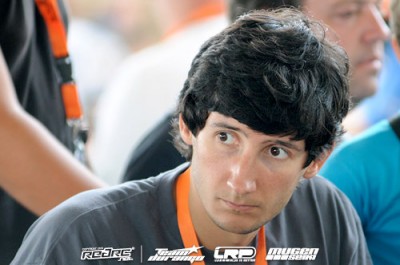 Former European Champion Miguel Matias has topped the first timed practice here in Guarda, Portugal. The only Portuguese driver to win the 1:8 Off Road European title in its 30 year history the 2003 Champion recorded 8 laps in 5:06.051 which was just 6/10th quicker than Yannick Aigoin. Focusing on his engine and tyres for the opening run of Day 2, Matias ran AKA Crossbrace tyres on his RB powered Losi and plans to continue with the same tyre option for the second of today's timed runs which will be used to reseed the heats for tomorrow's qualifying.
View our full event coverage here.
Categories - Events, Gas, International, Racing