Viktor Wilck extends Tamiya contract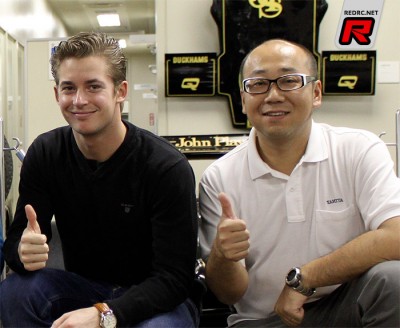 Continuing with the December/January signing madness, our friend Viktor Wilck drop us a mail to say that he has signed a 2 year extension to his Tamiya contract. The Swedish ace, pictured above with Kiyo Suzuki from Tamiya Japan, gave us the following statement:
After joining Tamiya back in 2007 I have had 4 successful and educating years. So when my contract ran out it was an obvious choice to continue when Tamiya presented this opportunity. I'm looking forward to 2 years of extensive racing, starting by focusing on the 1/10 Off-road Worlds in Finland preparing with many other Off-road events and off course the TC Euros.
Categories - Drivers, Electric, International, Racing, Tamiya