January 10, 2012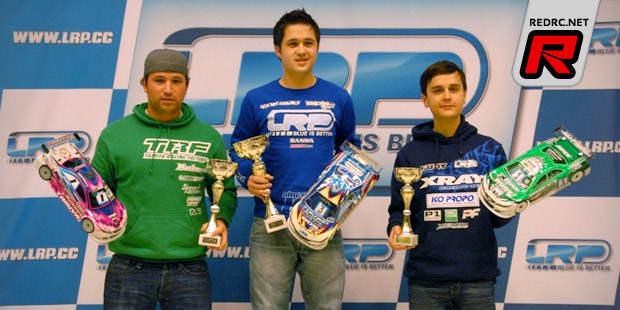 Last weekend Odense RC Minirace hosted the 12th edition of DHI CUP and the big news for this years event was the off-road race run alongside the Touring Car event, a first. In the Modified class it was a battle between, Marc Rheinard, Ronald Völker and Alexander Hagberg for the Pole Position, a battle between the two Germans helped Hagberg clinch the pole position. The A-finals were very tight and in the first Rheinard managed to overtake Hagberg close to the end the run, Hagberg tried to come back and touched Rheinard's car making him lose position and allowing Hagberg to win the 1st leg. Völker put in a steady run in the 2nd and 3rd final and with Rheinard and Hagberg also coming together in both these legs, with the Swede coming of worse each time, the Yokomo/LRP driver could cruise by to take the overall win.
1. Ronald Völker – 2pts
2. Marc Rheinard – 4pts
3. Alexander Hagberg – 7pts
4. Teemu Leino – 8pts
5. Yannic Prümper – 10pts
6. Christopher Krapp – 10pts
7. Zdenko Kunák – 10pts
8. Marc Fischer – 13pts
9. Patrick Hornum – 15pts
10.Martin Hudy – 15pts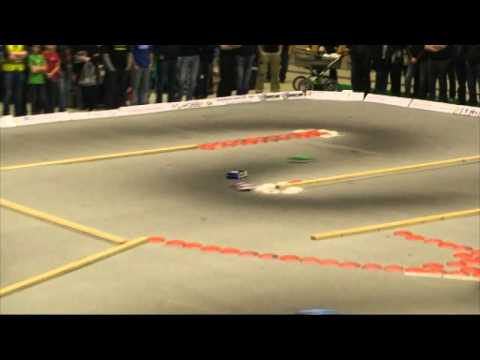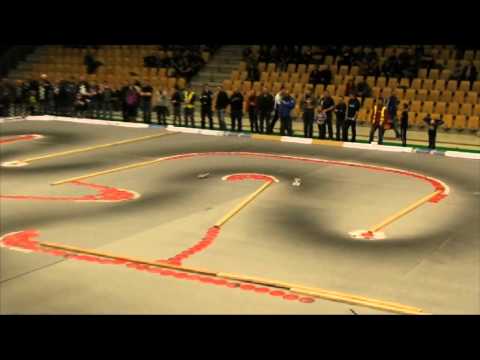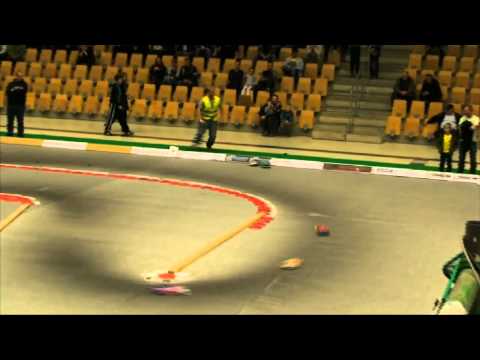 In the Super Stock class, Steffen Leinburger was the front runner ahead of Zdenko Kunâk and Henrik Heitsch. Leinburger carried across his performance from qualifying into the final winning the 2nd and 3rd leg to take the title. In leg 1 it was Kunâk in front and in the 3rd leg he secure the second place overall with Heitsch in 3rd.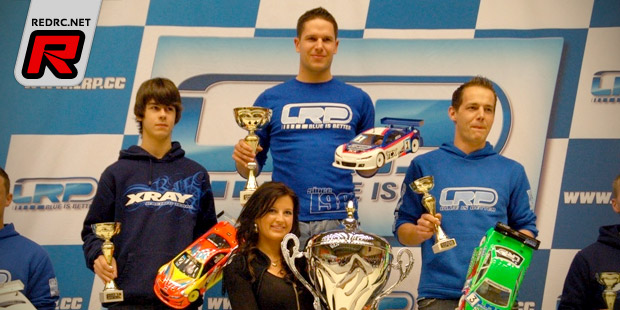 1. Steffen Leinburger – 2pts
2. Zdenko Kunák – 3pts
3. Henrik Heitsch – 5pts
4. Björn Christiansen – 6pts
5. Carsten Madsen – 9pts
6. Martin Lissau – 10pts
7. Daniel Horn – 13pts
8. Tony Streit – 13pts
9. Michael Nilsson – 17pts
10.Morten Iversen – 17pts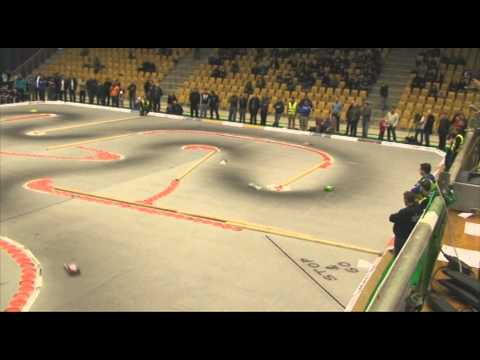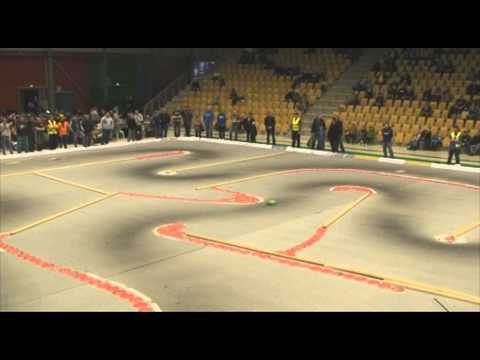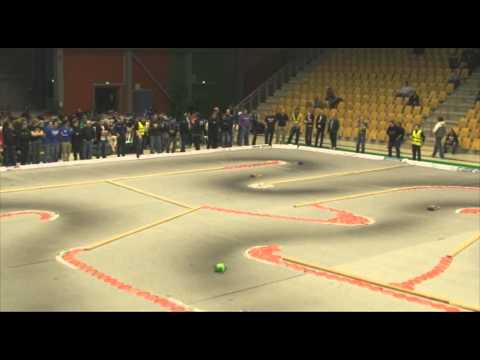 Thanks to Ulrich Rasmussen for the report.
---