Rino Lino wins GT @ Kosmic Shoot Out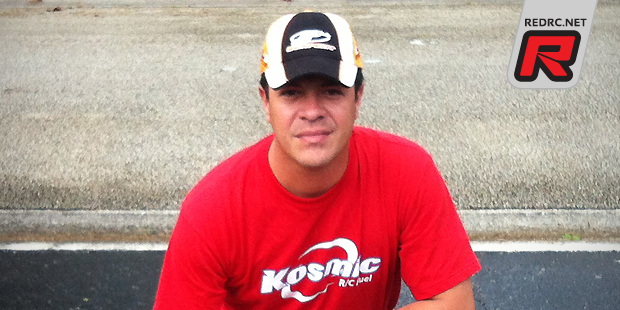 The Kosmic Shoot Out was held this past weekend at the newly updated Blue Dimond Raceway in Delaware, USA. Over 70 racers attended this race which included Sedan, 1/8 Scale and GT. GT qualifying saw Paolo Morganti on the top spot. In the GT final, Serpent drivers Paolo M. and Rino L. where running first and second when Paolo had an electrical problem in his car that forced him to stop. Rino took over the lead and drove a mistake free race to take the win for the Serpent Team. Rino's win continues the remarkable results for the Cobra GT. It has TQ'd every event it has entered and won every race this year.
Thanks to Joaquin de Soto for sending the report.