Dankel & Pietsch Top Qualifiers at Hockenheim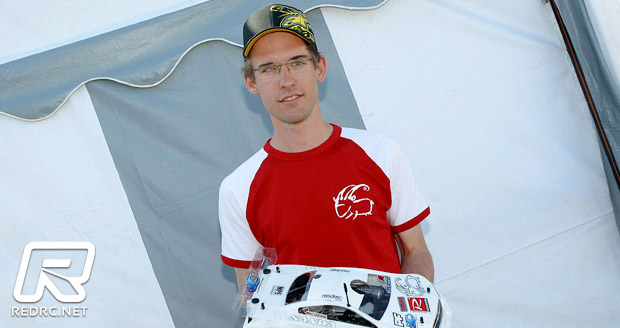 Eric Dankel and Robert Pietsch are Top Qualifiers at the second running of the annual European Nitro Challenge at the Hockenhiemring in Germany. Dankel pulled off a superb final qualifying heat to secure the Touring Car pole position on his debut for Italian manufacturer Capricorn, a result that was all the more impressive as it is the German's first nitro outing of 2012. Securing pole in 1:8, the result is a repeat of Pietsch's qualifying performance 12 months ago at the event which take place within the grounds of the home of the full size German F1 Grand Prix.
View our complete event coverage here.
Categories - Events, Gas, International, Racing