Reedy Power for Vesa Yli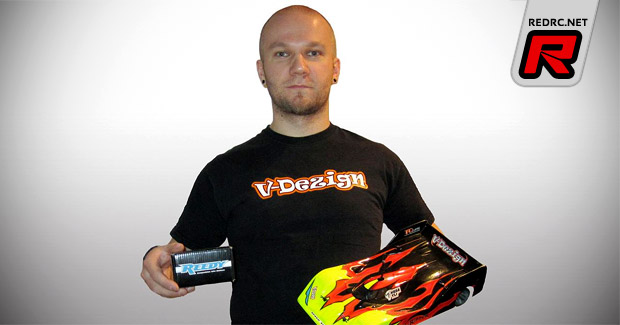 Reedy have announced that Finnish racer Vesa Yli, the man behind V-Dezign cars, has joined the Reedy factory racing team for the remainder of 2012 and beyond. Vesa utilized the power and duration of Reedy LiPo batteries as a privateer to win the 2012 Finnish 1/12 Modified championship, and will now race as a full factory driver with both Reedy LiPo batteries and Reedy Sonic motors. He had this to say:
I am really happy to join Reedy to run their batteries and motors in my 1/12 and off-road cars. I have been very impressed by the performance of their products during testing and racing and I am looking forward to race at the World's, Euro's, Nordic's and Finnish nationals as well as other international events. Reedy's dedication to develop the fastest products decade after decade is really impressive. I also want to thank my long period motor and battery sponsor Nosram – and especially Reto Koenig – for the great support that has helped me to success since 2007.
Source: Reedy [teamassociated.com]
Categories - Drivers, Electric, International, Racing, Reedy