Boots wins BRCA National Rd3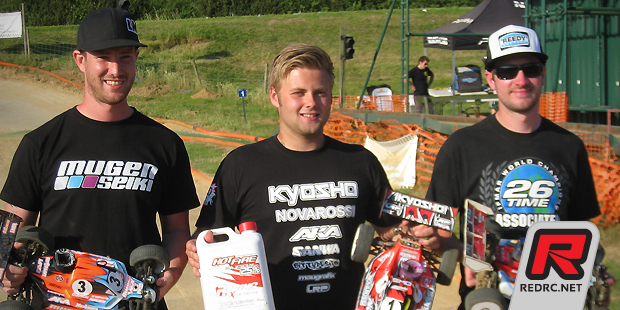 Round 3 of the BRCA 1/8th rally cross took place at HNMC with both days full and drivers waiting on the reserve list this class is very strong in the UK. With semis completed it looked like the top four would fight this out, Boots, Cragg, Bloomfield and Martin. This indeed was the case in the final with Boots and Bloomfield pulling away and Martin and Cragg fighting hard. At about 30 minutes left Bloomfield tried to stretch another lap but ran out on track leaving Boots out front with Martin second and Cragg third. The win also meant the 2012 BRCA title for the Kyosho driver.
Thanks to James Thompson for sending the report.