Error brings Rheinard's quest to an end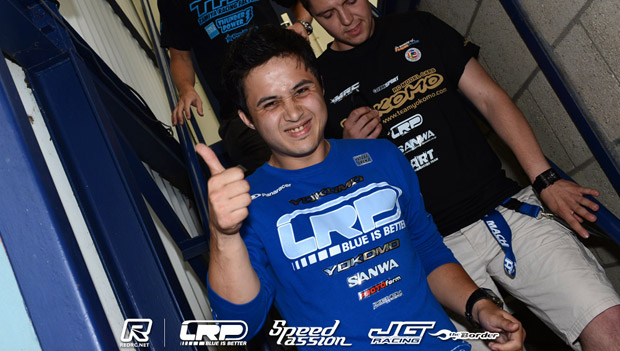 Marc Rheinard's quest for a third consecutive World title is over after the German, who sat out the opening A-Main to save tyres, rolled his Tamiya on the first run through the chicane dropping him to the tail of the field from where he could only recover to finish 6th.  With Rheinard, the clear favourite to take the win for the Leg due to having fresh tyres, out of contention it was Ronald Volker who took the win ahead of Yokomo team-mate Naoto Matsukura with Viktor Wilck again finishing 3rd.
View our complete event coverage here.
Categories - Electric, Events, International, Racing