Groskamp wins thrilling first A-Main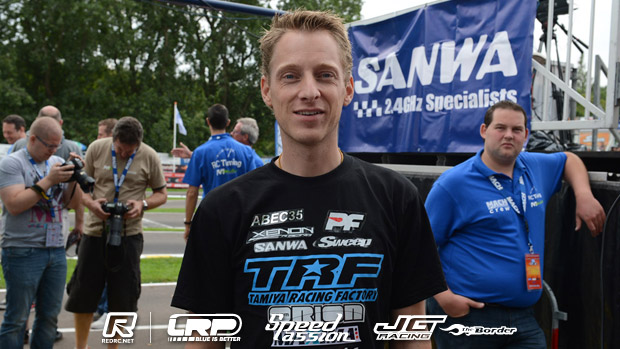 Jilles Groskamp took one of the biggest gambles of his life to win the opening A-Main at the Electric Touring Car World Championships to deny Top Qualifier Atsushi Hara by 14/100ths of a second as he threw his Tamiya across the finish line as Hara slowed his car to make the hairpin, thinking the race would go one more lap.  Viktor Wilck, who challenged Hara for the lead in the middle of the race finished 3rd ahead of Ronald Volker.
View our complete event coverage here.
Categories - Electric, Events, International, Racing