Luis Cortez & João Gaio win Rd4 in Madeira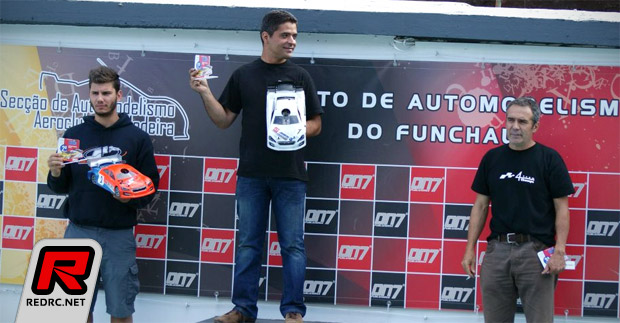 Last weekend saw the fourth round of the Madeira regional track Championships. Race day was characterized by constant changing weather causing the drivers to constantly work on tire choice and the tuning of their cars. The day began with warm temperatures, making the first round of qualifying for the 1/10th 200mm class the fastest. Luis Cortez set the fastest time with 22 laps in 5 minutes and 21 seconds, followed by Luis Angelo and Mario Oliveira about 5 seconds.
From the two semi-finals the 10 finalists were decided:
1. Mario Oliveira
2. Duarte Faria
3. Louis Angelo
4. Luis Cortez
5. Paul "Kibby" Rodrigues
6. Paul Michael Robinson
7. Alcino Camacho
8. Venancio Veiga
9. Philip Rodrigues
10.Toze Fernandes
The final was a hard fought race with Luis Cortez (Mugen/Novarossi) taking command of the race from the start only for an unexpected and sudden rise in temperature to cause his engine to start overheating, which forced him to pit for adjustment. He briefly lost the first place but was able to regain a little later when he passed Duarte Faria (Serpent/Novarossi) who would end the race in second. In third place was Luis Angelo (Serpent/Novarossi) with a consistent run.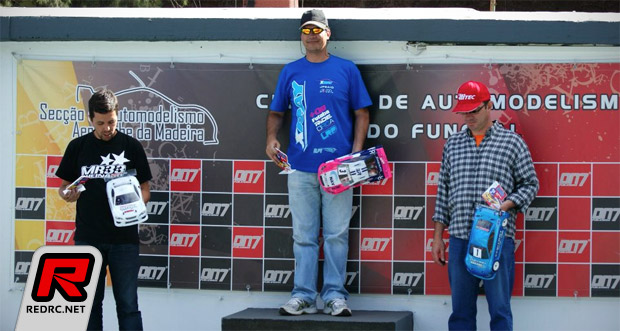 In the 1/10th electric class João Gaio (Xray/GM) took 2 of the 3 finals to secure his fourth win of the season. A very important factor was the choice of tire hardness due to the increase in asphalt temperature that had a major influence on the behavior of the rubber tires. Nuno Lourenço (Yokomo/LRP) won one of the finals to take the second overall, followed by former regional champion Duarte Vasconcelos (Xray/LRP).
The next race takes place on September 2nd, and between then there is the famous 24 Hours of Cancela.
Thanks to Fabio Barros for the report.