Prumper wins, Volker retains ETS title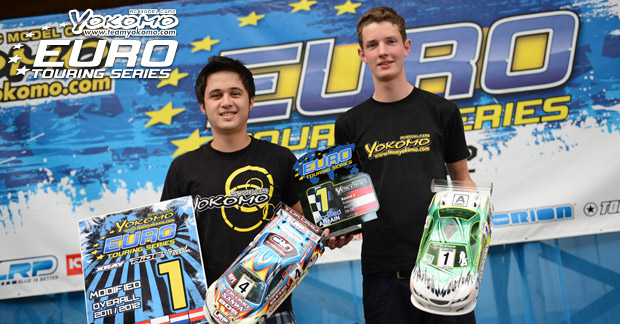 Yannic Prumper finally ended his three year winning drought today at the season finale of the 2011/12 Yokomo Euro Touring Series when he won Leg 3 of the A-Main ahead of Xray's Alexander Hagberg to claim the overall win in Austria over the Swede with Yokomo team mate Ronald Volker completing the podium. For Volker the podium was enough for the season's only double race winner to retain the prestigious Ride Modified title in what has been the world famous electric Touring car's most competitive championship to date.
View our complete event coverage here.
Categories - Electric, ETS, Events, International, Racing