Dusty start to 1:8 Offroad Euros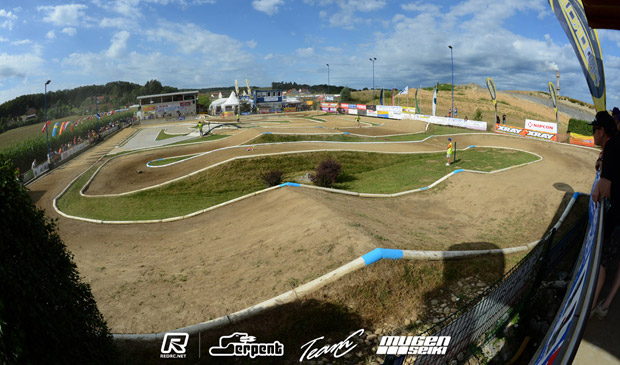 There was a very dusty start to 32nd running of the 1:8 Offroad European Championships as drivers took to the Fehring track in Austria today for the first of two free practice runs that make up the opening day's action for the 5 day event.  Forced to abandon the Main final at the Warm-up event back in April due to rain, conditions this time round are extremely dry with a constant cloud of dust hanging over the track.  Having also hosted the 1:10 Electric Offroad European Championships just over 3-weeks ago, drivers who competed at those championship said brushes where left at each marshaling post so as the track could be cleaned after each run and this worked well and they are cant see why the same process could not be used this week.  Instead the plan for now is to water the track at the end of each night but having been watered last night by the local fire brigade the hot conditions will most likely see any benefit quickly evaporate.
View our complete event coverage here.
Categories - Events, Gas, International, Racing