Exotek TD 210 series option parts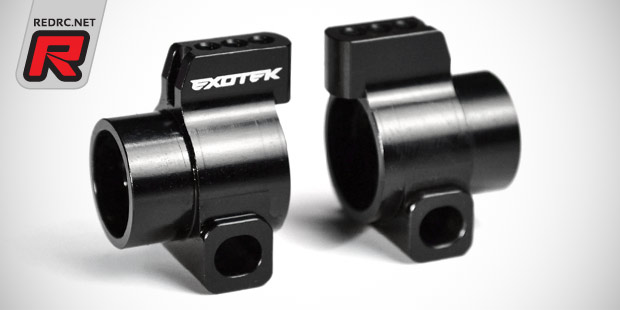 Exotek introduce more option parts for the Team Durango 210 series of vehicles such as the DEX210, DEST210 and DESC210. Usable for all 210 vehicles are the alloy rear pro hubs, the front brass weight, alloy idler shaft and the carbon battery strap. The rear pro hubs feature the stock 0 degree geometry, vertical ball stud positions and they work with the kit's plastic toe inserts.
The under servo brass weight weights 20g and brings more weight to the front and also the lowest point of the chassis to help with low traction and rough track handling. The lightweight hard anodised alloy idler shaft weights only 1.1g each and helps to reduce the overall weight of the gearbox. It is a direct replacement for the stock steel shaft. Made from US carbon fibre the battery plate is designed to work both with standard and 'shorty' LiPo battery packs and does not interfere with battery plugs or inline mounted speed controllers. Last but not least comes the heavy duty USA made 4mm quasi weave carbon fibre rear shock tower for the DEX210. The lightweight tower is stronger then the stock plastic unit to insure maximum durability and reduces flex for better shock dampening. 3 outer holes match the stock geometry and 1 added inner hole give extra adjustability.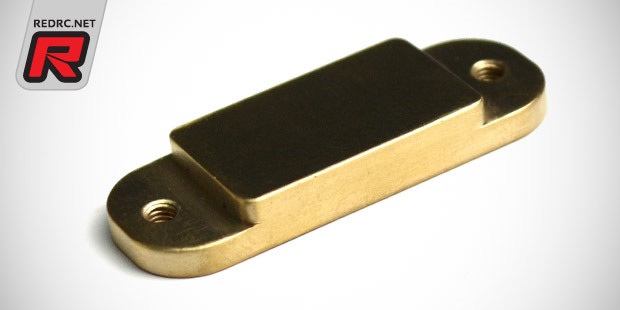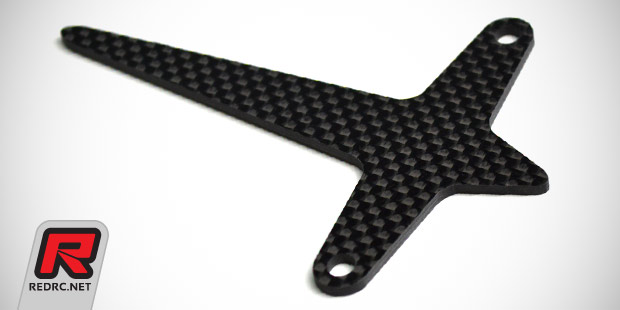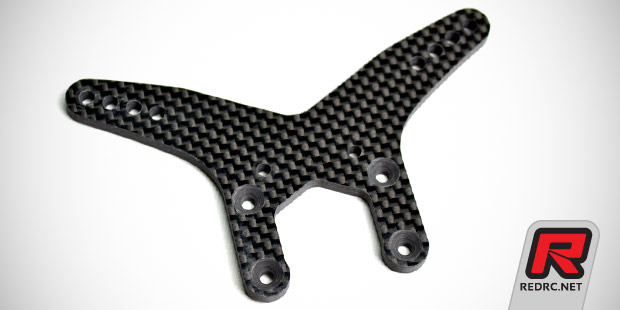 Source: Exotek [exotekracing.com]
Categories - Accessories, Durango, Exotek, Products