Tecrace RC win 12 hours of MBRC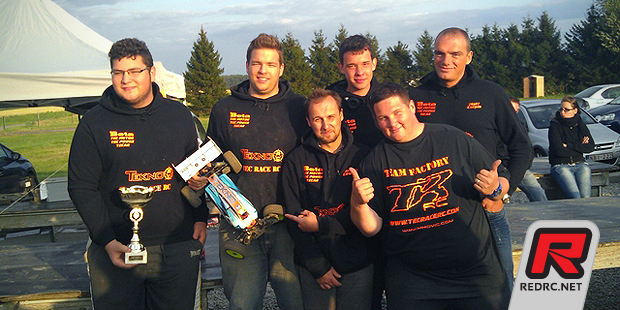 Team Tecrace RC have won the 12 hours electric buggy endurance race hosted by the Belgian MBRC club. Weather conditions proofed to be very difficult with loads of wind and rain meaning a muddy and bumpy track for the competitors. Tecrace RC raced the new Tekno RC EB48 buggy powered by a Toto 120A ESC and Leopard motor for the first time and won some 12 laps ahead of Team Gladiators (Kyosho MP9E/Hobbywing/Kypom) and Team Tecrace RC 2 (V4/MBX6/Toro/Leopard/Tecpower).
Thanks to JP Voumard for sending the report.