A Main Hobbies debut world-class racing facility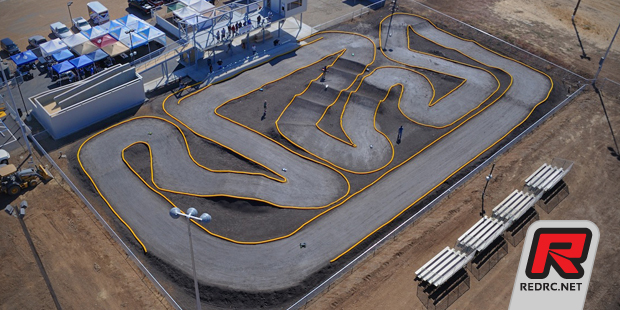 Last weekend, A Main Hobbies debuted its much-anticipated world-class outdoor off-road racing complex, Silver Dollar R/C Raceway, as host of the 5th Annual Labor Day Shootout in Chico, California. The facility, which will host the 2013 IFMAR Electric Off-Road World Championships, saw "… a great debut for the new track" said CEO Kendall Bennett, "I don't believe the RC community was prepared for a world-class track of this caliber."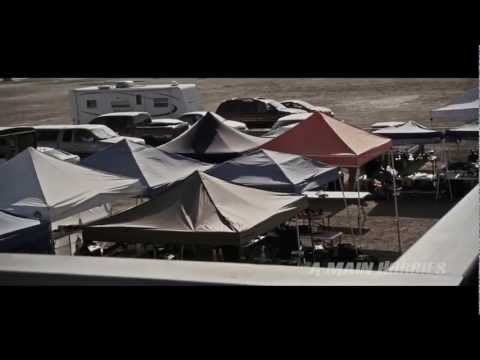 Silver Dollar R/C Raceway features a 200' x 100' racing surface comprised of premium high bite clay from Northern California. The facility is housed on the famous Silver Dollar Fairgrounds in the heart of Chico, and includes a massive ADA compliant drivers stand with integrated tech and scoring booths, a comfortable lighted pit area for more than 100 racers, and will soon have seating for crowds in excess of 1,000 spectators.
Six classes were contested at the Shootout; Pro 1/8 Buggy, Pro 1/8 Truck, 1/8 E-Buggy, Open 1/8 Buggy, Open 1/8 Truck, and Pro 4 short course. Team Losi's Mike Truhe came away as the only double winner, registering victories in Pro 1/8 Buggy and Pro 4. Meanwhile, A Main Hobbies team driver Austin Blair registered three podium finishes, highlighted by a win in 1/8 E-Buggy.
1/8 Truck proved to be the most hotly contested pro race. Durango's Ryan Lutz earned the TQ and was a factor early along with Truhe before both of them succumbed to mechanical misfortune. A Main Hobbies standout driver Tyler Vik was steady throughout the 45-minute main and finished on the top of the box. Blair charged hard in the late going and nearly overtook Vik before settling for second by less than three seconds. TLR's Philip Atondo rounded out the podium in third.
The final laps of Pro 1/8 Buggy weren't quite as dramatic, but the field was equally stacked. Lutz again was TQ but suffered a mechanical failure midway through the 45-minute main. Truhe qualified fourth but was a dominant force throughout the race to take the top spot by more than a full lap. Blair and Atondo again were at the top of their game and went on to finish second and third, respectively.
Source: A Main Hobbies [amainhobbies.com]
Categories - A-main Hobbies, Racing, Video