Adrian Berntsen joins Xray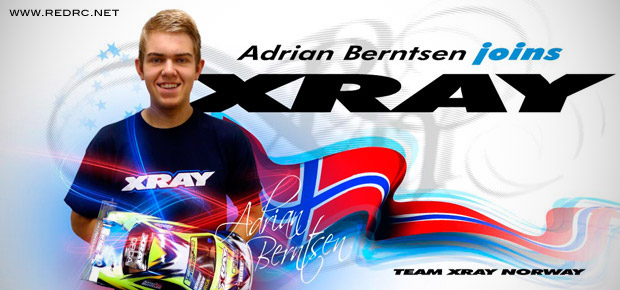 European Junior and multiple national champion Adrian Berntsen joins Team Xray. Adrian was a strong force within the team in the past and now returns back home to race both nitro and electric touring classes with the NT1 and T4. Adrian will attend the 2012 ETS series, DHI Cup, LRP Masters and European Champs and has the following to say about the deal:
After my most successful years with Xray when I reached best achievements and won major titles I was looking for a new challenge and changed the team. I have been back to Xray realising that the team support, team work and the development of the Xray is just unbeatable. I am happy to be back to the team, I can not wait to hit the track with the new T4 and I am looking forward some strong results again.
Source: Xray [teamxray.com]