David Ronnefalk wins VBC race Rd1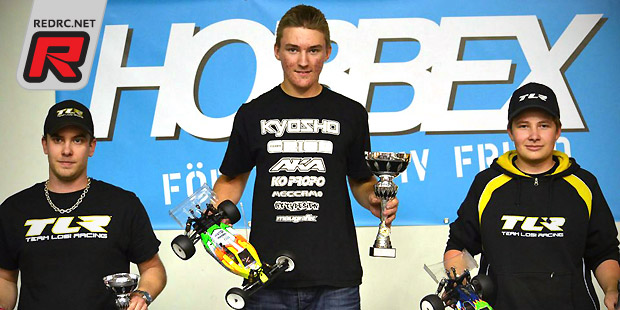 The 2012/13 season of the 1/10th electric off-road Swedish Indoor Winter Series recently took off and the 2WD class saw a record entry of 53 drivers. Kyosho driver David Ronnefalk made a first appearance with the new RB6 2WD buggy and after some initial experiments with the setup David was able to grab third position for the finals just behind Otto Ausfelt and Oskar Levin. The A-finals saw two race wins from David who took the overall victory in front of TLR's Oskar Levin and Otto Ausfelt. The 4WD class was a much easier affair for the Kyosho driver as he was able to win the first three qualifiers and took TQ with Niclas Månsson managing to take the final qualifier. The first A-final saw a tough battle between David and Niclas who both suffered from mechanical problems in the last lap but they still managed to cross the finish line with Niclas taking the win in front of David. A-final two and three were and all-David affair, he took the win in both and therefore the overall victory in the 4WD in front of Team Associated driver Niclas Månsson and Kyosho team mate Christoffer Svensson.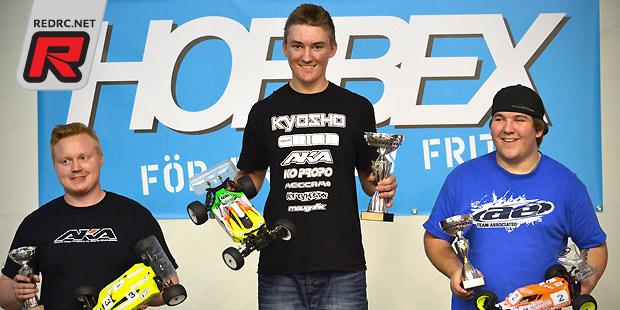 Thanks to Pierre Ronnefalk for sending the report.