Tamás Hegdüs wins Hungarian 1/8 championship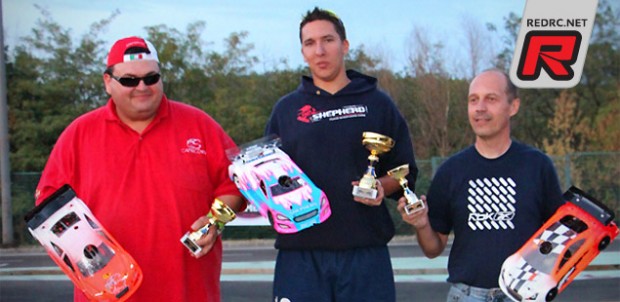 Last weekend the final round of the Hungarian On-Road Championship was held near the famous Hungaro Ring. In the 1/10 Tuning class the championship was already decided in the previous rounds. Just like the years before Gergely Csekő took the title in a really close battle with Simon Ciudan (Shepherd). Gergely skipped the last race which left Simon without a real opponent. He won the race although Balázs Bihari was quite close in the 30 minutes final and finished only one lap behind the fast Shepherd driver. Gábor László completed the podium. With this first place Simon equaled Gergely on the point table, but Gergely won the title because he had one more on his side. Overall third place also ended with a tie with Shepherd driver Laszló Kis-Orbán taking third overall.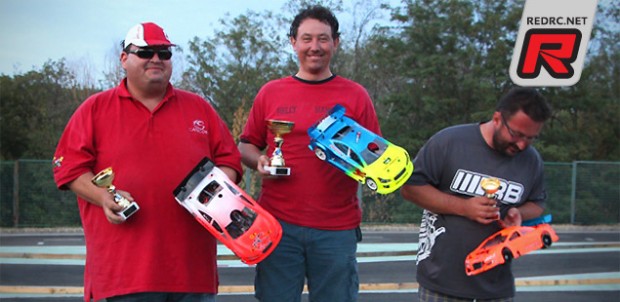 In the 1/10 Stock class five racers had the chance to win the title on the last race, but basically three drivers were in close battle. Last year's champion Balázs Bihari had the best chances, his big rivals were Krisztián Gulyás and Mugen driver Péter Varsányi. After qualifying it was clear that the race was on between  Balázs and Krisztián. Krisztán took TQ, and in the 30 minutes final spectators saw a close battle between them. Finally Krisztián won the race 12 seconds in front of Capricorn pilot Balázs, but this second place was enough for him to keep the lead in the overall championship. Shepherd driver Krisztián ended up second overall which is fantastic achievement considering that he had to skip two races during the year.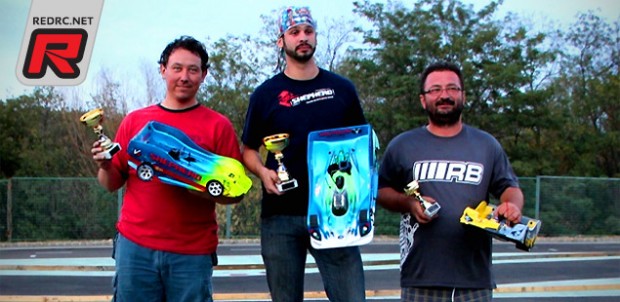 The championship title of the 1/8th class was decided also at the final round. Tamás Hegedűs was leading the points table with 12 point and his only opponent for the title was Tamás Sági who really needed to win the race to keep his chance alive. In the final, apart from a small mistake from Tamás in the 2nd lap which dropped him back to 4th place, his title was never in danger. In the early stage Krisztián Gulyás was leading the race followed by Tamás Hegedűs in second place and Tamás Sági in third place. Later on Tamás Hegedűs took over the lead from Kriszián and Tamás Sági made a mistake that damaged his car and forced him to stay in the pits for several laps. After this Shepherd driver Tamás Hegedűs was able to cruise to victory and the Hungarian Championship title with Krisztián Gulyás and Tamás Sági in second and third place.
Source: Shepherd [team-shepherd.com]