2012 World final grid complete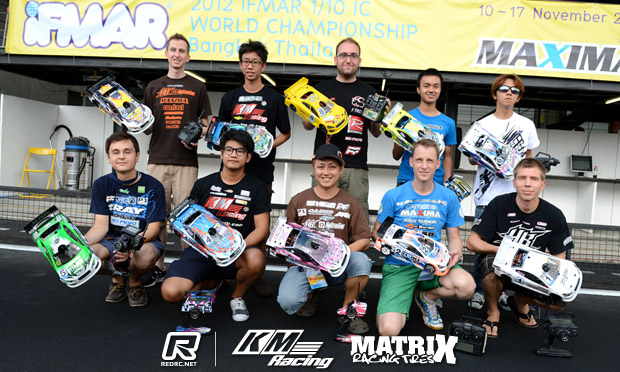 The grid for the 1-hour Main that will decide who will be crowned the 5th 1:10 Nitro Touring Car World Champion in Bangkok, Thailand later this evening has been finalised with two drivers progressing from the first of the Semi's and the other 4 who join the Top 4 direct qualifiers coming from the second Semi. Following a lengthy protest over the results of the 1/4 B final officials made the unusual decision to allow Francesco Tironi, who protested that the timing had missed his second lap, start as an additional 11th car on the grid for the 30-minute encounter.
View our complete event coverage here.
Categories - Events, Gas, International, Racing