KM Racing sign double WC Adrien Bertin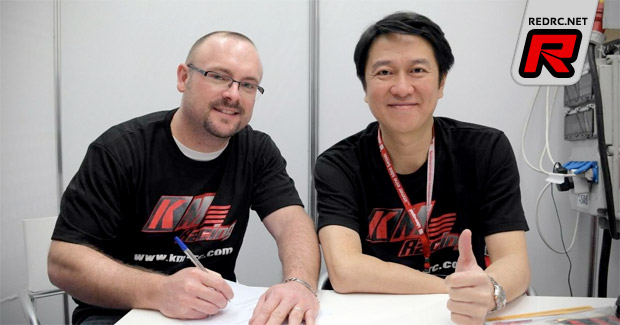 World Champion manufacturer KM Racing have announced the signing of 2-time World Champion Adrien Bertin to their team. The French driver and man behind the Orion engine program will not only race for KM in both 1/10 and 1/8 categories but will also be helping with the development of the H-K1 the upcoming K8—Killer Eight. Adrien had this to say:
I am really pleased to join the World champion brand KM Racing as at first Kenny and Hang are my friends for a long time and it was just a matter of time for us to work together. I know how hard it is to create a new brand and make it successful and when I got the opportunity to help them for the 1/8 on road project, it became evident for me to jump into this new adventure. My experience with the J-max project will help a lot to be quickly competitive! KM's facility and power of development are just amazing so it will be for sure a great feeling to get ready for the coming World championship and fight for the victory again! With Fukuda and Meen, we will be 3 World champions to take part in this new project and all our team work will help to establish KM Racing as the major brand in the on road nitro market. I am excited to be back on racing and will be more than happy to support KM customers all over the World. See you at the track!
Source: KM [km-rc.com]
Categories - Drivers, Gas, International, KM Racing, Racing