David Ronnefalk wins Swedish VBC Cup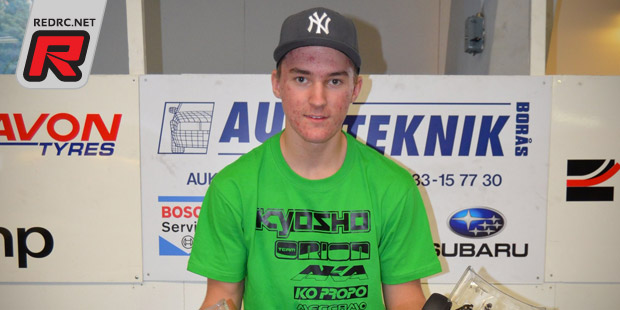 Last weekend saw the final round of the Swedish VBC Cup that was arranged by Borås MRK. The main classes are 1/10 2WD and 4WD buggy who are driven on indoor carpet. The series was held over the course of six weekends with four rounds counting for the final rankings. The 2WD title was up between Kyosho's David Ronnefalk and Team Associated/Advanced driver Niclas Månsson who were equal on points after the sixth round. The time keeper therefore decided to have a 'Death Race' between David and Niclas that was ultimately won by David handing him the overall series title in the 2WD class. David tried to copy his good pace for the 4WD final but struggled with setup meaning 'only' as second place on Sunday but the runner-up spot was good enough to win the 4WD class also meaning a clean sweep and therefore the 'Supercup' title for the young Swede.
Thanks to Pierre Ronnefalk for sending the report.