SkyRC RS16 charger & 17A power supply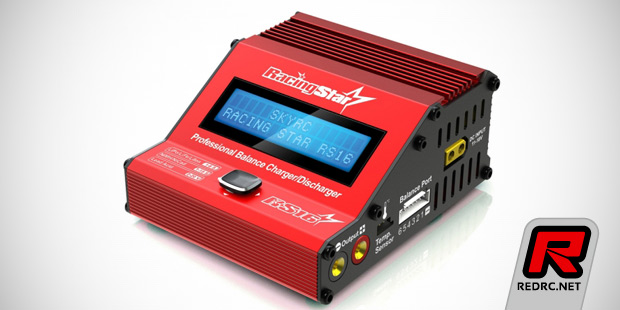 SkyRC introduce the RacingStar RS16 charger and the eFuel 230W/17A power supply. Starting with the charger, the multi-chemistry device is of very compact dimensions and features a back-lit display and a single push joystick for flicking through the menu. With it's 180W circuitry the charger can fill 1S to 6S LiXX, 1 to 15 cell NiXX and 2V to 20V Pb battery packs with up to 16A charge current while offering a heatsink design case, built-in balancer and an optional temperature sensor port. The DC charger is powered by 11V to 18V power sources and designed for the use with the new eFuel 230W/17A power supply as both devices can be stacked and coupled together using two dual banana plugs.

The second new product from SkyRC is the eFuel 230W/17A power supply that not only is made for the above RS16 charger but virtually all chargers, tyre heaters and devices that need 13.8V operating voltage. The power supply features two power outputs, one for 4mm banana-type plugs and one for XT60 connectors as well as a 5V/2.1A USB port for smart phones, tablets and cameras. A temperature controlled fan unit keeps the temperatures inside the device low while the upper banana-type connectors allow to put the RS16 charger on top doing away with unnecessary connection wires for a clean setup. Like the RS16 charger the power supply is housed in a red anodised aluminium heatsink case for a clean and integrative look.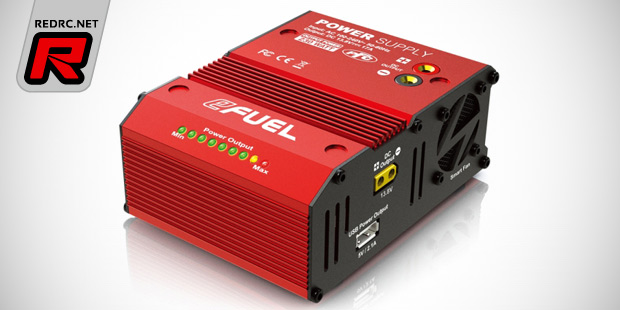 Source: SkyRC [skyrc.com]
Categories - Chargers, Electric, Power Supply, Products, SkyRC