January 15, 2014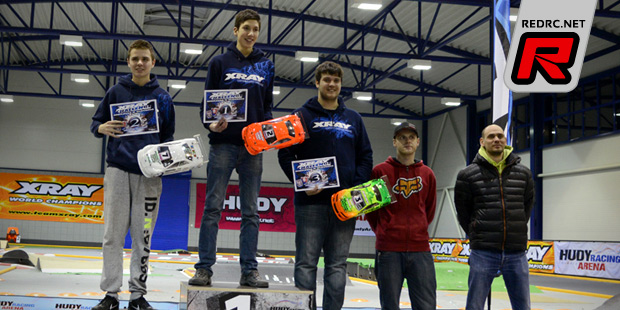 The 4th round of this Winter's Xray Challenge Moravia & Slovakia Cup saw the participation of a good amount of drivers from Austria, Finland and Slovakia. Many of the drivers used the practice on Friday to learn the track and to finalise chassis setup. In the Touring Car Modified class Kuba Simurda and Jirka Vysin battled out the win with the better end for Kuba. David Nemcek, Tomas Liptak and Werner Schmitzer came in third, fourth and fifth respectively.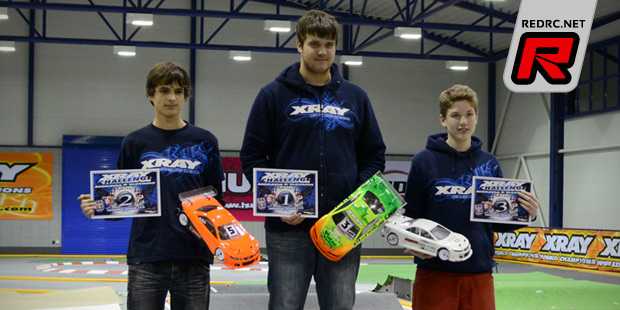 In Touring Car Stock 17.5T David Nemcek took the win from his team mates Pavel Martinec and Michal Vitamvas. Radek Voda and Branislav Molec Vagac finished outside the podium places in fourth and fifth position respectively.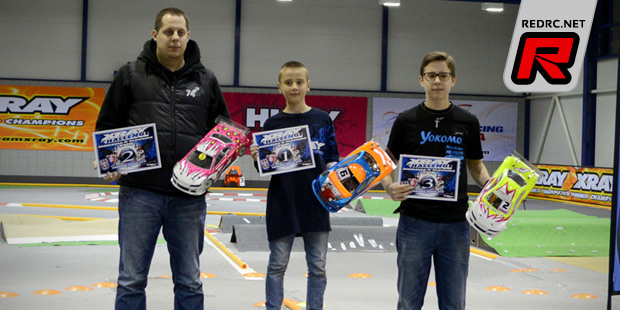 The Touring Car Stock 21.5 class was won by Oliver Havranek in front of Michal Nagy and Lacko Toth. Milos Svihran and Tono Sloboda completed the top 5.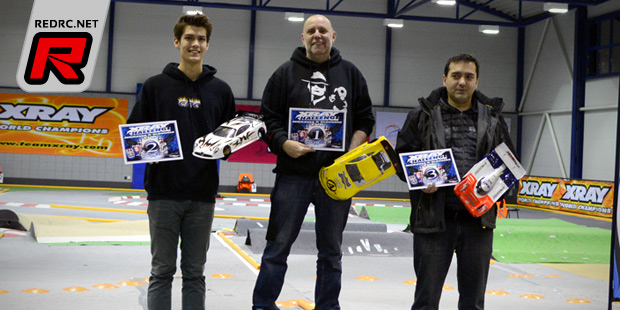 The World GT class had Igor Liptak taking the win from Andrej Vnucko and Rudo Kadlecik. Karel Mikus and Sveto Spalek came in fourth and fifth respectively.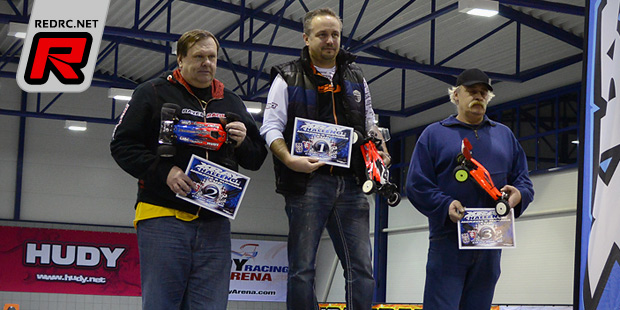 In the 2WD Buggy class Jirka Rybak took the win from Dusan Bayer and Marian Cockal. Jaroslav Vala and Lubo Novosedlik completed the top 5 result.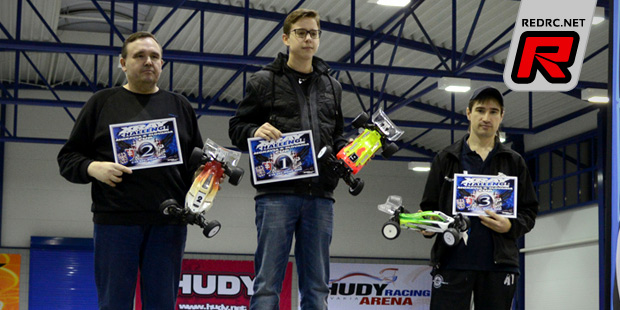 The 4WD Buggy class had Lacko Toth taking the win from Milos Svihran and Roman Pavlus. Jarda Vala and Dusan Bayer came in fourth and fifth respectively.
Source: Xray [teamxray.com]
---