January 15, 2015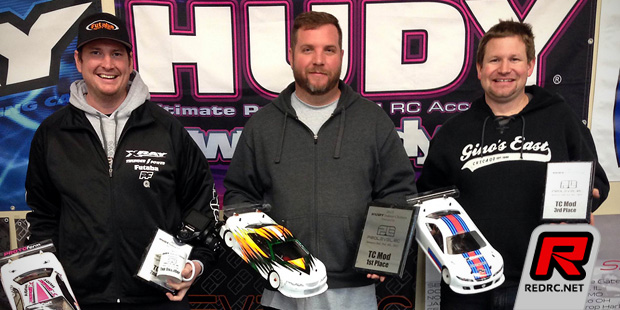 The 2015 Hudy Indoor Champs were held at ProlevelRC in Saint Louis, MO with Xray factory drivers Paul Lemieux and Drew Ellis in attendance for the race. Classes that were ran were Touring Car Modified and Stock, USGT, 1/12 Stock, and F1. In Touring Car Modified, Paul was just on it and he TQ'ed in front of Drew Ellis and Andrew Dorothy.

In Touring Car Stock, Billy Sydor was the early pace setter. Jimmy Piersol was doing his best to keep things close but Billy held on to take TQ and Jim Piersol would start second. In 1/12 stock, it was a three way battle with Andrew Dorothy, Shawn Rayfield and Drew Ellis for qualifying. At the end Drew was able to secure TQ by less then a thousandth over Andrew Dorothy. Shawn would end up third less then a second back from the top 2. In USGT, Jim Hugget was setting the pace with Tom Newlon close behind. Jim was able to hang on to TQ with Tom starting second. The Formula category had Skip Starkey laying some fast runs down while Jack Klober was pushing it also. Skip ended up with the TQ while Jack would have to settle for starting second.
To make things fun Paul decided to have everyone start the mains in reverse order. Everyone was good sports about it so TQs went to the back and so on and this made things very interesting for the finals. At the end Drew Ellis was able to take the win in the Touring Car Modified class in front of teammates Paul Lemieux and Andrew Dorothy.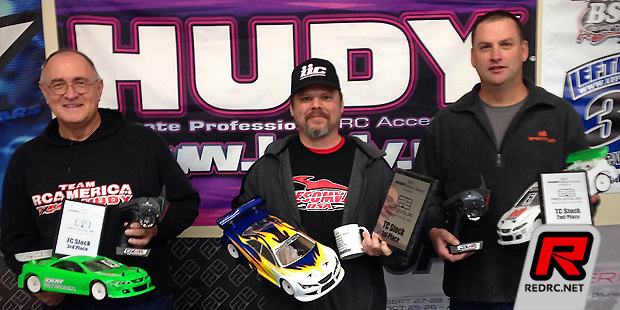 TC Stock had Billy Sydor taking the win from Jim Piersol and Skid Starkey who rounded out the podium.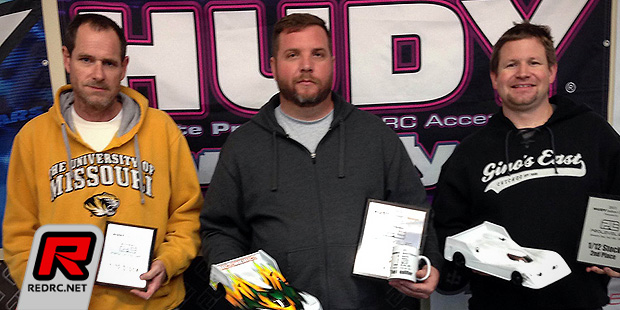 1/12th Stock had TQ holder Drew Ellis taking the win from Andrew Dorothy. Jack Klober completed the podium in 3rd.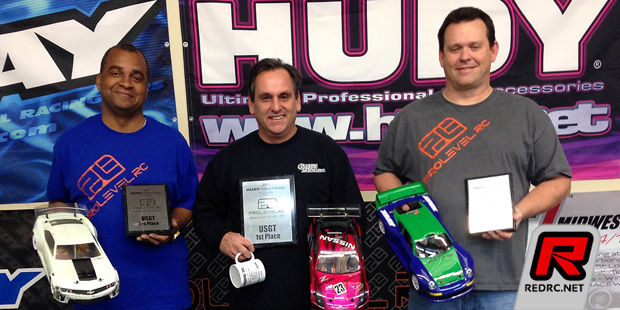 The USGT category was won by Jim Hugget from Tom Newlon while Tony M. rounded out the top 3. Finally in the Formula class Skip Starkey took the win in front of Jack Klober and Chris Lockheart.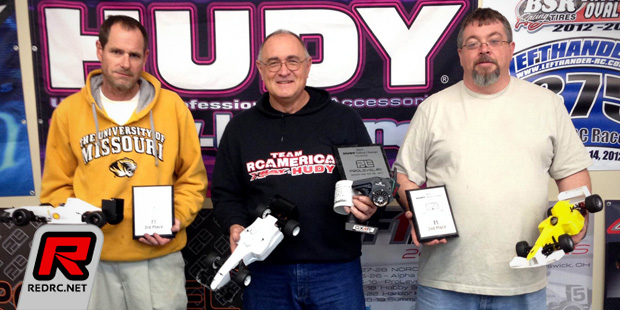 Source: Xray [teamxray.com]
---