January 22, 2015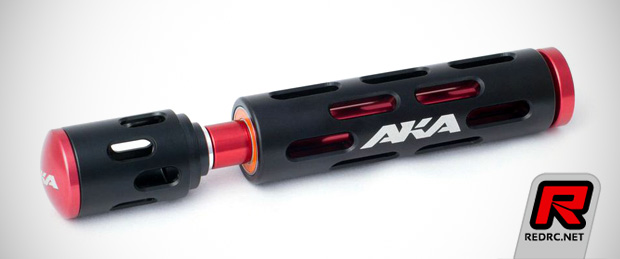 AKA have a range of new pit accessories available such as a tyre balancer, tyre punch and mini pump bottle. Starting with the 2-in-1 handheld wheel balancer, the tool has been meticulously engineered to balance most 12mm hex and 17mm hex wheels, including 1:10 buggy, short course, 1:8 buggy and truggy. The sleek, lightweight design fits in any toolbox without taking up much room. Included with the balancer is one block of balancing clay.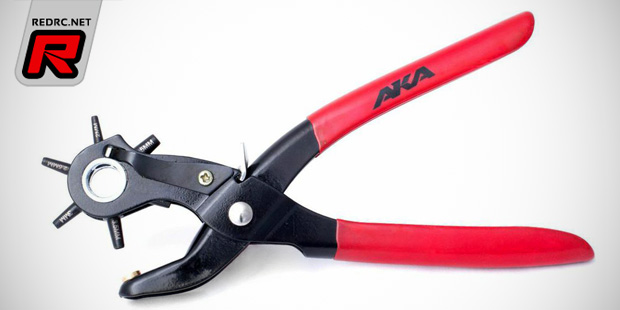 Also new is the multi-tip tyre punch that features six laser etched, forged steel tips from 2mm to 4.5mm for punching vent holes in tyres from 1/10th all the way to 1/5th scale. The steel handle construction can take quite a bit of abuse and keep on punching while the rubber grip will keep your hand comfortable for those epic tyre mounting sessions.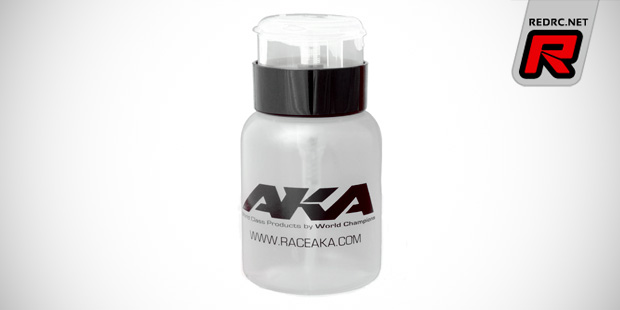 The mini pump bottle with locking cap is perfect in the pits for dispensing liquids such as body cleaners, tyre sauce, tyre cleaners, etc. Pop the lid open, twist to unlock, and press down with a towel or cloth to dispense the content. The bottle works perfect for cleaning tyre beads during the mounting process and many more applications.
Source: AKA [raceaka.com]
---