January 1, 2015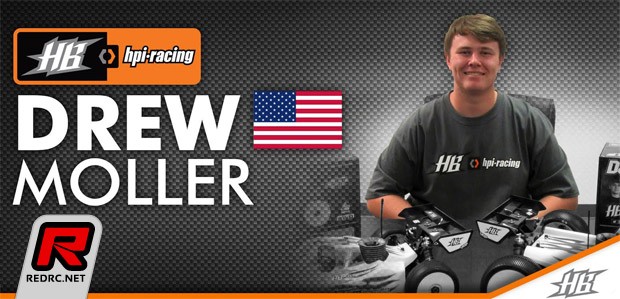 Continuing to strengthen their factory team, it has been announced that young US racer Drew Moller has signed with HB-HPI Racing. Drew Moller is one of the up-and-coming future stars of off-road RC, and at just 18 has already taken major race wins and TQ positions in the United States, ahead of some of the world's fastest racers. His skill and experience on the track has proven itself time and again, and HB-HPI Racing are proud to be able to offer him a full range of off-road racing vehicles with which to show off his driving skills. Drew said:
I am very excited for the future with HB-HPI Racing! I feel that with the cutting edge design, and strong team support I will be able to conquer new heights. I would like to thank Tatsuro Watanabe and Hiroyuki Kasuya for this awesome opportunity. See you at the track!
Together with Ty, David, Reno, Teemu, Tanner and the entire HB factory and R&D team Drew will help continue to develop and improve HB racing cars for more race wins and championships, not just for themselves but for all HB racers.
Source: HPI [hpiracing.com]
---