January 15, 2015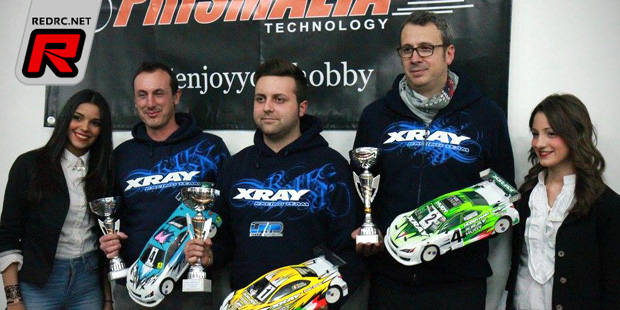 The Nocarpet Race was held at the permanent Indoor Racing Chilelli facility in the north of Italy. This unique location combines an excellent asphalt indoor track with a nice pub located inside the facility to care for the needs of drivers and visitors. The race kicked off the 2015 racing season and it attracted drivers from all around Italy with almost 60 entries in the three Touring Car classes of Modified, Stock 13.5 and Stock 17.5 beside a growing Formula class.

In the Modified class it was Alessio Menicucci (Xray) who took the TQ from teammate Francesco Martini (Xray). Mattia Collina (Xray) put his car on top of the timesheets in Stock 13.5 after a good battle with up and coming talent Davide Bertuzzi (Xray). In 17.5 it was Andrea Gavi (Xray) who was on pole position while Bryan Ferrara grabbed the TQ in Formula. The Modified class finals then saw Alessio being able to conserve his qualifying performance while Martini and de Liguori rounded out the podium in 2nd and 3rd.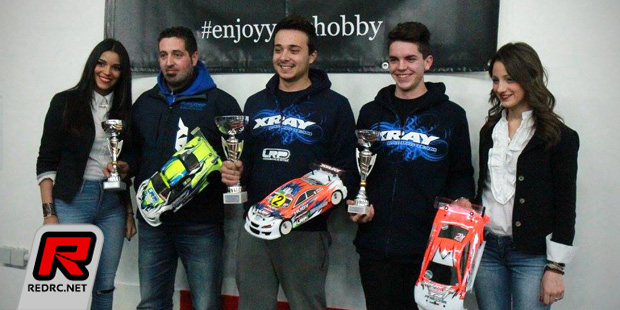 The 13.5 class had Colina taking the win from Bertuzzi and Puleo while in 17.5 Gavi came in 1st, having Bertora and Raffo in tow to round out the top 3. Last but not least in the Formula class Ferrara took the winning honours from Ristori and Valerio.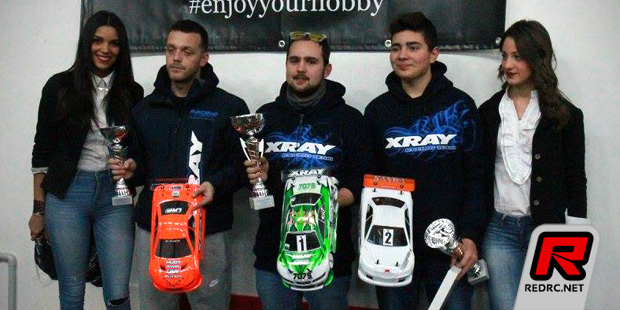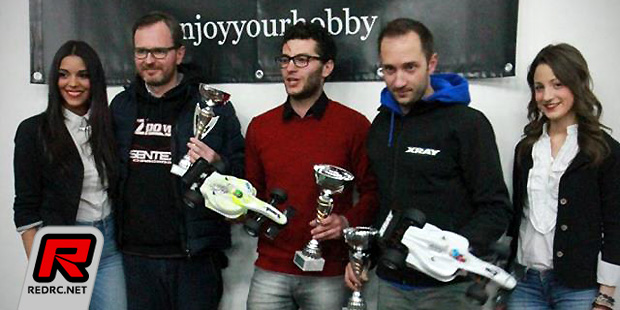 Thanks to Ruggero Zanusso for the report.
---