January 14, 2015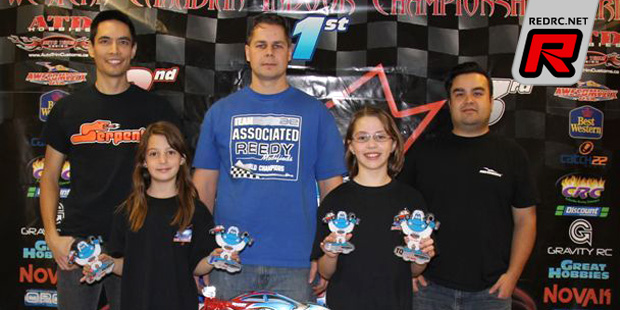 The Western Canadian Indoor Championship Series visited the unseasonably warm city of Airdrie, Alberta, for their normally appropriately named Annual Snowpocalypse, round 4 of the WCICS series. Airdrie hosted a great event, with the highlight of the weekend, and a particular strength of the Karz club, the kids only Mini class. Seven other WCICS classes were hotly contested, and as the midway point before the Christmas break, the season class championships are revealing some strong favourites. In the Touring Car Modified class Team Associated's Peter Tozser came from 4th on the grid to top of the podium, Serpent's Steve Soon cleanly drove to 2nd, and dominant TQ and fast lap holder Wayne Mah unfortunately ended up 3rd after his Awesomatix took some contact.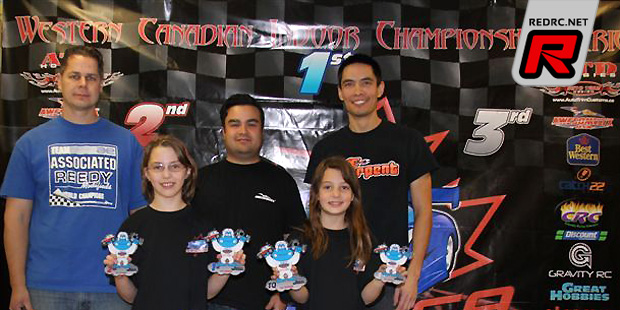 In the Touring Car Stock category Wayne Mah took the TQ position and win with his new Awesomatix. Team Associated driver Peter Tozser worked his way up from 4th on the grid to take 2nd from Serpent's Steve Soon who finished 3rd.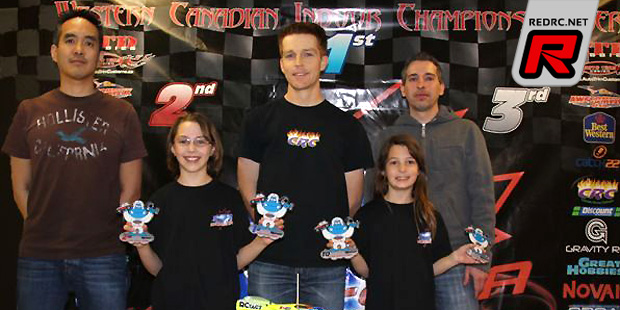 The 1/12th Stock class had IROC President and CRC team's Blake Bell repeats his performance from round 3, taking the TQ and win. Ivan Chan was 2nd while Al Mikesic, who posted the fastest lap, lost one spot from his grid position to finish 3rd, just a second back.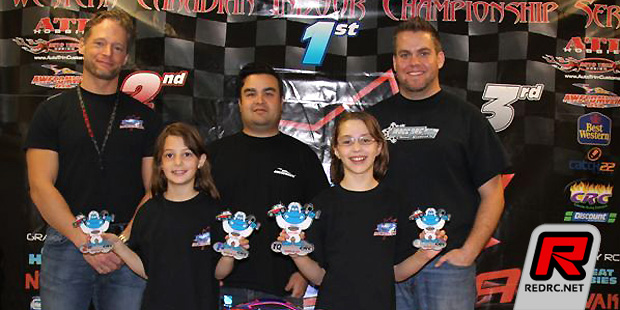 One of Western Canada's fastest racers has turned his sights on WGT, and Wayne May took TQ and win and never looked back. 2nd was top privateer and WCICS President Josh Carter, the 3rd spot went to Xray's Luke Pittman with a very strong showing including the second fastest lap.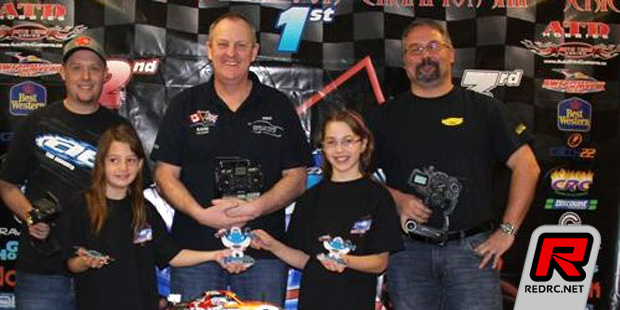 In the Tamiya Mini category, coming all the way from the United Kingdom, Andy Ashman took the win over local hot shoe Cal Freeman in 2nd. Karz VP Scott West rounded out the podium.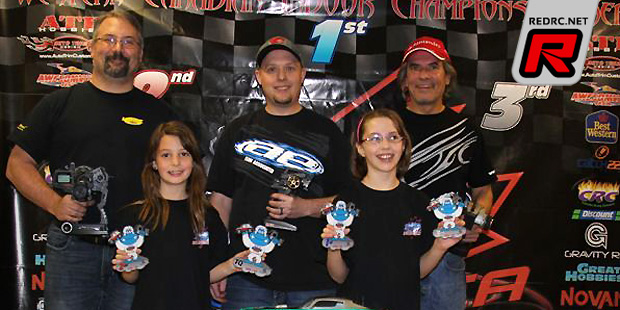 In the CTA class Cal Freeman didn't like finishing 2nd in Mini, so in his next class he took TQ and win. Following just behind again was Karz VP Scott West. Shane Eaton finished off the podium, just a few seconds behind.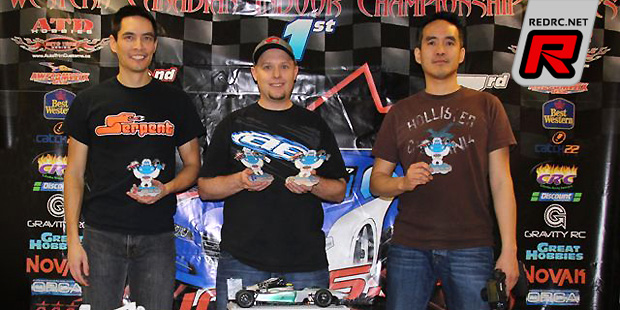 In the Formula class Cal, now on a roll, TQ'd and won again. Steve Soon was 2nd with his Serpent, Ivan Chan came in 3rd.
Source: WCICS [wcics.ca]
---