January 16, 2015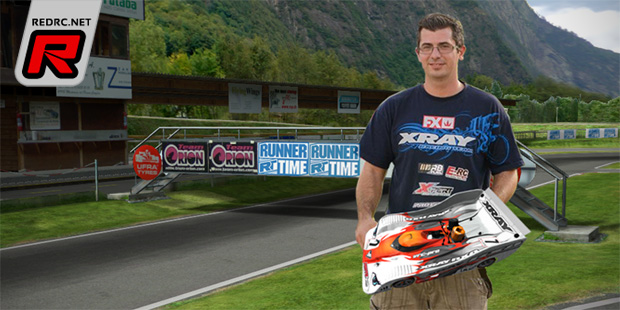 Martin Wollanka and Kevin Pignotti are the new VRC Worlds title holders in 1:8th Sportscars and 1:10th ISTC respectively. Martin Wollanka from Austria scored a well-deserved title in his 2014 VRC Worlds campaign after having to settle for second in the 1:10 ISTC VRC Worlds right behind Kevin Pignotti. Martin managed to turn things around in 1:8 Sportscars at the Lostallo event, driving to victory with a 4 seconds lead on Kevin Pignotti. New kid on the block Jakub Rozycki from Poland was lapped by Wollanka at the very last lap of the race when he needed a last fuel stop as to make it to the finish line in 3rd.

In the 1 hour final all finalists but Rick Yelle and Holger Wolf opted for a double tire change. Wollanka and Pignotti were on exactly the same pace and swapped the lead lap after lap. A few slips here and there were going to decide the outcome of this race. With a comfortable 6 seconds lead with 5 minutes to go Wollanka had it in the pocket but then clipped one of the corners, his one and only error in this final against 4 for Pignottil, and he lost 2.5 seconds and that let Pignotti back in. Rick Yelle's strategy paid off in the end as he finish 5th half a lap down on the strong performing Massimo Alliprani in 4th.
Wollanka's stats show the incredible pace of this race with a fastest lap of 19.514 and an average lap time of 19.739, just 0.22 over his fastest time. Congratulations to Martin Wollanka who gave up on his quest for the 1:8 Nitro Buggy Worlds to focus entirely on the two on-road events going on at the same time, and it did pay off.
VRC 1:8 Sportscars A-Main Open class
1. Martin Wollanka – AT – 177L 60:08.690
2. Kevin Pignotti – IT – 177L 60:12.754
3. Jakub Rozycki – PL – 176L 60:15.840
4. Massimo Aliprandi – IT – 173L 60:18.994
5. Rick Yelle – US – 172L 60:03.798
6. Brian Poliseno – IT – 172L 60:08.636
7. Graham Raistrick – GB – 172L 60:16.570
8. Giorgio Mingotti – IT – 172L 60:19.318
9. Paolo Massari – IT – 171L 60:10.898
10.Holger Wolf – DE – 169L 60:19.932
The Nations ranking went to 1:8 racing stronghold Italy, who got 5 racers in the main final with K. Pignotti (2), M. Aliprandi (4), B. Poliseno (6), G. Mingotti (8), P. Massari (9). Switzerland, despite of having no racer in the main final came second with J. Trottmann (13), P. Hofer (20), P. Dumusc (21), M. Mognol (25), P. Gross (32). France came third with A. Guillot (12), N. Loriot (17), M. Tenet (27), S. Bouche (30), and J. Sylvain (37).
As for the ISTC class 2013 VRC Worlds champion Kevin Pignotti has added a second Worlds win in the 2014 VRC Worlds series, this time in the 1:10 Electric Touring Car Open class. The 18 year old multiple VRC World champion had to battle it out with his main rival Martin Wollanka from Austria who finished 5 seconds down on Kevin in 2nd, and Brandon McBain from Australia who completed the podium in 3rd 9.5 seconds behind the winner.
But it was a much closer call for Pignotti than the results show. The A-Main final was a 15 minute race which would mean at least one battery change somewhere in the middle of the race. But two finalists had opted to go the full distance on just one 7200mAh LiPo pack, Barnebas Toth and Dana Bailes. Toth was still using a 4.5T motor but must have adjusted the speed controller in such a way that he would be able to make the 15 minutes, costing him about 3/10 of a second on average, but that would about work out on a 52 lap race. Bailes had opted for the 5.5T motor, sacrificing even more speed to make it to the end on one charge.
Both Pignotti and Wollanka ran away as expected, but by the time they had changed batteries they found themselves at the back of the field with Toth in P1 and Bailes in P3. With just 1 minute on the clock Pignotti had closed the gap with Toth till under a second but then made a very rare mistake, in fact his only one, to lose 1.5 seconds on Toth who then looked safe to make it to the finish line to become the new VRC World champion. But with 20 seconds on the clock Toth was starting to lose some speed and in the very last lap Pignotti managed to catch Toth to prolong his VRC Worlds title in this class. Toth's car died with just 50 metres to go till the finish line, and both Wollanka and McBain passed the unfortunate Hungarian racer. While all the others had already finished Toth changed batteries and completed his 52nd lap a minute later to settle for 4th. Bailes finished 5th 1.5 seconds short of a 52 lapper.
It was a gamble and it almost paid off for Barnebas. The triple length A-Main Open Class final proved to be an interesting and exciting change for this racing class.
Kevin Pignotti proved again to be a world class racers. The race stats of the Italian Team Associated driver show his exceptional talent. With a race average of 16.878, including a slowest lap of 18.352, his race average was just 0.194 off his fastest lap of 16.682. Congratulations once more to Kevin and it is time to see more of this very talented Team Associated racer in the real world.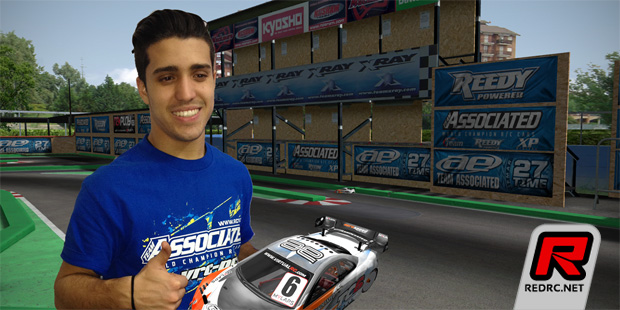 VRC 1:10 ISTC Open class
1. Kevin Pignotti – Italy – 52L 15:05.574
2. Martin Wollanka – Austria – 52L 15:10.770
3. Brendon McBain – Australia – 52L 15:15.142
4. Barnabás Tóth – Hungary – 52L 16:05.320
5. Dana Bailes – USA – 51L 15:01.130
6. Chris Stack – Australia – 50L 15:06.308
7. Jorge Diaz – Spain – 50L 15:08.264
8. Javi Ferrando – Spain – 50L 15:09.834
9. Kévin Rasquin – France – 50L 15:13.938
10.Robby Engelen – Belgium – 50L 15:16.372
Two A-main finalist were enough to give Australia 1st place in the Nations ranking. USA and Germany had to settle for 2nd and 3rd. Even with Pignotti's victory Italy was not able to make an impression on the nations and neither did the UK, another European stronghold in this class.
1. Australia 419, B. McBain (3.), C. Stack (6.), S. Young (44.), L. Allam (47.), A. Rice (79.)
2. USA 410, D. Bailes (5.), B. Caley (12.), N. Cummings (35.), B. Seay (41.), J. Losaw (49.)
3. Germany 391, R. Vey (15.), N. Rosenhahn (22.), M. Schreuer (23.), S. Rosenhahn (31.), A. Rönick (33.)
Source: VRC [vrcpro.com]
---