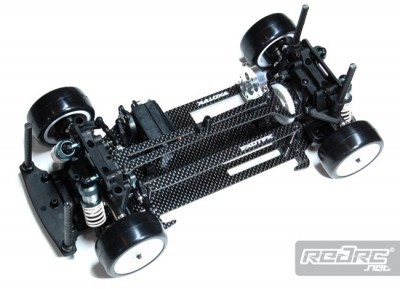 New from Exotek Racing for the ABC Hobby Genetic chassis is this high performance, super narrow and lightweight chassis conversion called GXR. The new setup allows for more LiPo battery options, accepting round or square type flat bottomed 7.4v LiPo packs including Thunder Power, IB and Orion. The narrowed carbon fibre chassis reduces chassis scrub for better handling and more corner speeds yet plenty of room to mount electronics, while the narrow carbon fibre 1 piece top deck reduces tweak and allows just enough flex to increase overall traction.
View more images of the GXR here
Saturday, August 21, 2010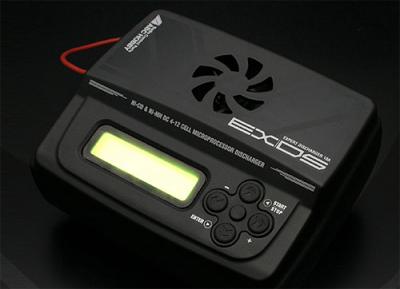 Japanese company ABC Hobby have released the latest addition to their product range with the release of the EXDS, Expert Discharger. With the ability to discharge from 4 to 12 cells, this microprocessor controlled system has a maximum discharge rate of 10A while a linear discharge rate helps stabilize the cells. The unit sports a 2-line LCD screen that shows real time voltage levels, while on top is a fan cooled platform for placing your batteries during discharge. A sensor in the unit can also detect whether the cells are getting abnormally hot and if so will stop the discharge.
Source: ABC Hobby [abchobby.com]
Tuesday, November 27, 2007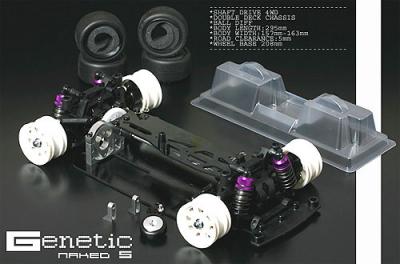 ABC Hobby, of Japan, have announced the upcoming release of this new mini 1/10th scale chassis, the strangely named Genetic Naked S. The car which is only 163mm wide is very narrow compared to a competition touring car but can accomodate mini type body shells. Featuring 4wd through a central shaft the car has a twin deck chassis and sports front and rear ball diffs as well as a neat lexan spur gear cover. Available in June.
Source: ABC Hobby [abchobby.com]
Sunday, May 27, 2007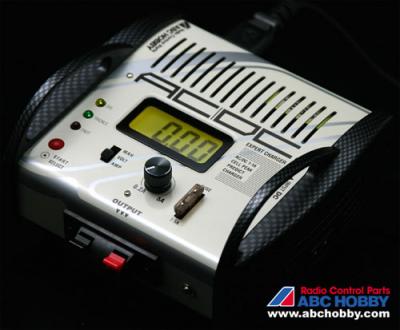 ABC Hobby of Japan have announced that amongst their new product line-up that they will show at this weeks Shizuoka hobby show will be this rather cool looking AC/DC Expert charger. This new version charges up to a rate of 5A, has a back-lit screen and fits in nicely into ABC's current Expert charger lineup with its aluminium face and carbon look sides. Expect to get the full details and specifications when the product is released this weekend.
Source: ABC Hobby [abchobby.com]
Monday, May 14, 2007