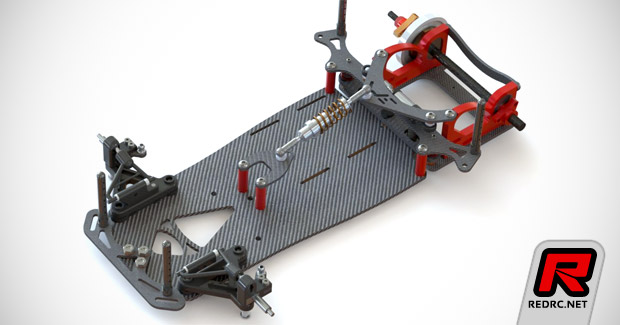 To celebrate their successful participation at their first 1/12 World Championships back in July, Alien Racing have introduced the Legend 12.1 in a special and limited version called World Edition. Only 1 production batch will be done only for those who pre-order and delivery will be start at the beginning of October. The Legend W.E. has no links or T-bar which they claim provides the best performance and efficiency and the car is delivered with a lateral shock and an upper deck for damper installation.
Tuesday, August 21, 2012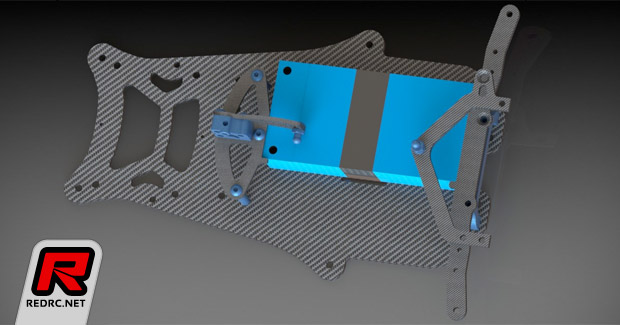 Alien Racing have introduced a new conversion kit for the Yokomo R12 1/12th scale chassis which allows you to place the battery in longitudinally. The main chassis is 4mm longer and the central shock is now moved 12mm further forward. The rear body mounts have also been moved 4mm further forward to reduce the spacing between the front and rear posts. Other changes include the ability to remove the pack without removing the plates and due to the new layout the weight distribution between the left and right is improved.
View more images of the conversion here
Wednesday, July 4, 2012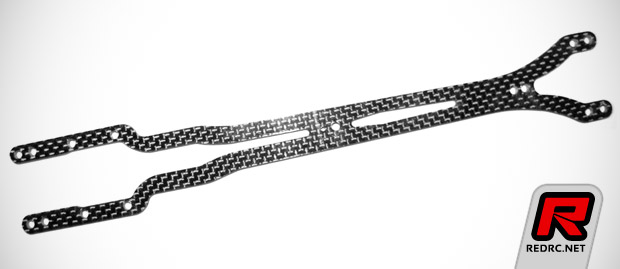 Alien Racing have created a new upper deck for the Yokomo BD5 made from 2.5mm thick carbon fibre. Especially created for carpet racing the thicker material makes the car more precise and more stable, while at the same time making it easier to corner consistently. The upper deck is made of a similar carbon and is visually identical to that of the Yokomo original.
Source: Alien Racing [alienracing.fr]
Monday, February 20, 2012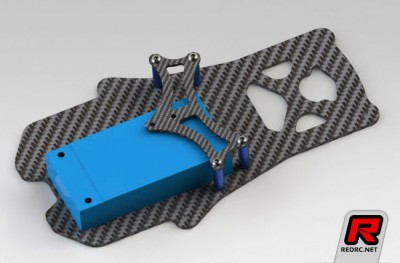 Alien Racing has introduced a conversion kit for the Associated 12R5.1, featuring some of the same properties used on Ronald Volker's car at this year's European 1/12th Championship. This kit allows you to place the battery in longitudinal position, which helps the efficiency of the car in corners and reduce yaw when changing direction.
Source: Alien Racing [alienracing.fr]
Monday, May 30, 2011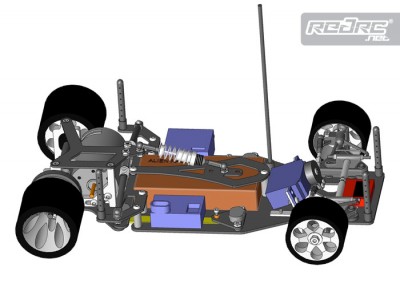 French brand Alien Racing have released their latest 1/12th scale chassis, the Legend12. The most noticeable thing about this new car is the longitudinal position of the battery. This helps corner faster and reduce yaw in the car in direction change and this layout can accept a 1S LiPo as well as 4 cell NiMh pack. The links connecting the rear pod to the main chassis are made from carbon and are mounted below the electronics to save space. Finally the rear bulkhead sees the motor mounted super low for improved centre of gravity.
View more images of the car here
Sunday, September 12, 2010