Arena introduce these chrome touring car camber gauges. Available in two variants to measure ranges of 0.5° up to 2.0° and 2.0° to to 3.0° of wheel camber the gauges are of a simple plate design, come chrome plated and with markings for easy identification.
Source: RC Market [rcmarket.com.hk]
Thursday, November 15, 2012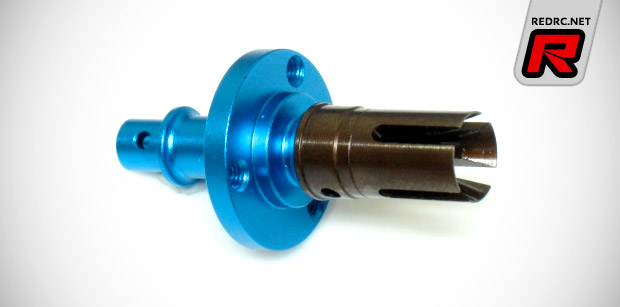 Arena have released these front spool drive cups for the Tamiya TRF417 touring car. Made from spring steel the pair of drive cups features 2 sets of slots to use, increasing the life of the part.
Source: RC Market [rcmarket.com.hk]
Wednesday, June 13, 2012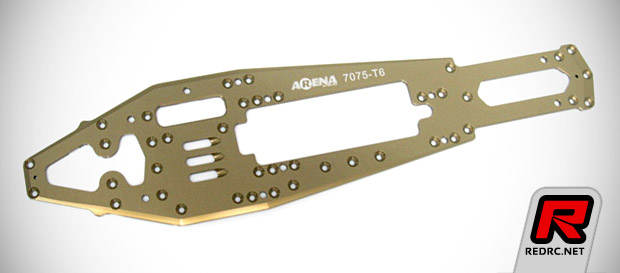 New from Arena is this CNC machined chassis plate for the 2012 spec Xray NT1. Made from American 7075 T6 aluminium it has been hard coated for extra durability. A direct fit on the NT1 it can also be fitted with chassis weights.
View the top side of the chassis here
Thursday, June 7, 2012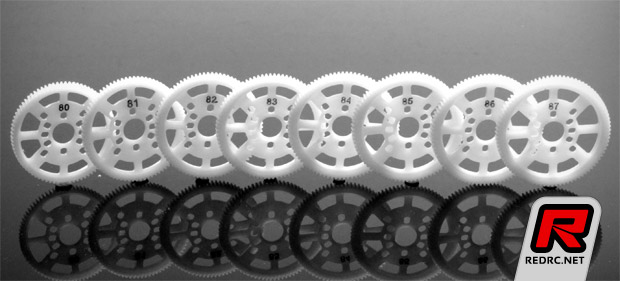 New from Arena, is this range of lightweight and durable CNC machined Delrin spur gears for touring car. Available in 48P only from 80 to 87 teeth, they fit the Xray, Tamiya, Serpent, Hot Bodies and Yokomo chassis'.
Source: RC Market [rcmarket.com.hk]
Tuesday, March 6, 2012