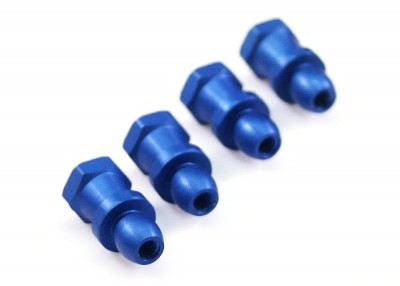 PSM Racing have released these new shock mounts for the GS Racing CLX chassis. Made from high grade aluminium and anodised blue, this set of 4 mounts, are super lightweight and very strong and are a direct replacement for the standard kit versions.
Source: PSM Racing [psm-racing.com]
Monday, June 15, 2009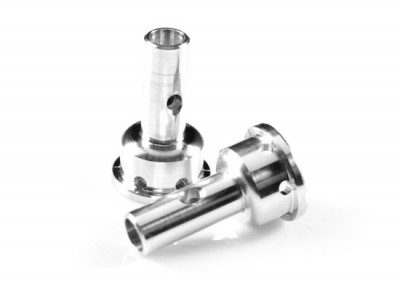 PSM Racing have announced the release of these new CVD axles for the GS Racing CLX buggy. Made from high grade 7075 aluminium, these lightweight axles are suitable for use in the front and rear of the car. Coming in natural silver and are a direct replacement for the stock part and come supplied as a pair.
Source: PSM Racing [psm-racing.com]
Tuesday, May 5, 2009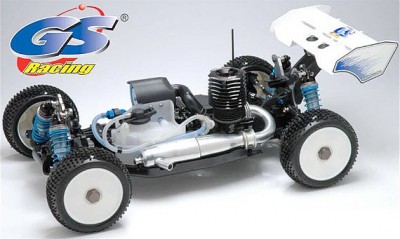 See for the first time at the toy fair last month GS Racing have released full details about their new 1/8th scale Storm CLX Pro buggy. Using the highly successful Storm CL-1 Advanced Plus as the foundation, GS has created a lighter, stronger and more nimble buggy. Durability, balance, quality and weight have all received improvements, resulting in a buggy that turns faster lap times yet is consistent and easy to drive.
Source: GS Racing [gsracing.com.tw]
Friday, March 13, 2009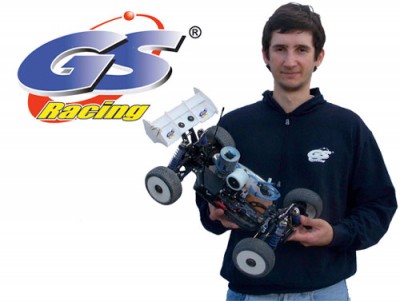 GS Racing have announce that Miguel Matias, 7x Portuguese National Champion, former European Champion and multiple European and World Championship podium finisher, has joined GS Racing as their newest factory driver and company representative. The long time Kyosho team driver has already been testing a prototype of the new Storm CLX buggy, providing feedback and contributing to the development of the car, in anticipation of the April 2009 launch date. Miguel will attend local races, as well as major races worldwide, concentrating on the Euro Champs 2009/2010 and Worlds 2010.
Source: GS Racing [gsracing.com.tw]
Tuesday, March 3, 2009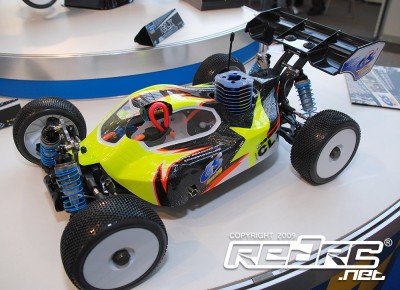 GS Racing have their new CLX buggy on show on their stand here in Nuremberg. The new car looks instantly different, with the unique looking body shell that to me looks like it has taken some inspiration from the Hyper 9 and the Losi 8ight shell.
Thursday, February 5, 2009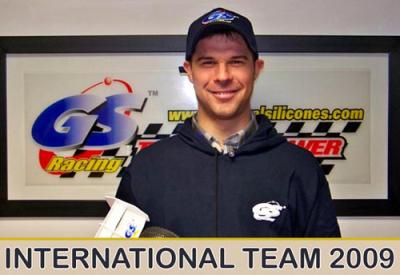 GS Racing have announced that former Hobao driver Borja Hernandez has joined their international team for 2009. Having recently joined RB to use their power plants, the Spanish driver is the first new signing to a stronger GS team and will work closely on development of their products. Borja had the following the say about the deal:
I decided to join GS because the top quality, innovation and fiability of the products, able to give me all the confidence to winn the races I will attend. It's a proud to me to be an official driver of GS Racing and can take part in the developments of the products, mainly the new Pro Buggy 1/8.
Source: GS Racing [gsracing.com.tw]
Wednesday, December 31, 2008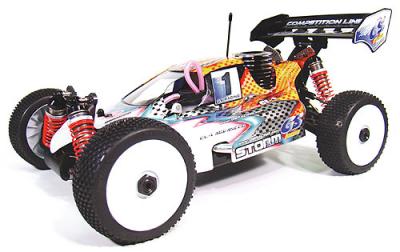 GS Racing have provided an update to their new CL-1 Advanced 1/8th scale buggy, that we first mentioned at the start of December. The Taiwanese company has provided a lot more information on the car which features a brand new transmission system that has been lightened by 15 grams to gain greater transmission efficiency. As spotted the first time around, the car also sports new big bore 16mm shock absorbers, and finally a new steering system provides more solid steering. The car will get its official unveiling at next years Nuremberg toy fair.
Click here to see the full details… (more…)
Wednesday, December 12, 2007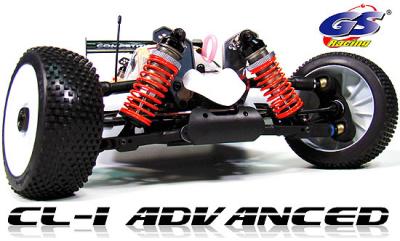 GS Racing has released the first spy image of the upgraded version of the CL-1 competition buggy, called the CL-1 Advanced. With only this picture to go on, the only thing we can see thats different so far are the big bore front shock absorbers that also feature a spring tension adjustment collar. More news about the car is expected to be released soon and we will bring it to you when we get it.
Source: GS Racing [gsracing.com.tw]
Sunday, December 2, 2007