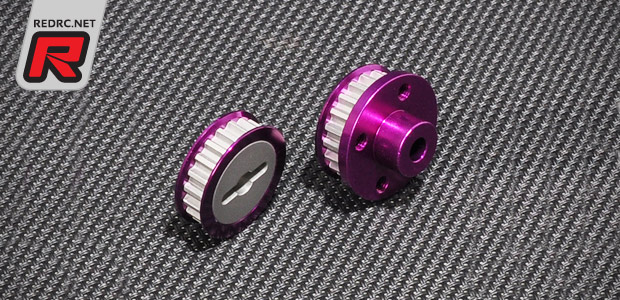 Spec-R announce the release of a hard coated aluminum spur gear adapter for the Hot Bodies TCX touring car. Included with the adapter/pully also comes a centre pulley for the second drive belt. Both parts are CNC-machined from 7075-T6 aluminum and come hard anodized for a long lasting finish and best drive train efficiency.
Source: Spec-R [spec-r.com]
Wednesday, August 8, 2012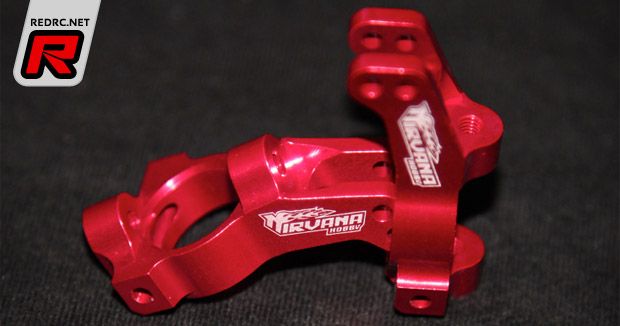 New from ZZRacing, for the HB D8 & D8T and HPI Vorza & Apache C1 is this front hub carrier and rear hub set. Machined from 7075 aluminium and anodised red they aim to improve stability and steering reaction.
View the rear hub carriers here
Monday, July 16, 2012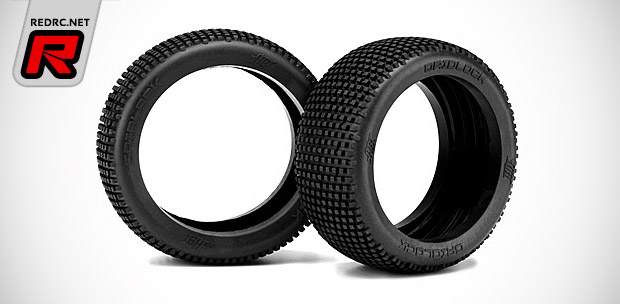 Having shown us the prototype back in January, HB are now releasing the Gridlock 1/8th scale buggy tire. The ideal tyre to bridge the gap between the HB Khaos and Megabite tyres, it features taller blocks than the HB Megabite, allowing the tyre to grip through loose, thick or 'fluffy' dirt. The Gridlock is also perfectly suited for tracks that have a clean racing line that is high traction and abrasive, the Megabite could have too much traction and the Gridlock would be great in these conditions. Available in extra soft pink compound for extra grip in low traction environments and soft red compound for racing or low-traction surfaces.
Source: HB [hpieurope.com]
Tuesday, June 12, 2012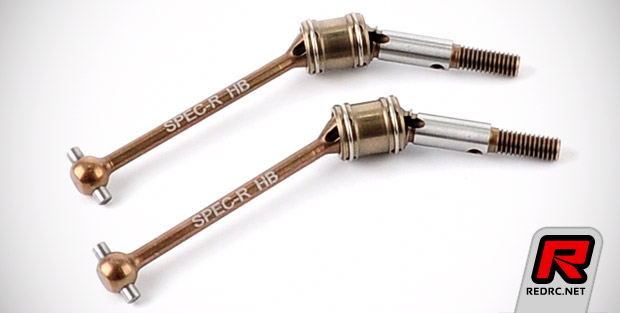 A new release from Spec-R for the HB TCX, who have introduced this new version 2 CV universal swing shaft. Newly designed with safety ring to keep the cross pin securely fastened and very smooth they have been made from high quality spring steel and hard coated for a very durable result.
Source: Spec-R [spec-r.com]
Thursday, April 19, 2012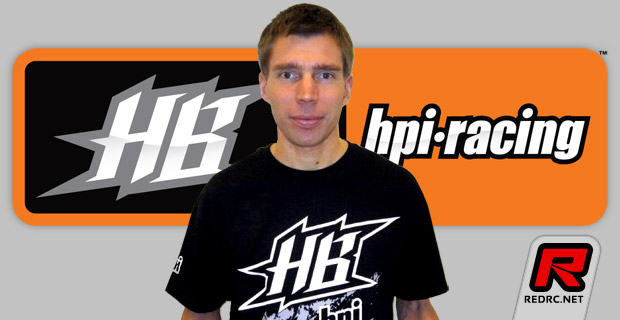 Team HB have confirmed the addition of former Xray driver Teemu Leino to its ranks to join other new signing Shin Adachi alongside Atsushi Hara, Andy Moore, Ty Tessmann and Jesse Robbers. Teemu is a multiple world class race winner, with previous wins at the LRP Race, TITC, IIC and the European Championships. Plus multiple podiums at the European Championships and a 3rd place finish at the World Championships. Teemu will be a valuable addition to the World Championship Winning Team HB. Here are a few words from Teemu Leino:
I choose HB as they have the best cars for my racing classes. Also the HB Team always prepare well for big races like the World Championships, which are on this year. The HB Team also has some of my good friends so I should have fun at the tracks.
Source: HB [hotbodiesonline.com]
Tuesday, February 7, 2012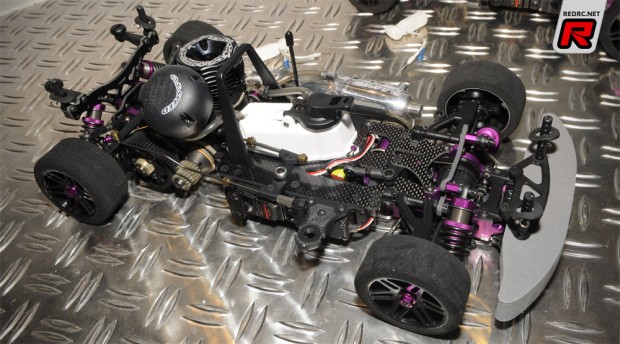 The toy fair may not yet have even started and we have already been around the HB HPI Racing stand to get the lowdown on their new products for 2012. One surprise product on the booth was an all new 1/10th 200mm platform. Having previously been in this market with the R40, which won the ROAR nationals in the hands of Atsushi Hara, this as yet unnamed prototype has been constructed from prototype material in order to show it here and looks like a fairly solid car with a conventional layout and configuration. With the World Championships in Thailand in November the company expects to have the car ready in time to challenge for the win with a car driven by Atsushi Hara on his home track RC Addict.
Click here for more information and photos
Tuesday, January 31, 2012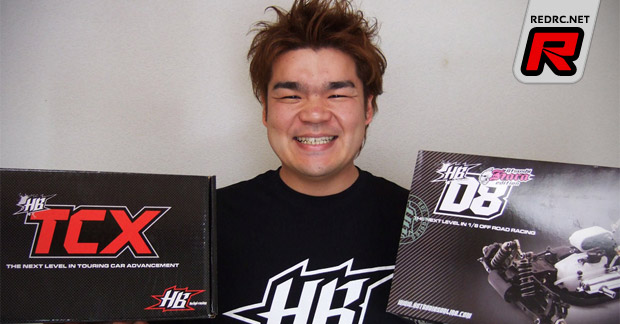 Having recently announced his departure from Kyosho, Team HB have today announced the addition of Shin Adachi to it's ranks. Shin has been racing R/C cars since he was 3 years old and has amassed an impressive list of achievements throughout his career. He will be a valued addition to the World Championship Winning Team HB and joins the likes of Atsushi Hara, Andy Moore, Ty Tessmann & Jesse Robbers. Shin Adachi had this to say:
I am very happy and excited to join Team HB. As a team driver on this world top team, I'm confident and cannot wait to go to the races coming up this year. As I will also be a part of R&D, I would like to provide everything that I have learned and experienced from my long team professional R/C racing experience to the team. I'm very confident that the team will be even stronger with my addition. Please stay tuned for both myself and Team HB in this 2012 race season!
Source: Hot Bodies [hpiracing.com]
Thursday, January 26, 2012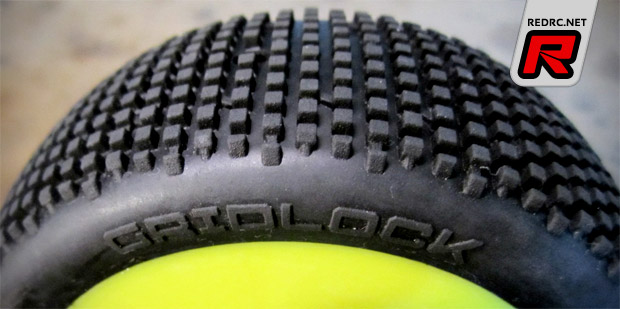 Hot Bodies' new prototype Gridlock tire utilizes design features creating a tire that will be easier to drive while also providing a linear amount of steering gain throughout the steering travel. The Gridlock tire will make the car more stable and easier to drive on track conditions where the dirt is hard packed with some sharp edged bumps. Another condition the Gridlock tire performs great in is where the track might be a little too dusty for the Megabite tire but not loamy enough for the Megagrid tire. Hot Bodies Tires are known for their long life with low tread wear, the Gridlock tire's tread wear life will be greater than that of the Megabite tire providing the consumer with a tire that performs very well and also has a long life.
View another image of the tire here
Wednesday, January 18, 2012