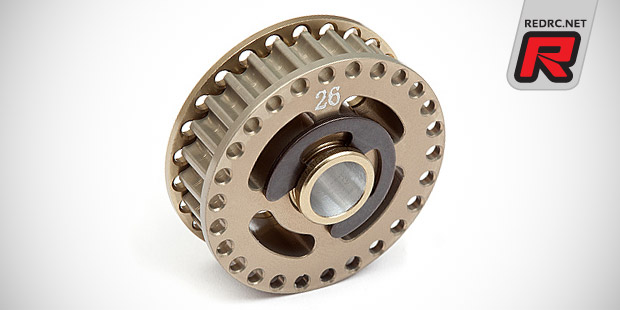 HPI Racing introduce a new option part for the R10 200mm nitro on-road car in the form of an optional belt pulley. The part is designed to give another tuning option for the drivetrain as it will replace the standard 25T pulley with a slightly larger one, slowing down the front wheels in relation to the rear one in order to fine-tune the car. CNC-machined from high-quality aluminium the pulley comes laser-etched for easy identification.
Source: HPI Racing [hpiracing.com]
Monday, February 11, 2013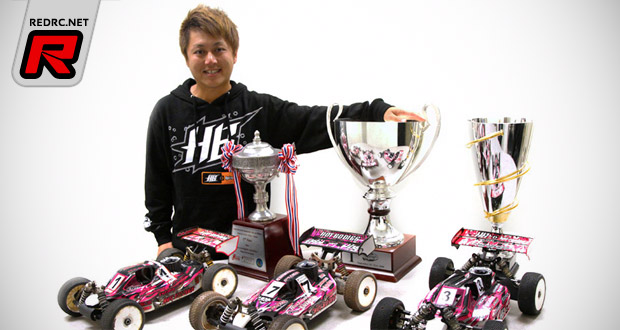 Team HB/HPI Racing have announced that 2012 Triple World Championship Podium Finisher and former World Champion Atsushi Hara will continue with Team HB/HPI Racing through the 2016 RC racing season. After an amazing 2012 season with strong podium finishes at all 3 World Championship Events, Atsushi is looking forward to an even better 2013 season. Atsushi Hara will be campaigning the HB TCXX, R10 and D812 platforms for the upcoming season. Here are a few words from Atsushi Hara:
I am very happy to re-sign for Team HB/HPI Racing through the 2016 racing season. I have spent the majority of my Professional RC Driver career at HB/HPI Racing, signing my first contract in 2001, over 11 years ago. I am looking forward to adding more title wins in the coming years and to also contribute to the growth of HB/HPI Racing.
Source: Hot Bodies [hotbodiesonline.com]
Tuesday, January 15, 2013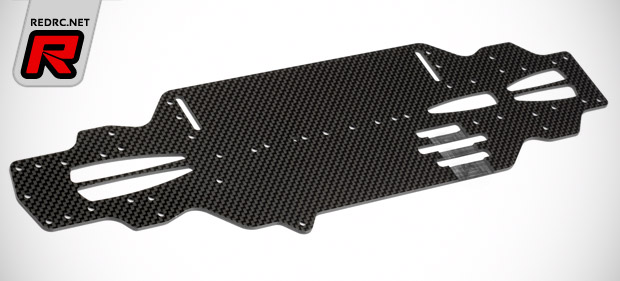 HB HPI Racing have released a new optional chassis and top deck for the TCXX touring car. The optional main chassis is slightly thinner than standard, while the optional 2.0mm upper deck is 0.5mm thinner than standard. The new parts give you the option to fine tune the car's flex to suit your driving style.
View the optional top deck here
Friday, December 21, 2012
The HPI Blitz is now available with a super-fast Flux brushless system for extreme speed and power! The Blitz took the Short Course scene by storm by combining the best in durability, performance, looks, style and innovation all into one ready-to-run package, and now it has more power than ever! With 4300KV on tap from the Flux Shot 4300 motor, controlled by the powerful Flux Reload V2 speed controller, the Blitz Flux is ready for anything.
Saturday, December 8, 2012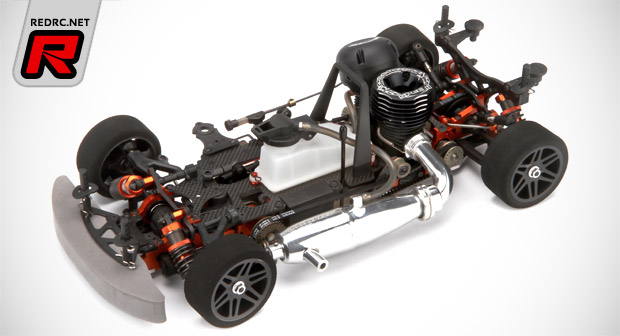 The car that TQ'd the recent World Championships, the HB R10 is the latest kit from the minds at HB-HPI to enter the exciting and fast world of 1/10th scale on-road touring car racing. Top-level nitro touring cars are a completely different type of racing class compared to electric touring cars, you can't just add an engine to any touring car design and be off to the races. Properly designing and testing a car takes months, even years plus the standard of materials and design has to be at the highest level. At over 60mph, even on smaller tracks, every component has to serve a purpose and be designed to perform. That's why only the best materials went into the R10: titanium, aircraft aluminum, carbon graphite, top-grade composites and more. The R10 is built from the ground up to perform and to win.
View more images and details here
Monday, November 26, 2012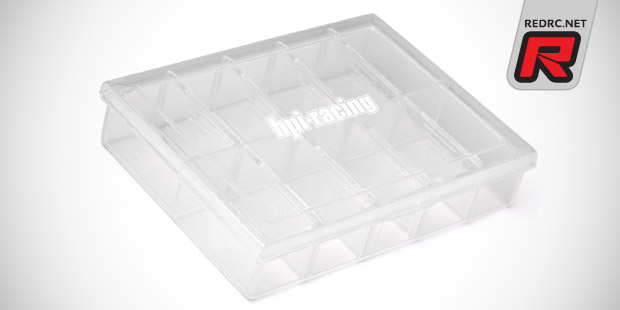 HPI Racing introduce four new parts boxes to store small parts such as screws, nuts, washers, shims and springs. Available in dimensions of 130x100mm, 210x130mm, 200x135mm and 275x185mm the boxes sport adjustable compartments to give the required storage space. They come transparent clear with a white HPI Racing logo.
Click here to view the other boxes
Sunday, October 28, 2012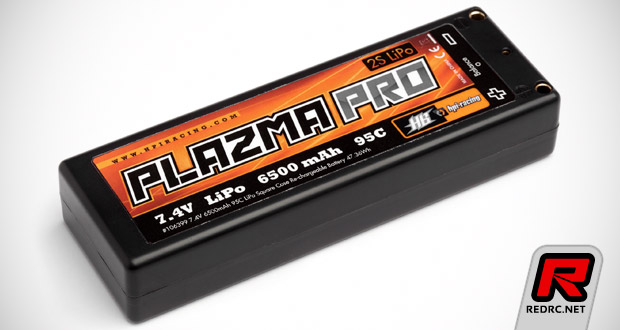 The HPI Plazma range of battery packs is growing with the release of this new pack. Fitting within all accepted maximum pack sizes, allowing it to fit in any competition touring car, buggy, short course truck and other types of racing car, the 95C power rating will give you plenty of acceleration while the 6500mAh rating will allow you to fully utilise the power of the pack throughout a 5-minute race. It also features a real Dean's connector and a universal balancing plug for simple maintenance. For charging your LiPo batteries with complete confidence there is the new HPI Plazma Pouch LiPo safe case. The case is flameproof and provides superior protection for your pit area and home from overcharged or damaged batteries.
Saturday, August 25, 2012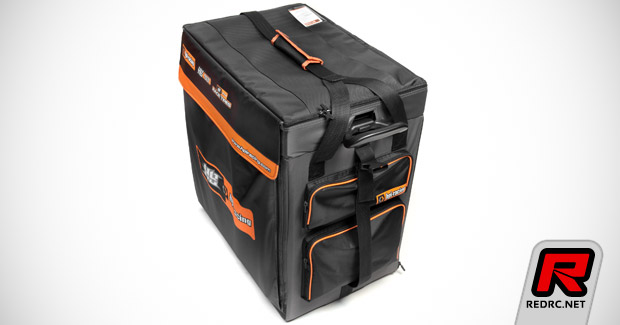 This HPI/HB Hauler Bag is roomy enough for a 1/8 scale buggy or touring/drift car and all required accessories, it's sturdy enough to withstand the rigors of international travel. Using high-impact, corrugated black plastic sheets to form the interior of the HPI/HB Hauler Bag means that it's light and maneuverable, so it's easy to get where you need to be. The bag features inline skate-type wheels and an extending carry handle so it's easy to transport through crowded airports or even just across the parking lot and into your favorite RC track. Tough carry handles at each end and a long shoulder strap give you more carrying options. The zippered top shelf has loop-style tool holders or can easily fit a tool organizer. The selection of side pockets includes a huge side pocket that can hold an extra-large setup board, an end pocket for instruction manuals or magazines, and two pockets on the opposite end that can hold cleaning spray cans and diff or shock oils. The main body of the HPI/HB Hauler Bag features a full-side zippered opening that rolls up and is secured with hook-and-loop fasteners to stay out of the way of the 5 corrugated plastic drawers.
View more images of the bag here
Thursday, August 23, 2012