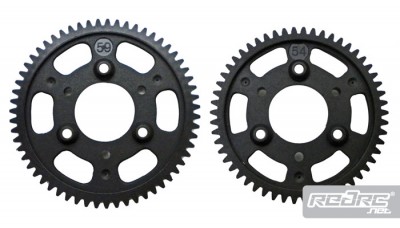 New from KM Racing for the Xray NT1, are these low friction, long life spur gears. Made from a special harder plastic they are available in a 59T first gear and 54T second gear. Also from KM for the Kyosho V-One RRR, is this aluminium 21T brake pulley. Hard anodised it is lightweight and prevents the accumulation of dust on the teeth.
Click here to see the brake pulley
Tuesday, April 20, 2010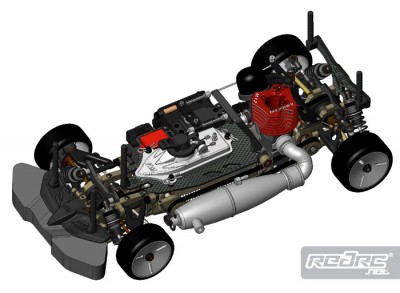 Having released details on their prototype H-K1 200mm chassis back in the beginning of February, KM Racing have made some big changes since then and will finally go into production. Refined from the previous version we covered, currently in its 4th revision, the latest car now features an extremely low radio tray and fuel tank to keep the centre of gravity as low as possible. Other changes compared to the previous prototype include the ability to adjust the wheelbase in both the front and rear, while the aluminum middle shaft bracket now features a mounting point for the exhaust mounting spring. We have been told to expect photos of this new car by the end of April.
Click here for more images of the car
Saturday, April 17, 2010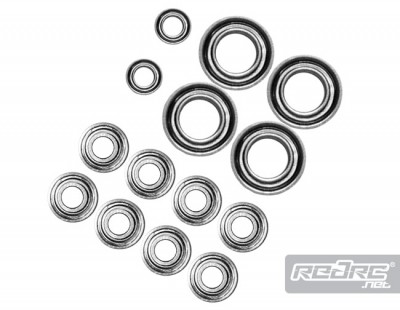 New from KM Racing are these bearing sets for use in AWD Mini-Z chassis'. Available in steel oiled and ceramic versions you can can get both types in sets of 4pcs, 10pcs as well as a complete set.
Source: KM Racing [km-rc.com]
Wednesday, March 24, 2010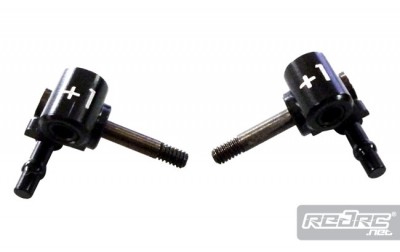 KM Racing have released these new MR03 +1° aluminium steering knuckles. Black anodised and sold in a pair, the king pin hole features a POM insert to enhance the smoothness of the steering action.
Source: KM Racing [km-rc.com]
Monday, March 22, 2010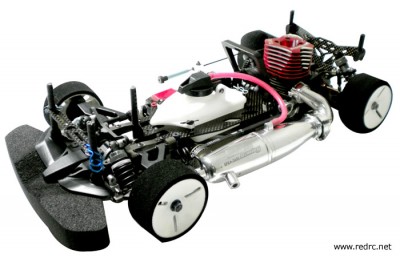 KM Racing have released the firt information on their new 1/10 Scale full Option 200mm 4WD GP Touring car, called the H-K1. Still in prototype form, the new car will feature aluminium bulkheads similar to the current generation of cars in this class, together with carbon chassis stiffener, front and rear belt tension adjustment, ball raced rear anti roll bar and aerodynamically shaped front bumper. As this is the full option version, it comes standard with hard coated aluminium throughout, including the pulleys, with teflon coated aluminium front and rear shocks, ceramic 2-speed bearings plus a whole host of other option parts.
Click here to see the full list of standard parts
Monday, February 1, 2010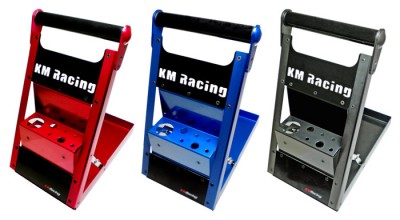 KM Racing have released a sport version of their handy Pitman, pit lane tool box. Similar to their original, it uses FRP plate in place of carbon fibre which is still lightweight but helps reduce the cost. Able to carry a fuel gun and a range of necessary tools, it folds down nice and compact for easy transport. Available in red, blue and gun metal colours.
Source: KM Racing [km-rc.com]
Wednesday, December 16, 2009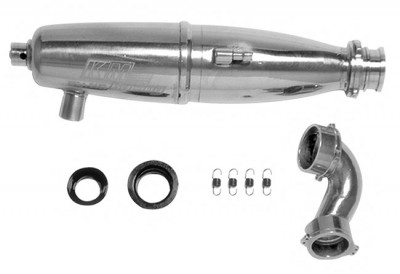 KM Racing have released their new 1/10 2.1cc Tune Pipe & Manifold. This EFRA homologated (#2653) pipe has been made in Italy and offers great fuel consumption as well as great power throughout the rev range. Made from durable materials, it is suitable for use with more .12 engines on the market. Set is supplied with pipe, manifold, rubber seals and mounting springs.
Source: KM Racing [km-rc.com]
Friday, December 4, 2009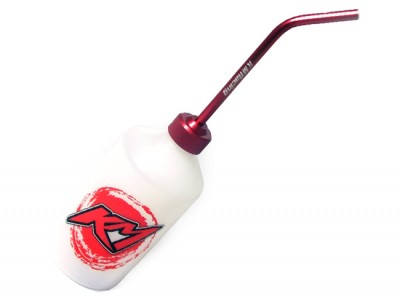 KM Racing have introduced their new fuel bottle. A pretty standard affair, the fuel bottle lid has been made from lightweight aluminium and can be pressed back into the bottle for easy storage and to prevent damage during transportation. The bottle itself is made from a special plastic that has perfect elasticity and has a capacity of 500ml. The aluminium parts of the bottle are available in 3 different colours, red, blue and gun metal.
Source: KM Racing [km-rc.com]
Thursday, October 22, 2009