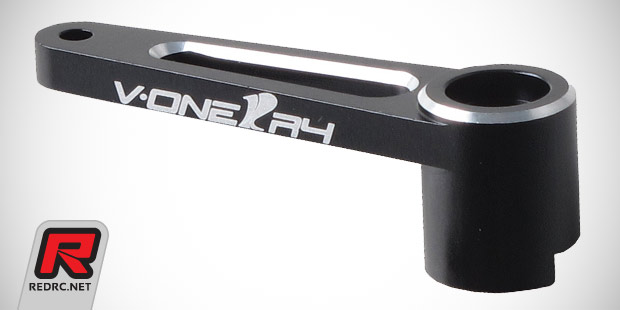 Kyosho release new option parts for the 1/10 nitro touring car V-One R4. Available are a black anodised aluminium break lever sporting a laser engraved logo and designed to allow for higher brake forces and more accuracy. Also new is a 2-speed housing with integrated ball bearing for more precision of the gear box assembly and a smoother engaging point of the 2-speed shoes. Furthermore there are the front upper arm mounts available machined from black anodised aluminium. The parts offer higher rigidity and less flex for the front upper arms.
Click here to view the other new parts
Friday, March 23, 2012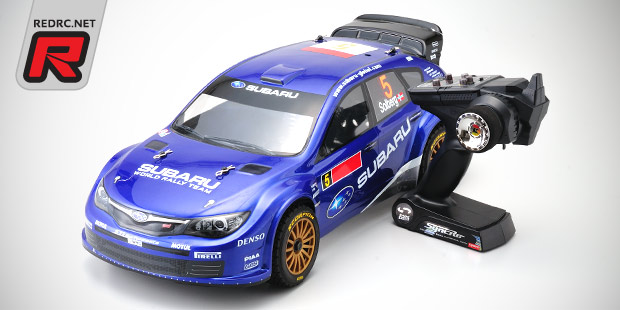 Kyosho introduce the DRX VE 1/9 scale electric rally cars with 4WD drive train, and ReadySet specifications. The car comes ready-to-run and features an aluminium chassis plate, equal design front and rear suspension, as well as 2.4GHz radio set and genuine Team Orion Vortex 10 2400kv brushless motor and Vortex R10 Sport controller. The DRX VE is available with Subaru Impreza or Ford Fiesta rally car body shell.
Click here to view more photos
Friday, March 23, 2012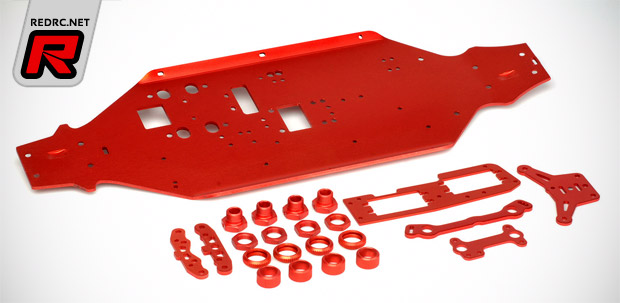 Previously only available in the kit version of the popular Kyosho Inferno GT2 racer, this new conversion set gives all GT2 fans the option of changing to a bright, custom red chassis and other components. There's no mistaking the bright red parts under the hood as a special factory modification, and it's a limited edition item that will only be produced once. The kit includes a chassis and both upper plates, steering center link, servo mounting plate, suspension mounts, shock parts, wheel hubs and some miscellaneous hardware, and it's all available for a very reasonable price.
Source: Kyosho [kyoshoamerica.com]
Thursday, March 15, 2012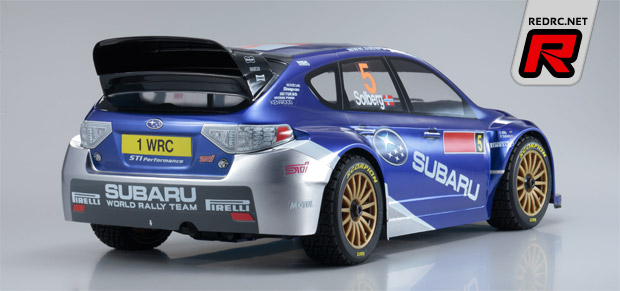 Kyosho Germany have announced the addition of a new category to their Kyosho World Cup brand trophy. Valid for races within their sales territory this class will bring the races back to the parking lots. Using Kyosho's own DRX nitro rally car the class combines the side-by-side on-road racing with the challenging and fun to drive obstacles of off-road racing. No need to have a clean and smooth race track, race with your friends on the surface next to you and enjoy the handling, performance and details of these awesome looking cars.
Source: Kyosho [kyosho-world-cup.de]
Wednesday, March 7, 2012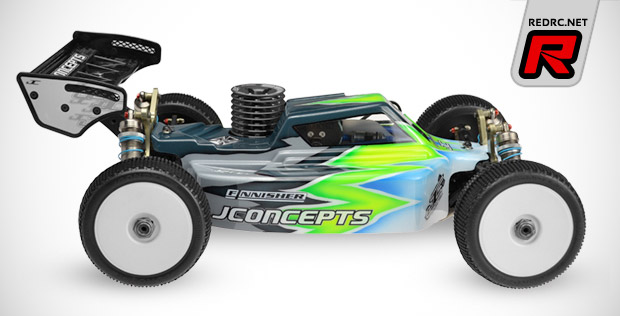 Expanding their body range, JConcepts have introduced the MP9 and RC8.2 Finnisher shells. Increased windshield angle provides a steady force upfront during mid-flight wind gusts on large jumps while the forward cab placement changes performance / visible bias which helps steering rotation in low traction corners. The side-pods have a strong and chiseled look, including a recessed area in the rear which allows another option for air-escape. The chassis side-guard to body fit has been tightened up which helps eliminate large empty voids that contribute to mid-flight directional changes. The area behind the cab has been greatly lowered exposing more of the engine heat-sink allowing more heat-escape while the V-stepped feature which is a highlighted styling cue of the Finnisher buggy bodies has been incorporated toward the rear and allows an additional area that can be trimmed to allow air-flow through the body.
View more images of the bodies here
Monday, March 5, 2012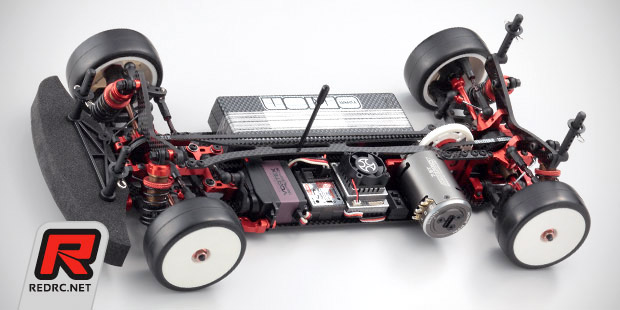 Kyosho is pleased to announce the release of the updated TF6 touring car, called the TF6 SP. Featuring a narrowed front and rear chassis design to optimise traction the kit also includes a new upper deck, newly designed steering unit with optimised Ackermann geometry for a more linear steering feel, aluminium spool joint cup for improved durability, longer suspension arms and a rear gear differential to make use of the latest high-power brushless and LiPo set-ups. The kit, that has just won the recent third round of the Euro Touring series will become available soon.
Click here to view the features and more photos
Monday, March 5, 2012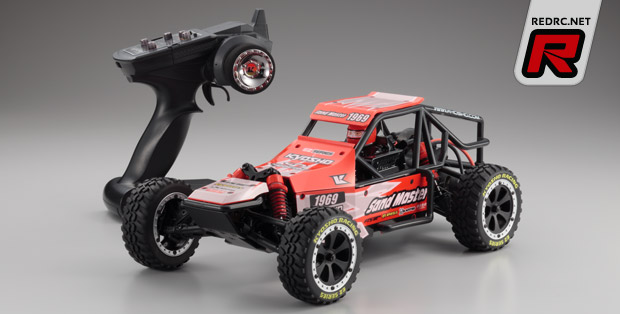 The Sand Master is the first model of this new line of entry level rc-cars and is sold as a readyset with Kyosho's 2,4GHz KT-200 Syncro radio system. Factory assembled and ready to use out of the box the Sand Master is made for customers that want an easy to use and reliable rc-car. Based on the race winning design of the Ultima series of 2WD cars the EZ Series Sand Master is equipped for every surface. The Sand Master is the perfect choice for entering the rc-car hobby and its pre-assembled part units make running the model as easy and convenient as possible.
View more details and images here
Friday, February 17, 2012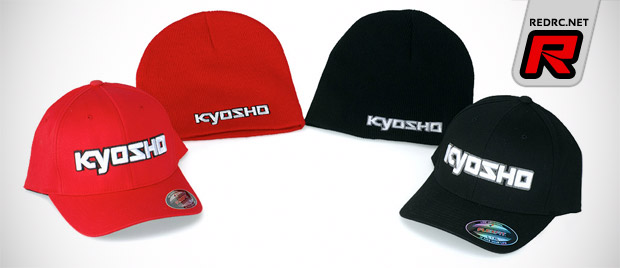 Kyosho have introduced their new line of head gear. Available in two sizes, S/m and L/XL and in black and read, there is a new 3d Cap with the Kyosho logo embroidered on the front. There is also a one size fits all beanie hat, also with the Kyosho logo on the front, and it is available also in black and red.
Source: Kyosho [kyoshoamerica.com]
Wednesday, February 8, 2012