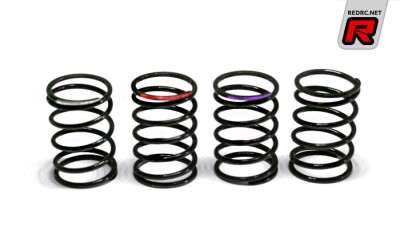 MR33 have released some more tuning parts for electric touring cars with the introduction of this set of Pro matched springs. This high quality springs are available in 4 different hardnesses, silver soft, red medium, purple hard and black extra hard. The current versions are black but we are told there is Tamiya blue coloured versions on the way soon.
Source: ToniSport [tonisport.de]
Tuesday, September 13, 2011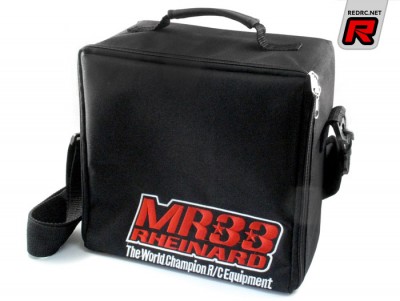 MR33, brand of 3-time World Champion Marc Rheinard have released a new radio and oil bag. The padded Radio Bag (250mm x 260mm x 160mm) is a perfect fit for the Sanwa M11 and also includes a separate case to put receiver or other items, a handle as well as a shoulder belt to carry. The padded oil bag (220mm x 120mm x 150mm) offers a secure storage area your shock oils, additive, glue etc. Both black bags come embroidered with the MR33 logo in red.
Friday, September 9, 2011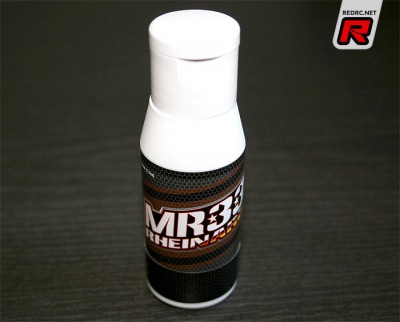 MR33, brand of 3-time World Champion Marc Rheinard, have introduced some new items to the growing line of products. Firstly is the line of gear diff oil which comes in 4 different types, A, B, C & D. This temperature resistant and long lasting oil comes in 50ml bottles. Also new is a multi-gauge for measuring ride-height and downstop settings. Made from black anodised aluminium, the measurements are printed onto the surface with the ride height ranging from 2.5mm to 6.0mm in 0.25mm increments, while the droop can be measured from 4.0mm to 7.0mm. All items are available from the completely renewed ToniSport e-shop, which you can find here.
Wednesday, April 20, 2011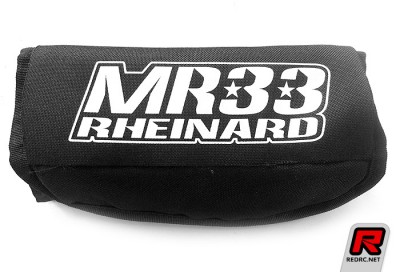 New from MR33, brand of 3 time World Champion Marc Rheinard, is this LiPo Safety bag. Taking a different approach than standard LiPo charging sacks, this version doubles as a carrying case for your LiPo batteries, transporting up to three at a time. When it comes time to charge, the wires can be easily fed into the battery and the case completely closed using velcro. Available in April, it comes in black and features the MR33 logo in white on top.
Click here to see the bag internals
Wednesday, March 2, 2011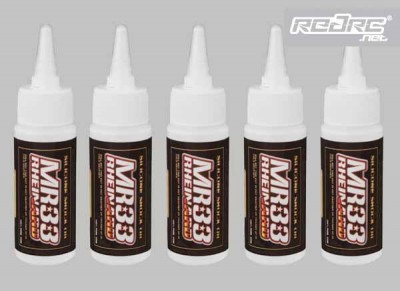 MR33, the brand of 3-time World Champion Marc Rheinard, have announced the first products in the line which are now available through their distribution network. The first products to be released are a complete line of high quality shock oils and super glue. Produced by one of the major RC accessory companies, the quality is top notch with a wide range of thicknesses available in the oil. MR33 have also produced black anodised aluminium car stands for both electric touring car and buggy, which is perfect for working on your car and finally there is the body post marking tool, the Hole shot, which we showed you previously. We have been told to expect more releases in the MR33 line in the coming weeks.
Wednesday, November 3, 2010