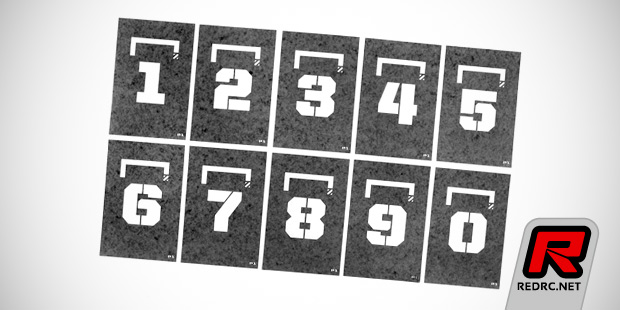 P1 Brand introduce a set of starting grid stencils that make for the perfect finishing touch for any track. Ideal for use on a variety of surfaces such as asphalt, carpet, or even hard packed clay and dirt, each od the stencils measures 60cm x 91cm overall. Ten individual stencils comprise the complete set, with a stencil for each number, one through ten. Every stencil features a clearly marked 'starting box' and a highly visible grid position number, ideal for use with 1/8th, 1/10th or 1/12th scale vehicles. The plates are laser cut from durable 0.41mm oilboard, come in a low-profile storage box and with a sheet of tips and techniques to help any user obtain consistent, repeatable results.
Click here to view more photos
Friday, February 14, 2014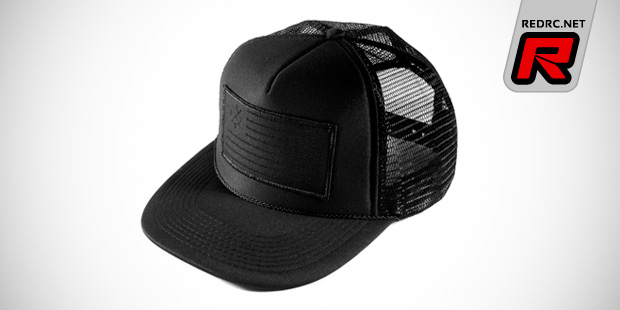 P1 Brand now have their Speed Corps trucker hat available. It sports a black on black Speed Corps flag on the front and a Speed Corps button on the back. Featuring an embroidered twill patch sewn onto the front panel, this all black beauty also employs mesh side panels to keep your head nice and cool. One size fits most, thanks to the adjustable, snapback closure. Available in a traditional, high profile fit, which measures 5″ from bill to crown, and the included one-inch button rounds out the detailing.
Click here to view more photos
Monday, January 20, 2014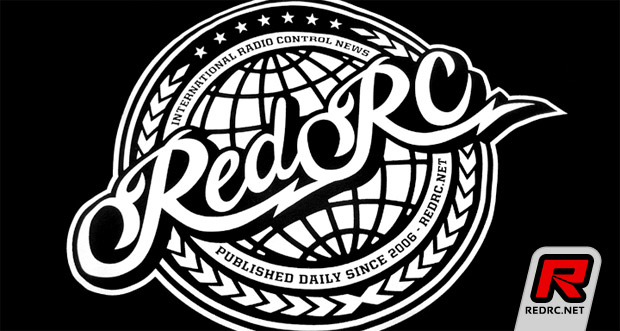 California-based lifestyle company, P1 Brand, has teamed up with Red RC, the internet's leading source of RC car news, videos and event coverage, to design and produce an exclusive line of wearables. The scope of the project, which was several months in development, included subtle revisions of the existing Red RC graphic identity as well as new uniforms for Red RC staff and new graphic tee shirts. Debuting trackside at the 2013 IFMAR World Championships, the Red RC "Global" graphic tee, celebrates the international community of the well-established RedRC.net website. The graphic features a unique Red RC script framed by a laurel wreath and a stylized globe centered on the front side. The circular motif is crowned by seven stars, one for each year of Red RC's existence and continues onto the back of the shirt, which highlights the recognizable 'R' lettermark.
Continue reading the announcement here
Saturday, September 28, 2013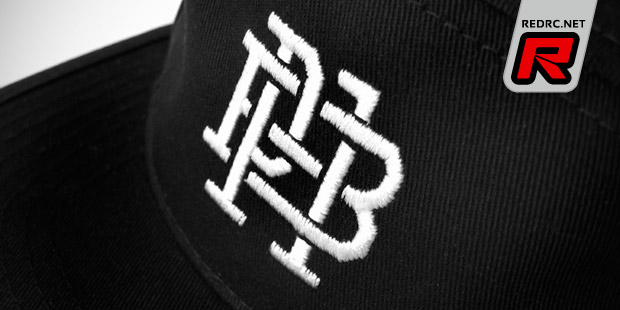 P1 Brand announce the release of their 5 panel camper caps with Monogram and Favicon logo. Featuring embroidered details on the front panel, these low profile and lightweight hats are a perfect fit thanks to the adjustable nylon strap. The all black twill construction is finished off with a woven P1 Brand label on the interior head band. The low profile fit hats are made from 100 percent cotton and available in limited quantities.
Click here to view more photos
Monday, June 10, 2013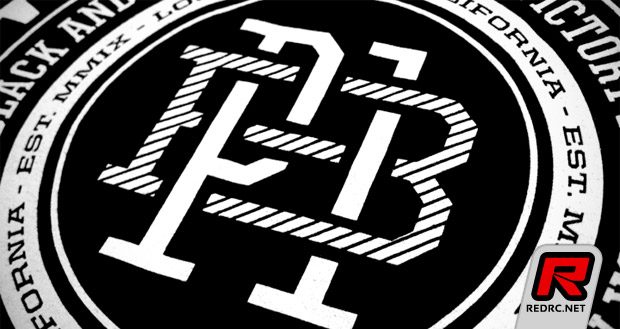 P1 Brand have released another awesome RC lifestyle shirt, called Monogram. 'Solid as an organized labor union and united as an assembly line, this Tee is inspired by the mechanized landscape of industrial fabrication. Showcased by an interlocking, alphanumeric monogram, the P1 Brand motto, "Victory is Black and White", is called out alongside their year of establishment, 2009, and hometown, Los Angeles, California.' Designed and screen printed in the USA the fabric is constructed of 100% preshrunk, 5.5oz. ringspun cotton. The custom, P1 Brand tagless design ensures superior comfort around the collar, while a woven P1 Brand label on the outside, lower hem, completes the look. Available as a black tee with white imprint or white tee and black imprint in adult sizes small-2XLarge.
View more images of the shirt here
Wednesday, May 22, 2013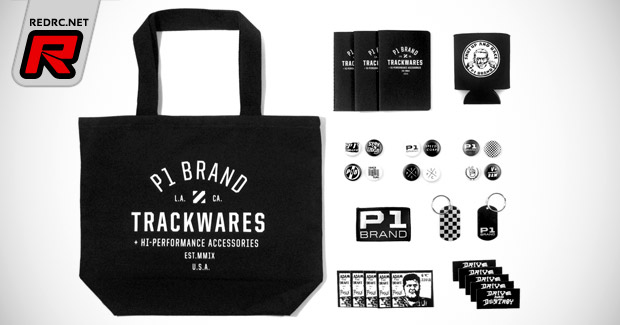 P1 Brand continues to extend and diversify their signature line of Trackwares with several new Holiday 2012 product releases. The Los Angeles-based concept label, known for their unique cultural combination of art, design and motorsport, has assembled a variety of functional and lifestyle-oriented accessories. Included amongst the latest offerings are a heavy duty, black canvas tote bag, 3-packs of pocket-sized notebooks, neoprene can coolers, button sets, anodized aluminum key tags,  embroidered twill patches, and a variety of 'destructible' vinyl sticker packs, all of which are designed and produced in the USA.
Source: P1 Brand [p1brand.com]
Tuesday, December 18, 2012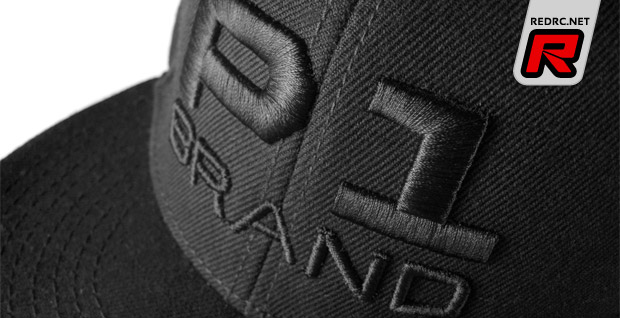 Buck the fitted hat trend with a new, premium quality, P1 Brand "3D" snapback flatbill hat. Featuring a densely embroidered, three dimensional P1 Brand logo, this structured, high profile cap, is available in two colorways; black on black or the two tone, black and white. Both styles utilize adjustable, snapback closures to provide a perfect fit and a rigid flatbill to keep you looking razor sharp. A small, P1 Brand 'Favicon' graphic is also embroidered on the back panel. Cap measures 5″ from bill to crown. Six panel twill construction using a blend of 85% acrylic and 15% wool. Embroidered detailing on front and back panels with adjustable, snapback fit. Available in limited quantities.
Source: P1 Brand [p1brand.com]
Wednesday, October 31, 2012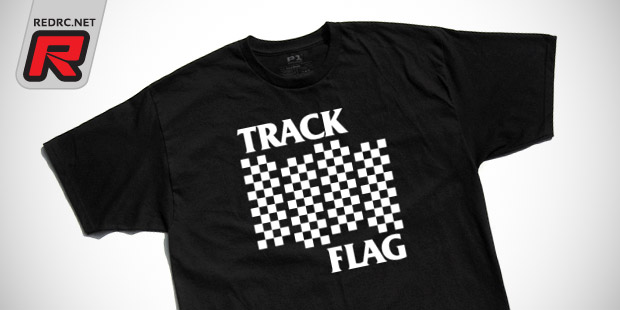 The P1 Brand "Track Flag" tee pays homage to one of Southern California's most notorious and influential bands, Black Flag. Their iconic logo gets a reinterpretation with a twist, using word play and a checkerboard motif. Designed and screen printed in the USA on 100 percent preshrunk, 5.5oz. ringspun cotton. Available as a white imprint on a black tee or a black imprint on a white tee in small to xxlarge. 
Source: P1 Brand [p1brand.com]
Tuesday, September 25, 2012