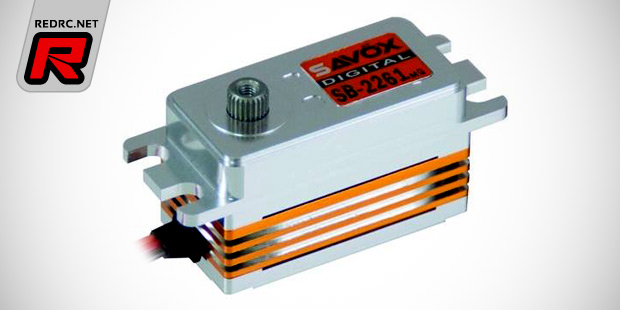 Savöx have released a preview image of a new low-profile servo for 1/10th off-road and touring cars. The SB-2261MG will feature a tough all-aluminium heatsink case, metal gears and a brushless motor while offering a transit time of 0.076s and a torque of 10kg-cm at 6.0V input. It is understood that the servo will hit the stores soon.
Source: Savöx [savoxtech.com.tw]
Wednesday, February 26, 2014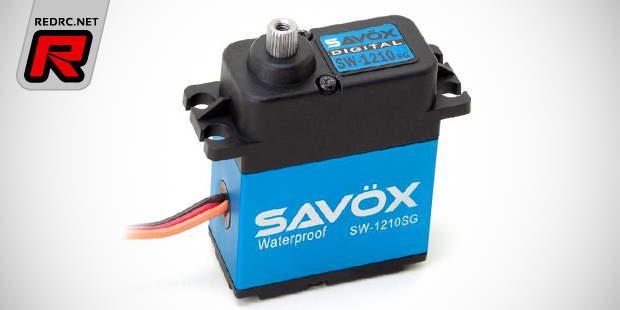 Savöx Germany introduce the waterproof SW-1210SG standard size servo. Actually being slightly taller than what is considered "standard size" the 42mm high servo offers 20kg-cm of torque and a speed of 0.15s at 6.0V input. It features metal gears and a coreless motor making it ideal for all heavy duty applications such as monster trucks and generally all cars where torque is needed over speed and the slightly taller case is not an issue.
Source: Savöx [savox.de]
Wednesday, November 20, 2013
Savöx introduce two new waterproof standard-size servos in the form of the SW-0230MG and SW-1210SG. Starting with the SW-0230MG (0.13s/8.0kg-cm) the high-voltage compatible item sports an all-plastic case, a single ball bearing and full metal gears. It is ideal for both steering and throttle/brake duties on 1/8th and 1/10th applications and comes with a fully waterproof case. Also new is the SW-1210SG (0.15s/20kg-cm) standard voltage servo. Coming in a fully waterproof aluminium-plastic case and sporting steel gears the duel ball raced servo is ideally suited for 1/8th all many large scale applications.
Click here to view the other new servo
Thursday, February 7, 2013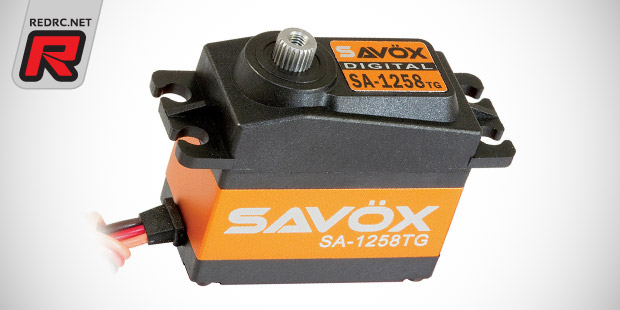 Savöx introduce several new servos in the form of the SA-1258TG, SA-0220MG and SA-0320 servo. Starting with the SA-1258TG (0.08s/12.0kg-cm), the servo features a reduced height of 37.2mm, comes with dual ball bearings and titanium and aluminium gear set. Originally designed for aircraft applications the servo will also do well in many 1/10th on-road and off-road applications. The SV-0220MG (0.13s/8kg-cm) and SV-0320 (0.13s/6kg-cm) are standard size servos with the 0220MG sporting a metal gear set while the 0320 comes with plastic gears. Both are ideally suited to upgrade steering and throttle servos of RTR cars and the like and are usable with 6.0V to 7.4V input.
Click here to view the other new servos
Wednesday, December 19, 2012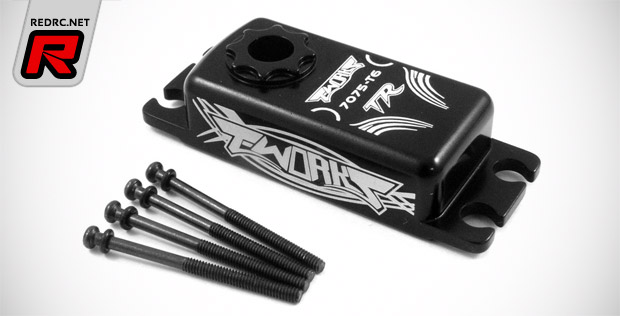 New from T-Work's are these aluminium servo top cases for the Hi Volt line of Savox servos.  Built specifically for the SC-1267MG and SC-1268MG they are made from high grade 7075-T6 aluminium with dual brass bushings for both gear pins providing the best possible fit and heat dissipation properties plus the extra strength will ensure racers will never again break a servo ear during a race. To solve the problem of Savox servo ears being positioned differently to Sanwa or Futaba, T-Work's have also released a second type of the Alum Top Cap with the sole difference being the servo ears are placed in a similar position to Sanwa or Futaba servos allowing drivers to maintain the same steering exponential when running between Savox or other similar Sanwa/Futaba servos.
Monday, May 7, 2012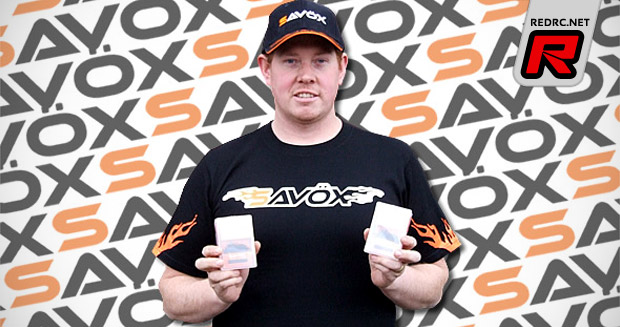 After choosing Pro-Line tyres and Byron fuel, Simon Willets completed his selection of CML distributed products by opting for the hugely popular range of Savox servos for his factory Mugen buggy. Simon will be using the SC1267 and SC1268 metal geared LiPo friendly units for his assault on 2012 National and International events.
Source: CML [cmldistribution.co.uk]
Wednesday, March 14, 2012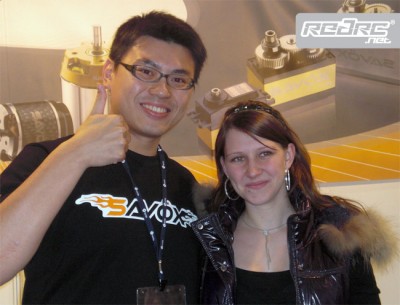 Fast lady racer Sabrina Lechner has inked a deal with Asian servo manufacturer Savox to use their products in her car for next year. The World Championship quarter finalist has been testing the products since the event in Lostallo and has been happy with the results and will now use them in her cars for 2010 as she plans to attend the European 1/8th and 1/10th scale Championships later this year. Savox joins Sabrina's other sponsors Serpent, Max Power, IDM tires and MLC fuel.
Source: Savox [savoxtech.com.tw]
Wednesday, February 10, 2010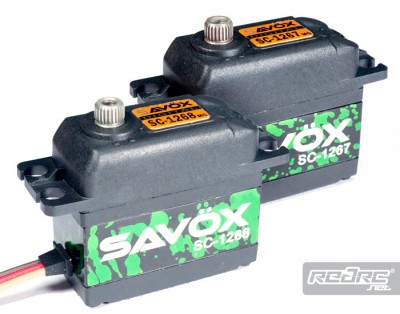 New for 2010 from Savox come two new releases predominately aimed at the nitro car racer who is racing over a prolonged duration. The demands put on throttle and steering servos when mounted in nitro vehicles, can create motor heat build up when used over a prolonged period. This heat build up can on occasions cause servo problems. With these applications in mind, Savox have reduced the motor RPM a little and improved torque within their new SC1267 and SC1268 servos to make them more suitable to longer sustained usage.
Source: CML [cmldistribution.co.uk]
Monday, January 25, 2010