Team SR introduce new weighted front bumpers for the Team Associated B4 and the TLR 22 platforms. Starting with the B4 variant, the front bumper is designed to replace the kit's moulded plate with a 21g heavy and nickel-plated piece in order to adjust the weight balance of B4, T4 and X-6 cars. The special surface not only looks the part but also eliminates corrosion to make the part looking like new for a long time. The TLR 22 bumper is zinc-plates and a direct fit on the 22, 22T and 22SCT. Both plates help to mount needed weight as low and as forward in the vehicle as possible.
Click here to view the other new part
Saturday, April 20, 2013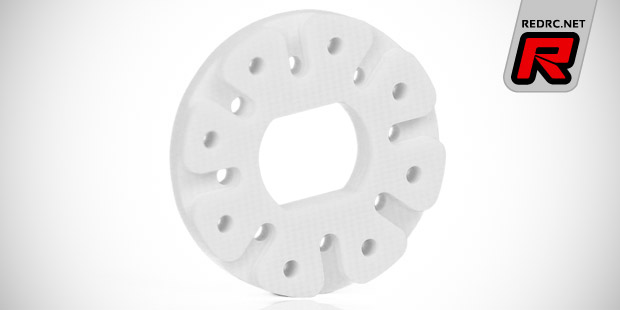 PSM introduce their VX3 brake discs for the TLR 8ight 3.0 buggy. The new design makes for improved brake action, no fading and a light weight. Precision machined in Germany the discs are cut from 3mm material, weight 4.0g each and come as pairs dyed in a bright white colour.
Source: PSM [psm-rc.com]
Sunday, April 14, 2013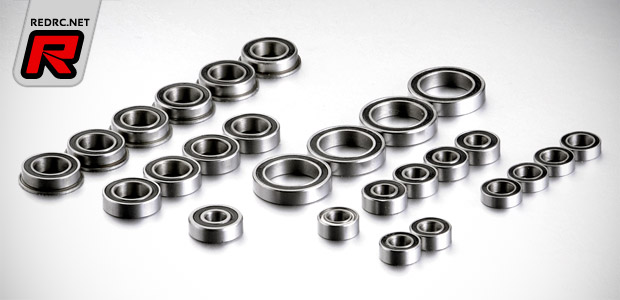 P-S-R have expanded their line of bearing sets with the release of this bearing set for the all new TLR 8ight 3.0 1/8th buggy. The 26 piece bearing set is made in Germany and benefits from maximum velocity, less friction, more durability, less maintenance and optimal value for money.
Source: Power-Save-Racing [power-save-racing.de]
Monday, April 8, 2013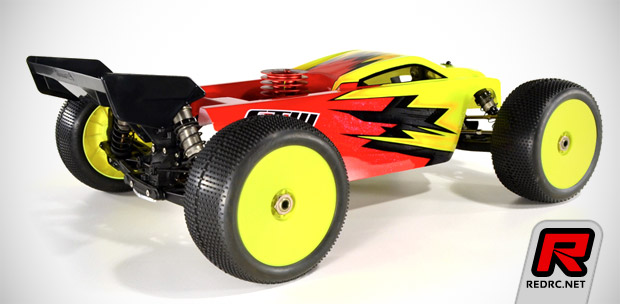 FTW have launched Phoenix, its new line of truggy bodies, with a fitment for Team Losi's 8ight-T 2.0. Phoenix is pure performance packaged in sinister chopped-top styling. Convention-defying style integrates an industry-standard downforce profile for the one-two punch of form and function that is standard-issue FTW. Formed from premium grade clear .040" polycarbonate sheet with clear protective outer film, it is supplied with window masks, grill/headlight decal sheet and a 4"x6" FTW logo decal sheet.
View more images of the Phoenix here
Tuesday, April 2, 2013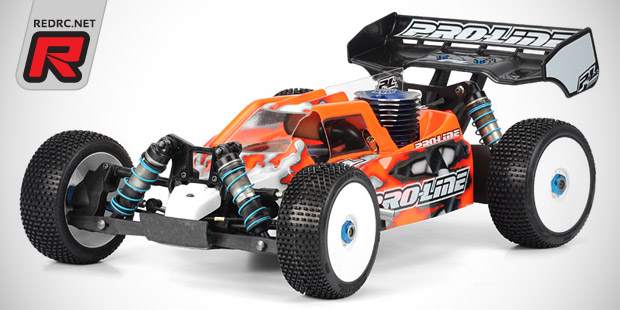 Available soon from Pro-Line Racing are several new or updated BullDog design body shells for popular 1/8th and 1/10th scale buggies and trucks. Completely new is the High Downforce BullDog line for the Team Associated RC8.2 and the Hot Bodies D812. The bodies are designed to increase high speed stability and also feature improved rear end downforce due to a spoiler design that guides more air towards the rear wing. Large roof air channels give the bodies a distinctive look. Other new or updated BullDog bodies are available for the TLR 8eight-E 2.0 buggy, the Team Associated B4.2 and T4.2 as well as the TLR 22. In addition to the 1/10th bodies Pro-Line also introduce the 7″ wide Stabilizer rear wing. The wing is designed to maximise rear downforce and comes in sets of two.
Click here to view the other new parts
Wednesday, March 20, 2013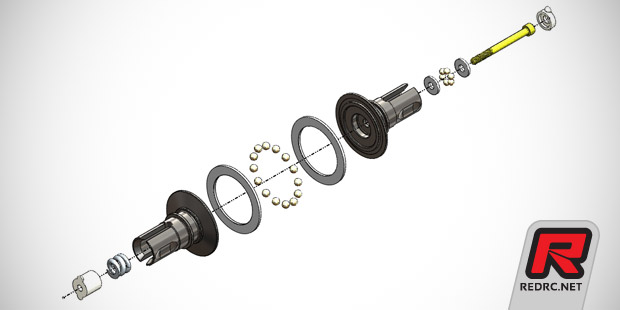 MIP introduce the Super Diff Kit for the TLR 22 platform. The set is designed for the use with all 22 based buggies and trucks and includes hardened alloy steel outdrives for greater durability, hardened and polished thrust washers, as well as high-quality diff rings for long lasting and super smooth differential action. Not included in the kit are the diff gear and the outer bearings.
Source: MIP [miponline.com]
Saturday, March 16, 2013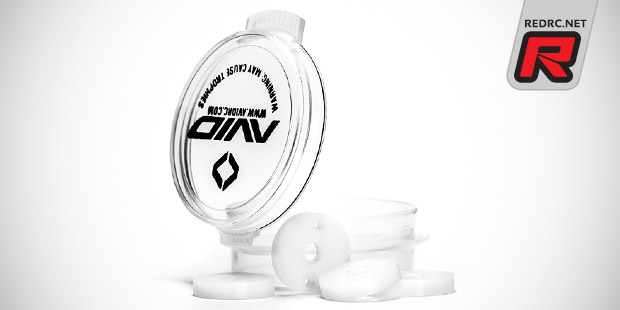 Avid extends their range of 12mm big bore shock absorber pistons by two flat-type 2-hole 1.5mm and 1.7mm variants. The precision machined pistons are useable with many of today's 12mm big bore shocks such as the ones from Team Associated, TLR and Kyosho. Machined to tight tolerances the pistons reduce performance decreasing blow-by and come supplied in sets of four in a handy container. To make the most out of the company's line of shock parts Avid also released a comprehensive piston table, a 1 page reference and setup help. The goal of the piston table is to provide recommendation on what pistons/oil to use as a standard setup, and then to dictate which pistons to use in order to change setup for grip, large jumps, and smooth or bumpy conditions. Download the printable PDF by clicking here.
Source: Avid [avidrc.com]
Wednesday, March 13, 2013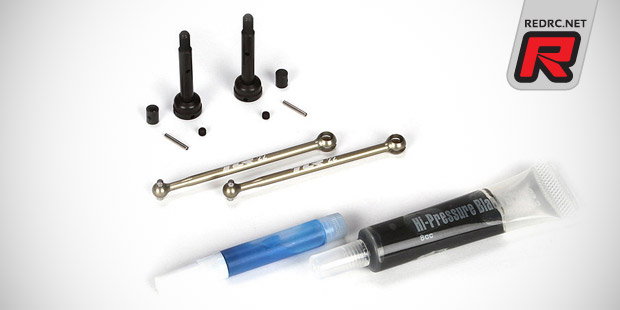 TLR introduce new option parts for the 22 line of vehicles. Newly available for the TLR 22 and 22T are aluminium CVA driveshafts that reduce weight in the most critical area of any vehicle, the driveline. Available are complete sets with the axles, couplers, pins, set screws, thread lock and black grease, or you can purchase just the CVA bones.
Click here to view another photo
Saturday, February 9, 2013