T.O.P. Racing have released an addition to their existing updated compact radio bag series. Suitable for the popular Futaba 4PK, the bag contains a pre cut foam insert for the transmitter and spare receiver while the outer shell is made from black padded material with red trim and a padded handle for easy transport.
Friday, May 10, 2013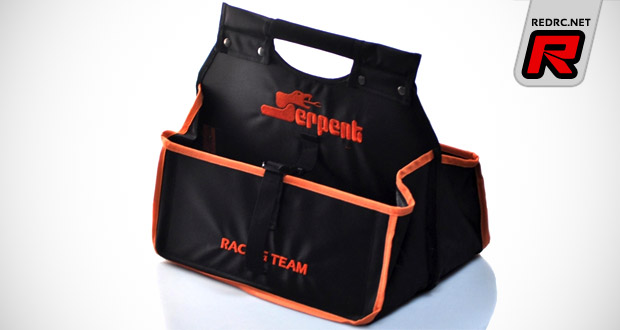 Serpent have released their own version of the popular pit-caddy. Produced in Serpent colors, with embroidered logos, there is lots of space for your tools, fuel, starter box, fuel bottle and gun, and whatever else you care to bring to the pitlane. Featuring a strong foam padded carrying handle and made from a strong nylon material, hard nylon inner plates give stability while strong belts hold it in shape. The whole unit folds together easily for simple transport.
Source: Serpent [serpent.com]
Friday, April 26, 2013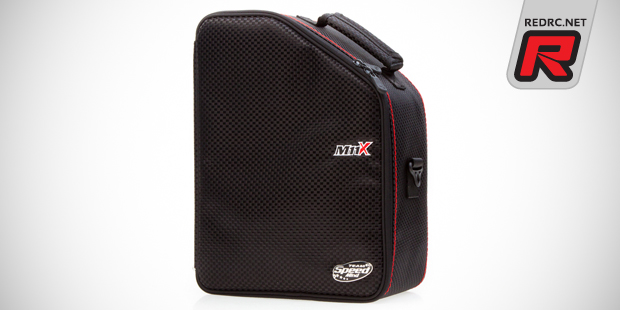 Speed Mind introduce five new 'V3.0′ transmitter bags for intermediate and competition level Airtronics/Sanwa and Futaba radios. They are made using a special fabric that resembles a carbon fibre surface and the bags sport protective inner foams that match with the transmitter's outlines. Several compartments make storing small parts and accessories easy. An inner pocket for the manual, outer handles and a stitched transmitter logo round up the package. Currently available are dedicated variants for the Airtronics/Sanwa M11X, M12 and MT-4, and the Futaba 4PK and 4PL.
Click here to view more photos
Wednesday, April 3, 2013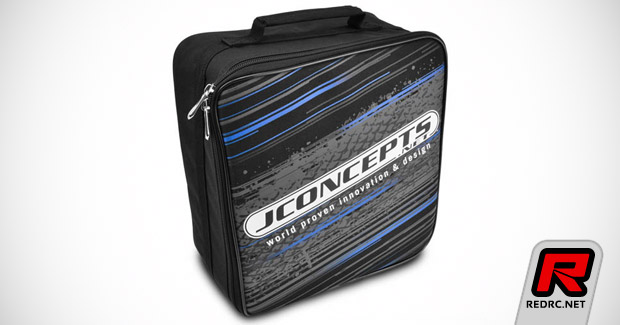 JConcepts introduces the radio bag designed with travel, cushion, ease of use and protection in mind. The lightweight design consists of a rugged outer bag which has a convenient and easy access zipper closure and inside has a Velcro closure pouch for additional easy access items. Inside, a high-density, form fitted foam, pre-cut for your radio of choice cushions all sides of your pricey possession while a lower stage foam insert cushions the bottom. The bag is travel friendly and sized to fit inside most luggage or racing carrier bags. JConcepts Striker logo and graphic imagery is printed on the outside for the most authentic look. Available for the M11X, M12, 4PK, DX3R Pro and MT4.
View more images of the radio bag here
Monday, March 25, 2013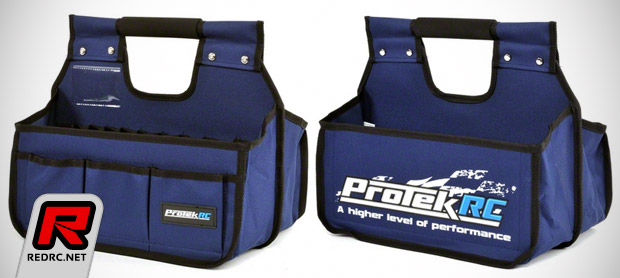 ProTek RC have released their new Pit Caddy which features two large sides with several convenient pockets for storing all of your tools and gear. Three four-inch outer pockets are perfect for housing glow igniters, temp guns, and glow-plug wrenches while ten smaller loops inside the Pit Caddy neatly hold your tuning screwdrivers and hand tools needed for on-the-fly adjustments. Finally, it has two drawstring pockets for securing your fuel bottles so that they won't accidentally tip over during transport.
Source: ProTek RC [amainhobbies.com]
Thursday, March 21, 2013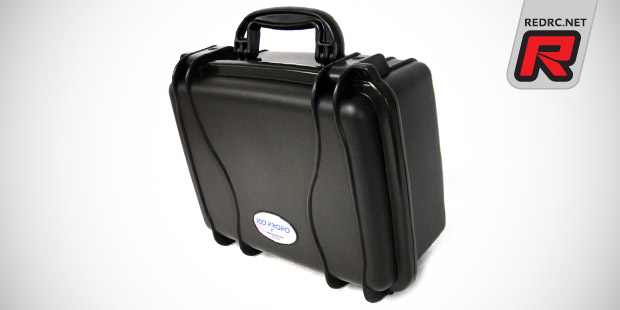 KO Propo America introduce a dedicated carrying case for the EX-1 KIY transmitter. Designed for right handed radios but also accepting left handed grip units it sports a pre-cut high quality foam insert, is air and watertight, dustproof and UV resistant. Made in the USA the case has a lifetime warranty, build-in padlock holes and it sports dimensions of 34.8×30.8×17.5cm.
Click here to view another picture
Friday, March 8, 2013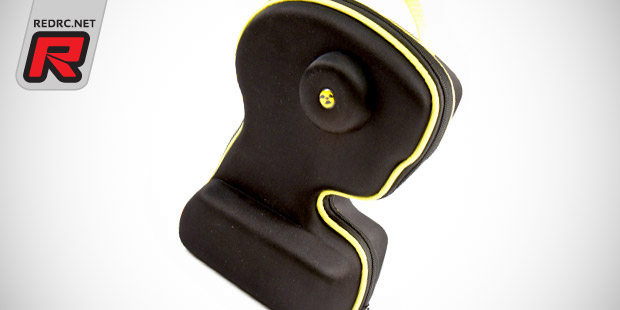 Atomik introduce two new transmitter bags for the Traxxas TQ and TQi hand held radios. Both sport a bold sleek look and are moulded from durable black colour EVA with yellow accent piping. Specially designed for each of the transmitters the bags make your your transmitter is kept clean and damage free during transportation and storage.
Click here to view the other new bag
Monday, February 25, 2013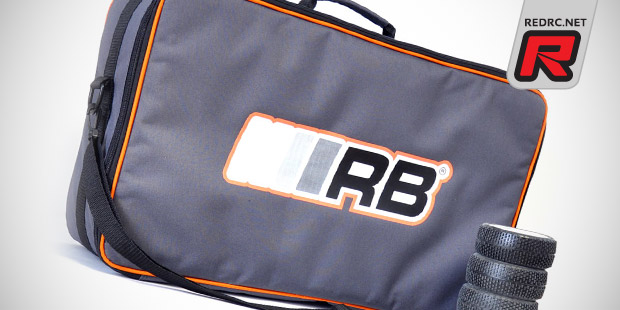 RB Products introduce two new goods to make your life easier. First up is the RB Big Bag, a storage bag that holds up to 30 pairs of 1/8th buggy tires. Robust and stylish the storage and transportation bag has an internal briefcase and and additional handle. It is also ideal to store other stuff like your RC-Car, charger, power supply, batteries, and more. The second new part is the RB tire holder, a plastic poll that comes in pairs and holds up to four 1/8th buggy tires for easy bundling and storage of your precious wheels.
Click here to view the other new part
Tuesday, February 12, 2013