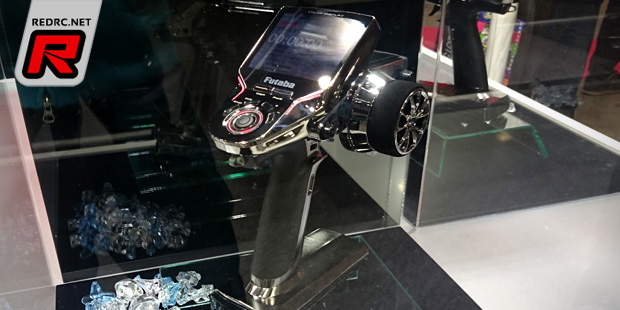 As for the miscellaneous bits and pieces, Futaba have the forthcoming 4PXR 2.4GHz pistol grip radio on show. The top of the foodchain transmitter is meant to be again faster than the already swift 4PX that was introduced not long ago. The R's case features what appears to be a dark chrome coating although we are unsure if that's just a gizmo for the show, as we doubt a chrome transmitter case will make you many friends on the rostrum. Features aren't available yet nor is a release date but, like previously mentioned, we will keep you posted on any news.
Friday, September 25, 2015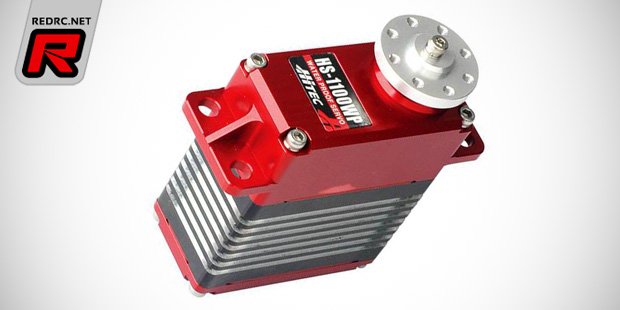 Coming from Hitec and targeting large scale applications is the new HS-1100WP ultra high-performance digital servo. The heavy-duty item measures 64 x 33 x 73mm and it features durable steel gears, robust EMI-shielded cases and an IP-67 rated code for maximum underwater protection. Other features include a non-programmable, industrial-standard circuitry, 5-pole brushed motor and 14.8V high-voltage compatibility for up to 110kg-cm of torque at a speed of up to 0.19s/60°.
Source: Hitec [hitecrcd.com]
Monday, August 24, 2015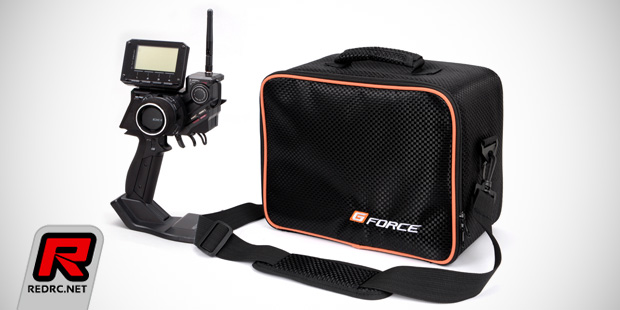 Japanese company GForce have introduced several transmitter bags with tailor-made inserts for a range of intermediate and high-end transmitters. The bags offer a carbon fibre look, orange welting, an adjustable shoulder strap and a stitched GForce logo while the inner foam takes the transmitter, receiver and transmitter batteries. The bag is available for the KO Propo EX1 KIY, Sanwa M12 and MT4, as well as the Futaba 4PLS.
Click here to view another photo
Friday, August 21, 2015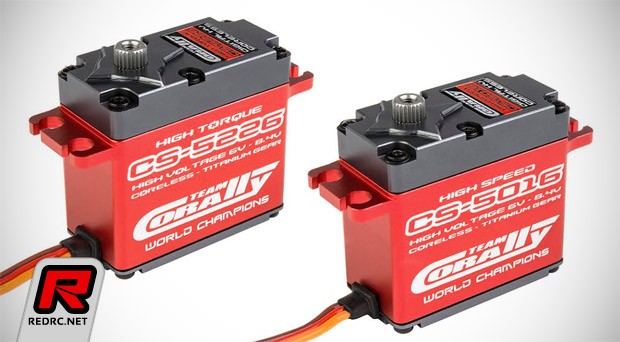 Team Corally have introduced two new servos, the CS-5016 and the CS-5026. Both servos feature digital high-voltage technology up to 8,4V with high-performance coreless motors. Water-resistant, super robust and exceptionally precise, they have been tested by their team drivers to ensure optimal performance and durability. The full CNC machined aluminium case guarantees cooling for the coreless motor and the electronics while the full set of ultra precise Titanium gears provide ultra smooth and slop free operation. The CS-5016 is built for high-speed applications with a speed of 0,05 sec/60° and 16.5 kg/cm torque, where as the CS-5026 is built for high-torque applications with a incredible speed of 0,07 sec/60° and 25,6 kg/cm torque.
View the full list of features here
Friday, August 7, 2015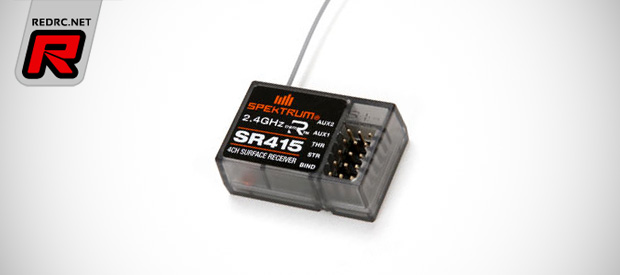 Coming in mid-August is Spektrum's latest sport receiver, the SR415 ideal for anyone wanting a robust 4-channel receiver that can handle the worst nature and the RF environment you can throw at it. It's built around frequency-agile DSMR technology that delivers superb range and response, especially in places where a lot of 2.4GHz systems are in use at once. This signal security is complemented by a fuel-proof case and a waterproof Reliakote coating that seals internal electronics from the elements and other corrosives like nitro methane and motor spray.
Click here to view the specifications
Monday, July 27, 2015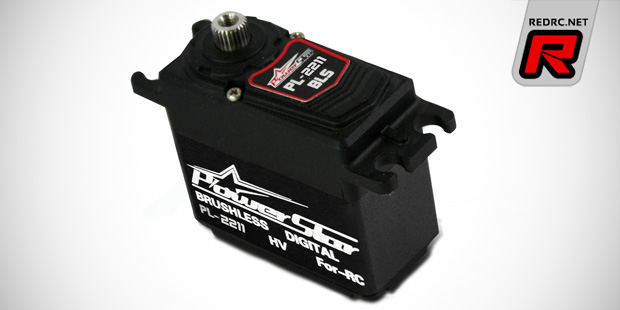 Power Star soon have a range of all-black servo available. The high-voltage compatible PL-2211 (0.094s/24kg-cm), PL-1610 (0.09s/18kg-cm), PL-1408 (0.078s/16kg-cm) as well as the standard voltage PL-1207 (0.074s/12kg-cm) low-profile servo feature plastic cases for a low weight while stainless steel and titanium gears allow for the usage in a wide range of applications from electric to nitro and on-road to off-road. An anti-shock system further adds to the robust design and the black wires make for a factory look.
Click here to view the other new servos
Saturday, July 25, 2015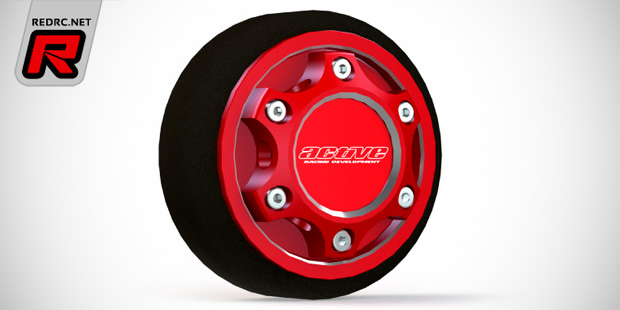 Active Hobby Products soon have an aluminium steering wheel for the Futaba T4PX radio available. Offering a closed multi-piece closed front design the wheel is available several colours including red, blue, black, silver and gun metal. Not included is a suitable foam ring but the original one will fit fine.
Click here to view the other colours available
Friday, July 24, 2015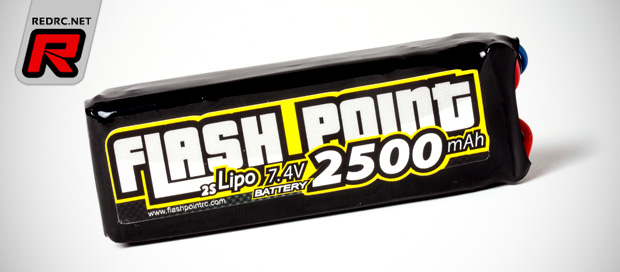 New from Flash Point R/C Racing Products is a 2S LiPo 7.4V 2500mAh battery pack. Made with the highest quality cells and using durable 20AWG silicone wire, the battery was designed not only as 1/10th and 1/8th scale nitro car receiver battery, but it can also be used to power most transmitters. The battery comes fibre wrapped, covered in black shrink wrap it is pre-wired with a universal plug and a balance lead for easy operation.
Source: Flash Point [flashpointrc.com]
Tuesday, July 21, 2015