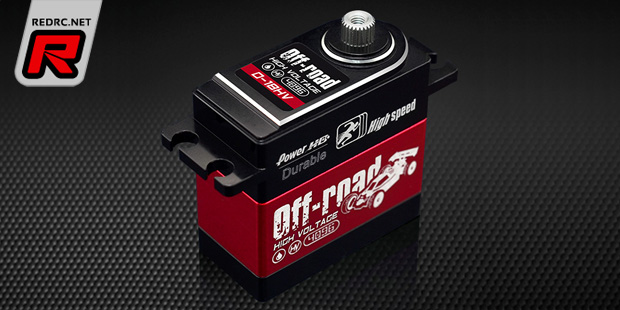 PowerHD have introduced the D-18HV high-voltage servo for 1/8th nitro off-road applications. Featuring a stury all-alloy case, titanium and aluminium gears as well as a coreless motor the servo weighs in at 70g while sporting a transit time of 0.08s and up to 18kg-cm of torque at 7.4V input. The servo is available separately and also as a convenient 2-piece pack.
View the specifications and another photo here
Wednesday, November 25, 2015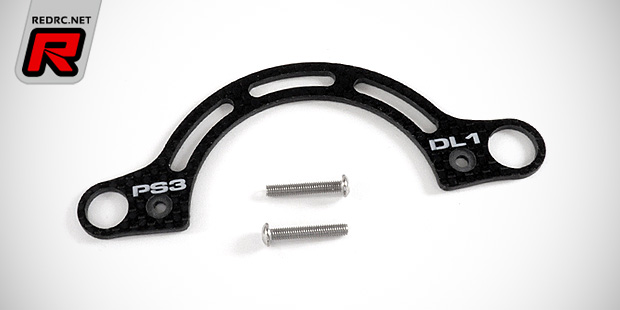 Coming from Imbue and made for the Futaba 4PX transmitter is the carbon fibre drop down brace. Designed to reinforce the drop down steering wheel assembly the plate helps to eliminate the creaking and rocking associated with the original part. Made from 2mm carbon fibre, the brace stiffens the drop down mounting wings, and spreads the tightening force of the screws across the entire face of the drop down. Along the brace the set includes two M3x18 stainless button head screws and the it works with with Futaba's 4PX and 4PX-R Models, with or without drop down installed.
Wednesday, November 18, 2015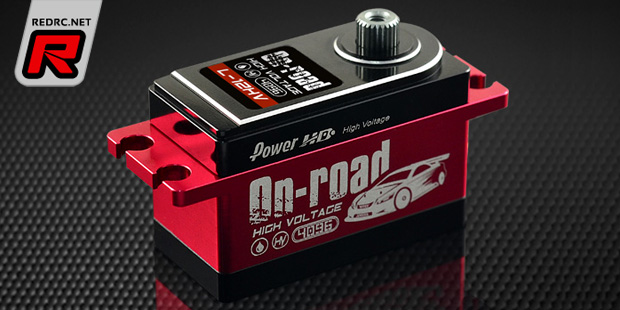 PowerHD have introduced their latest low-profile high voltage servo, the L-12HV. It makes use of a CNC-machined all-alloy case for improved durability, optimised heat dissipation and cool looks while the titanium and aluminium gears as well as the coreless motor make for high rigidity and performance. At 7.4V input the servo pulls up to 12kg-cm of torque at a speed of down to 0.06s and it comes with a short, on-road specific 80mm connection wire.
View the specifications and another photo here
Tuesday, November 3, 2015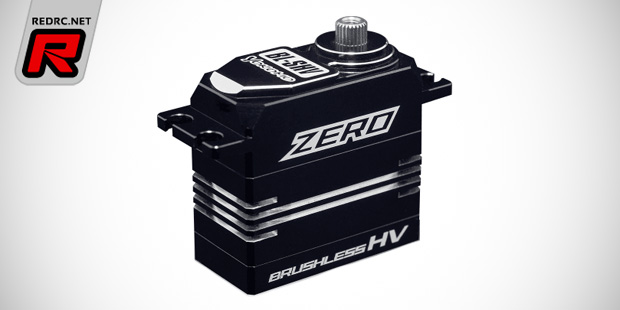 Coming soon from Yokomo is the all-new Zero HV brushless steering servo line. Developed for on-road, off-road and drift car use the standard size BL-SHV (0.07s/25.0kg-cm) and the low-profile BL-LHV (0.06s/15.0kg-cm) feature machined aluminium heat-sink cases and titanium gears for best possible durability while the brushless motors make for a high performance. Both servo utilise a standard Futaba servo arm spline, they feature etched graphics and will become available in November.
Friday, October 30, 2015
KO Propo America have introduced the RSx2 Power HC limited edition servos. Coming as signature limited red version with red anodised centre case and Jared Tebo's signature and also as limited blue version the servos offer the same specifications as the standard Power HC with up 31.6kg-cm of torque and 0.11s transit time at 7.4V input.
Friday, October 30, 2015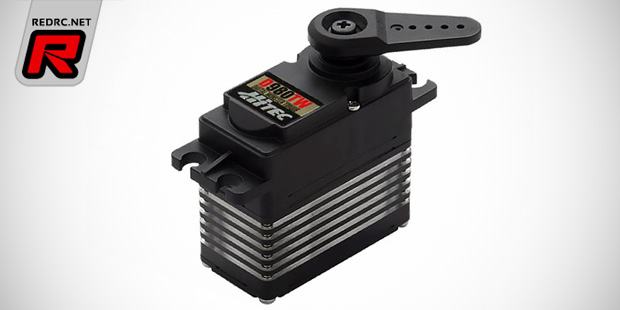 New from Hitec come the D-series 32-bit high-performance digital servos for a range of 1/8th and 1/10th scale applications. Combining high-resolution and ultra-response technology with a 32-bit MCU and 12-bit ADC for programmability and flexibility, these servos are meant to deliver significantly smoother movement. The speedy, powerful line operates on a wide 4.8 to 8.4 voltage range, allowing use with any common battery chemistry without the need for adapters or regulators. The dual ball-raced coreless motor servos come in several specifications, as are the titanium gear D-980TW (0.14s/44kg-cm), D-950TW (0.14s/35kg-cm), D-945TW (0.10s/23kg-cm), and D-940TW (0.06s/16.5kg-cm). Also available are the metal geared D-645MW (0.17s/13kg-cm) and the D-625MW (0.13s/10kg-cm). All sport industry standard dimensions with the 9-series servo featuring a heatsink middle case while the 6-series servo sporting a plain mid section.
Tuesday, October 6, 2015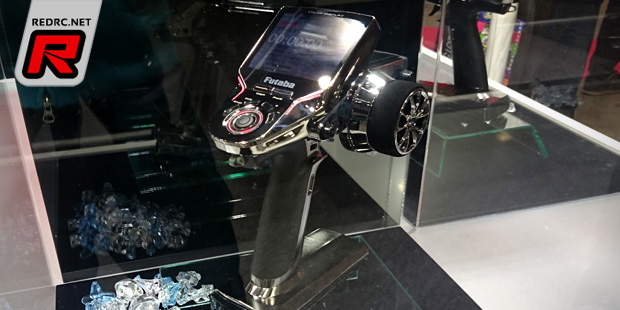 As for the miscellaneous bits and pieces, Futaba have the forthcoming 4PXR 2.4GHz pistol grip radio on show. The top of the foodchain transmitter is meant to be again faster than the already swift 4PX that was introduced not long ago. The R's case features what appears to be a dark chrome coating although we are unsure if that's just a gizmo for the show, as we doubt a chrome transmitter case will make you many friends on the rostrum. Features aren't available yet nor is a release date but, like previously mentioned, we will keep you posted on any news.
Friday, September 25, 2015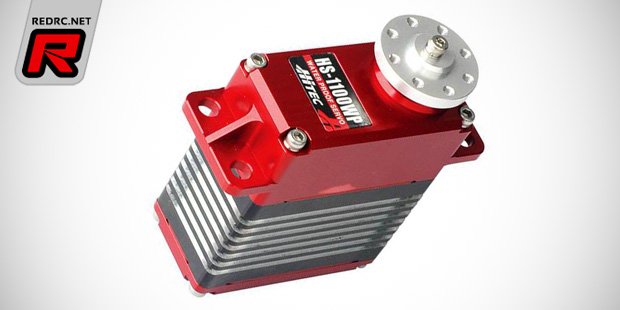 Coming from Hitec and targeting large scale applications is the new HS-1100WP ultra high-performance digital servo. The heavy-duty item measures 64 x 33 x 73mm and it features durable steel gears, robust EMI-shielded cases and an IP-67 rated code for maximum underwater protection. Other features include a non-programmable, industrial-standard circuitry, 5-pole brushed motor and 14.8V high-voltage compatibility for up to 110kg-cm of torque at a speed of up to 0.19s/60°.
Source: Hitec [hitecrcd.com]
Monday, August 24, 2015