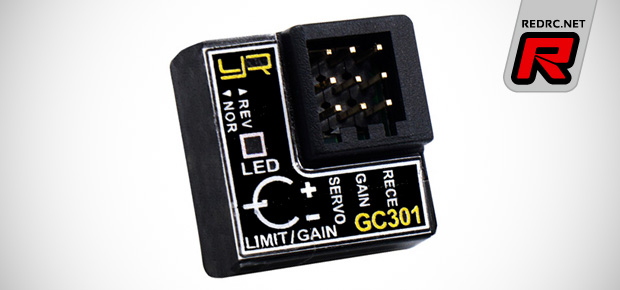 Yeah Racing introduce their GC301 gyro for the use with drift cars. The compact device measures 21x21x11mm, it weighs 3.6g and connects between the receiver and the steering servo. The adjustable heading hold function keeps the car stable during cornering but it maintains full manoeuvrability and car control. The amount of gain can be adjusted using the third channel on the transmitter or by using the gyro's potentiometer. The device is usable for other on-road and off-road applications also but when used in a race event you need to check for legality.
Source: Yeah Racing [yeahracing.com]
Thursday, November 20, 2014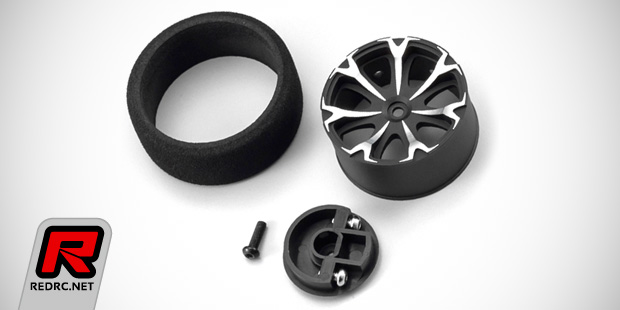 Coming from KO Propo and made for the EX-1 KIY is the aluminium steering wheel. The CNC-machined and matte black anodised part sports silver machined details and it comes including an adapter plate and a foam grip.
Source: KO Propo [kopropo.co.jp]
Monday, November 17, 2014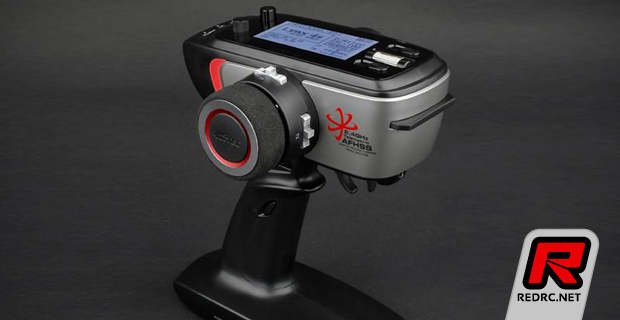 Seen for the first time at this year's ROAR Gas Offroad Nationals Hitec now have the Lynx 4S pistol grip high-end radio system available. Designed from the ground up for the avid racer yet versatile and economical enough for the everyday driver, the radio offers a convenient micro SD card slot for storage expansion of the radio's already vast 30-model memory to an additional 30 models while also archiving music and warning sound files. Ergonomically designed with adjustable wheel and trigger positioning, the transmitter also boasts exceptional 4096 resolution, Hitec's High Response System and bi-directional telemetry capabilities.
Click here to view the features and more photos
Wednesday, November 12, 2014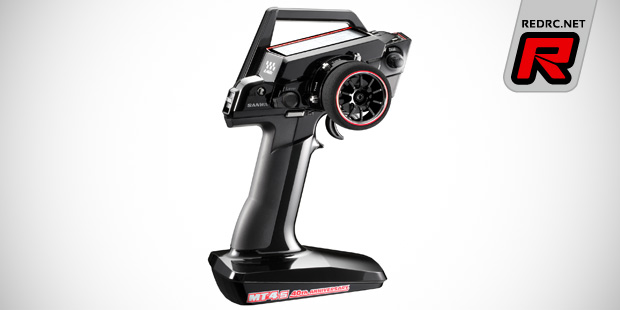 Following the 40th Anniversary limited edition M12 radio Sanwa soon also have the smaller MT-4S available in a special edition. Much like the M12 Anniversary edition the intermediate level MT-4S will sport a special piano lacquer design, an aluminium steering wheel as well as a set of 2.4GHz receivers including one RX-471 Dual-ID and one RX-472. The radio's features are unchanged from the standard MT-4S and include fast F.H.S.S-4 transmitting, telemetry, and compatibility to older-spec FH2 and FH3 receivers.
Source: Sanwa [sanwa-denshi.co.jp]
Wednesday, November 12, 2014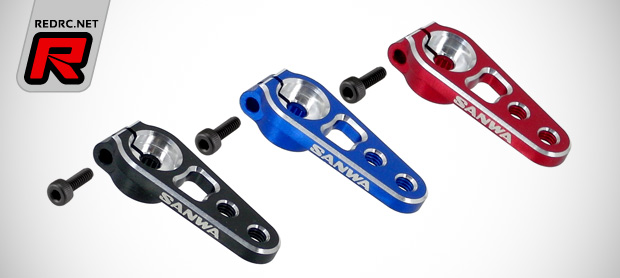 German Sanwa distributors LRP introduce 23T aluminium Servo arms in three different colours. Coming in anodised black, blue and red the arms offer improved rigidity and precision over standard plastic arms, they feature two threaded ball stud mounting holes and a clamping design to securely fit them to the output gear.
Source: LRP [lrp.cc]
Wednesday, November 12, 2014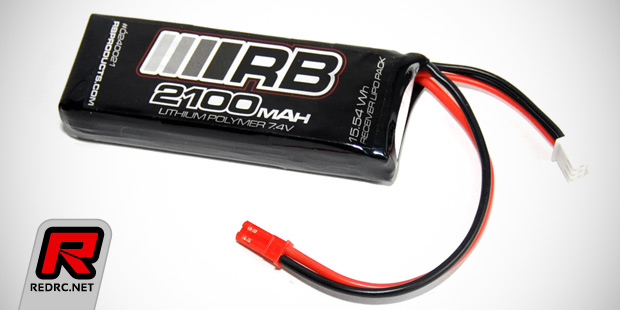 From RB come two new LiPo receiver battery packs for the use with nitro on-road and off-road vehicles. Available in two specifications as straight-type 2100mAh and hump-style 1500mAh variant the packs are light of weight with 86g for the straight and 55g for the hump pack, yet powerful enough for hour long mains. Both come pre-wired with red BEC-type plugs and XH balancer ports.
Click here to view the hump-type pack
Thursday, November 6, 2014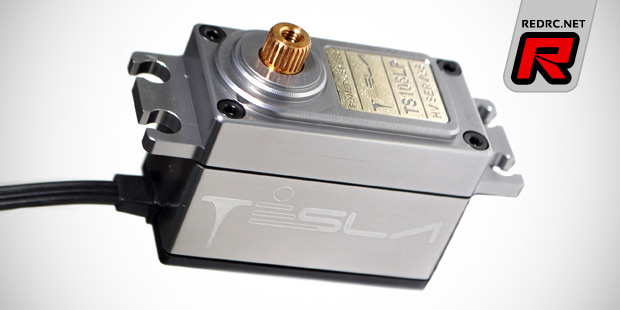 Italian company Capricorn introduce their Tesla HV low-profile servo. Ideally used in electric touring cars the servo is also robust enough for 1/8th on-road applications. Featuring an aluminium upper case and middle section the high-voltage compatible servo offers up to 14.5kg-cm of torque at a speed of 0.07s. The all-metal gear servo is usable from 6.0V input on and available with a 100mm or 170mm receiver connection wire.
Source: Capricorn [capricornrc.com]
Wednesday, October 22, 2014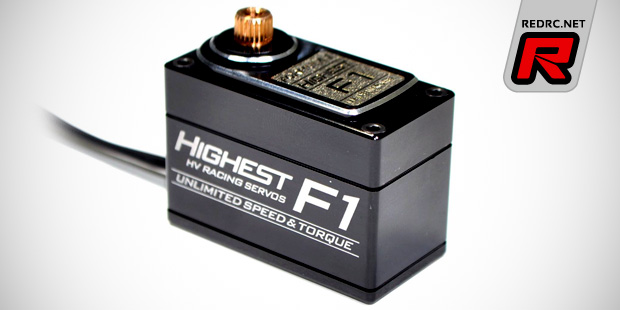 Highest RC introduce a servo specially designed for the use in formula chassis kits. The low-profile servo features an aluminium case with plastic lower bottom part and it comes without the standard mounting lashes as these are normally cut away in many formula chassis to allow for an upright mounting position. The high-voltage compatible servo is usable from 4.8V input on and offers up to 0.06s of transit time with a torque as high as 8.3kg-cm. A coreless motor makes for efficient operation and the servo is compatible with Sanwa's SSR mode.
Click here to view a photo of the installed servo
Wednesday, October 15, 2014