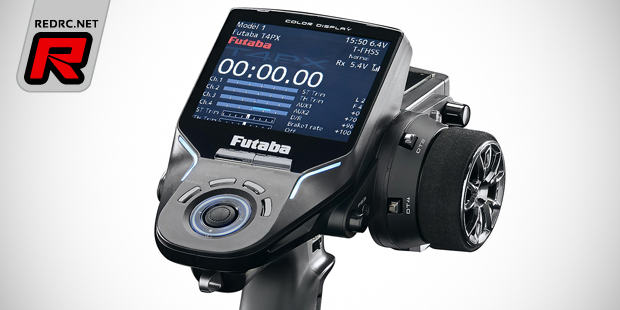 Following our initial feature about Futaba's new 4PX some weeks ago the Japanese company now have more information and especially images about their latest flagship radio system available. Compared to the 4PKS-R the transmitter is 30 percent faster and around 15g lighter for ultimate response and comfort. A full-color TFT display with intuitive menus makes operation hassle-free and the synthesised voice for telemetry data option allows drivers to hear updates via the built-in speaker or headphones. An assignable button on the bottom lets users activate key features instantly by touching it with their body. Compatibility with T-FHSS, S-FHSS and FASST protocols gives drivers the freedom to use the 4PX with their favourite Futaba 2.4GHz receivers. Durable, long-lasting potentiometers result in improved, precise calibration and a micro memory card port allows to update the software and transfer models from one 4PX to another.
Click here to view the features and more photos
Thursday, July 31, 2014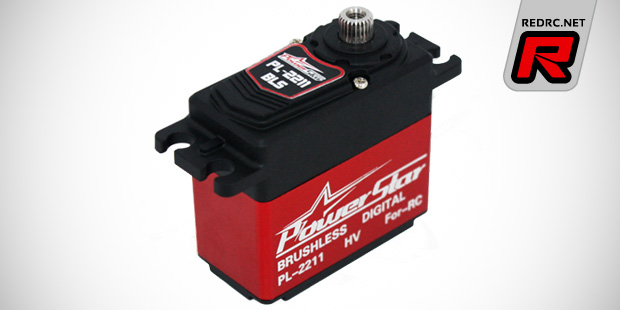 Power Star introduce three new high performance digital servos for high voltage applications. The PL-2211 (0.11s/22kg-cm), the PL-1610 (0.10s/16kg-cm) and the PL-1408 (0.083s/14kg-cm) all feature middle heatsink cases with upper and lower composite cases, mixed stainless steel and titanium gears as well as brushless motors. The HV-compatible standard size offerings work from 7.4V on and are usable with up to 8.4V input for even faster transit times and increased torque. All three are available in different colour variants including red, orange, light blue and blue.
Click here to view the other new servos
Thursday, July 24, 2014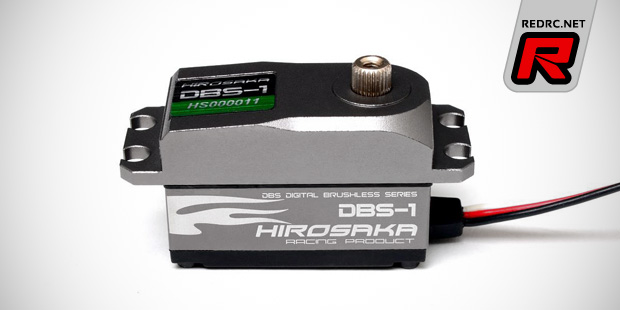 Hirosaka RP have five new high-performance servos with brushless and coreless motors available. Starting with the two brushless servos, the DBS-1  (0.08s/10.6kg-cm) low-profile and DBS-2 (0.09s/22.5kg-cm) standard-size servo are usable with 6.0V to 7.4V input and they are build using an aluminium middle heatsink and upper aluminium case for maximise durability and improves heat dissipation. The servos are usable in a wide range of applications.
Click here to continue reading
Monday, July 14, 2014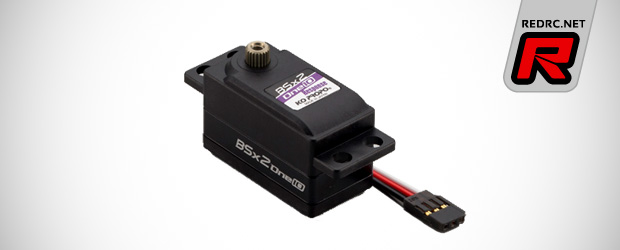 KO Propo have two new low-profile servos available in the form of the BSx2 one10 Response (0.08s/13.3kg-cm) and the BSx2 one10 Power (0.10s/17.8kg.cm). Both are designed for 1/10th electric or nitro applications, they feature brushless motors and special aluminium gears with the Response being equipped with a plastic 1st gear. The servos are programmable via PC for further fine tuning and are usable with 6V to 7.4V input.
Click here to the other new servo
Friday, July 4, 2014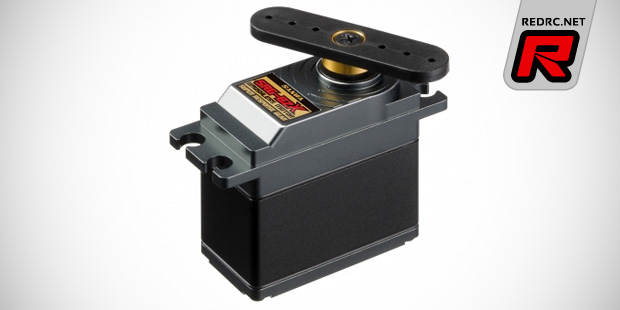 German Sanwa distributors LRP introduce the Sanwa SRG-BZX and SRG-BZX Type-R servos. Both digital servos offer a brushless motor, metal gears and a speed of up to 0.09s with a torque of 15kg-cm at 7.4V input. While the BZX comes with a middle aluminium heatsink section and a plastic upper case the BZX Type-R is an all-alloy type with upper aluminium case for even more durability in demanding applications such as 1/8th nitro buggies and trucks.
Click here to view the standard SRG-BZX servo
Friday, June 27, 2014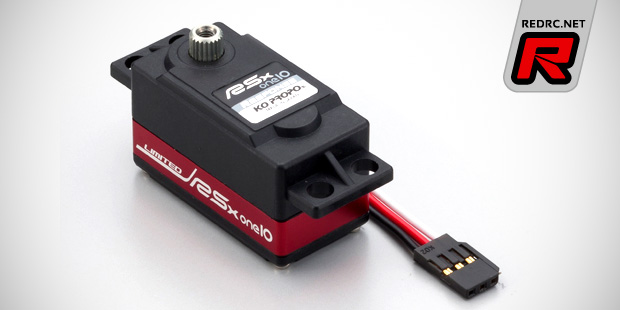 KO Propo's RSx one10 Response low-profile servo is now also available in three different colour variants. Offering 0.07s of transit time and a torque of 9.0kg-cm at 7.4V input the servo offers the same specifications as the standard servo but your choice of a red, purple of blue middle heatsink section makes it now even easier to colour match the chassis and accessories. Other features include a coreless motor and gold-plated connector contacts.
Click here to view the colour variants
Thursday, June 26, 2014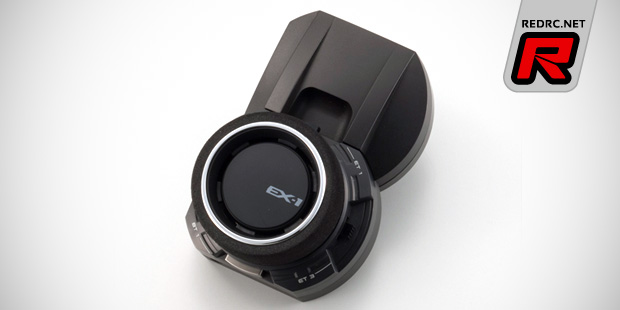 KO Propo have new optional parts for the EX-1 KIY available in the form of a redesigned drop down steering wheel module and a limited edition blue aluminium screw set. Starting with the drop down wheel, it is understood that the module is of a reduced weight and its updated design allows to reduce the distance between the 3D extension module and the throttle trigger for an overall more compact feel. Also new is a blue colour aluminium screw set that contains all parts to swap the standard black screws for ones with more visual impact.
Click here to view more photos
Thursday, June 26, 2014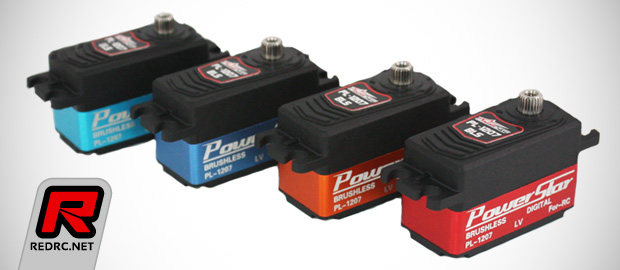 The Powerstar PL-1207 low-profile servo is now also available in a plastic case variant with different colour middle heatsink sections. Offering a torque of up to 12kg-cm and a speed of up to 0.074s at 6V input, the brushless servo with mixed stainless steel and titanium gears is good for the use in 1/10th on-road and off-road vehicles alike. It weights in at 45g and is available in four different colour variants, red, orange, blue and light blue, to match with the colour scheme of your car.
Source: Powerstar [powerstar-racing.com]
Wednesday, June 25, 2014