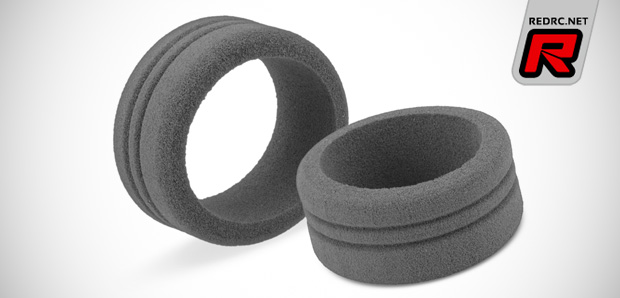 New from JConcepts comes the Dirt-Tech steering wheel foam grip. The durable, gray coloured material made famous as tyre inserts has now reached the all important steering wheel for radios. Specifically designed for the Sanwa/Airtronics M12, the Dirt-Tech steering grip has a convenient size which allows for use on multiple radios including Futaba, KO and Spektrum. The outer diameter has a neutral size which gives drivers great control regardless of hand gripping size. Justified toward the outside section, revolved cuts identify the wheel as being Dirt-Tech but also provide an additional feel. Orientate the grip in the opposite direction to place the revolved cuts just under the finger tips.
Click here to view another photo
Tuesday, April 14, 2015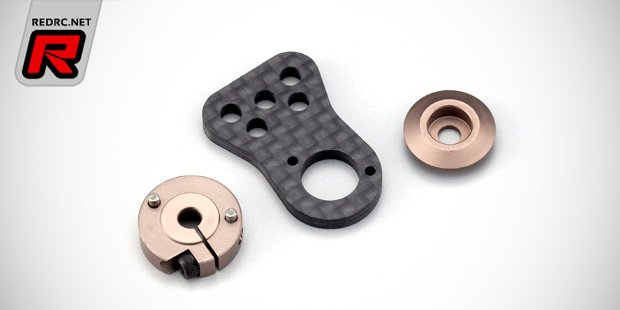 KO Propo America introduce the new carbon fibre servo horn for 1/12th scale cars and an all-black servo lead. Starting with the servo horn, made for 1/12th scale cars the 3-piece part made from carbon fibre and gun metal anodized aluminium offers higher rigidity and a more direct feeling than a conventional servo saver. The carbon lever sports five mounting points for the steering linkages and the assembly fits all servos with KO Propo compatible output gear spline. Also new is a black servo lead with gold connector for those who are after that cool all-black wire setup in their cars.
Click here to view more photos
Friday, April 10, 2015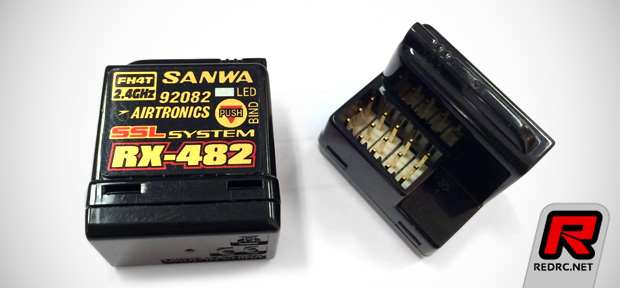 Sanwa soon have two new 2.4GHz receivers available that are of a new build-in antenna design. Doing away with the hassle associated with antenna routing or having the precious wire ripped off of the case during a run the RX-481 standard and RX-482 S.S.L. receiver are of a pretty unique design with a slightly smaller footprint than a RX-472 but a taller case that includes the build-in antenna. Both receivers will be compatible with the Sanwa M12, MT4S, MT-4 and Exzes-Z and they should be available soon. We bring you more information on the full specifications and features as soon as they become available.
Click here to view another photo
Friday, March 27, 2015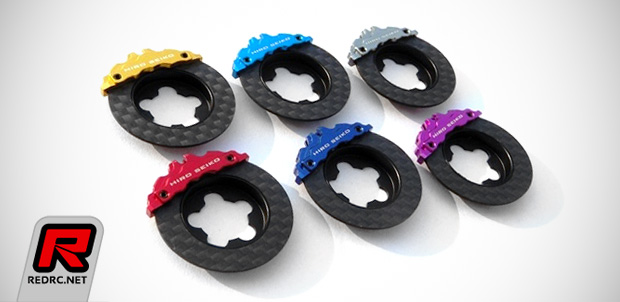 Hiro Seiko have new accessories for their aluminium steering wheels available in the form of carbon fibre brake discs. Coming in the six different colours of red, gold, titanium, Tamiya and Yokomo blue as well as purple the gadgets are made of carbon fibre discs, coloured callipers and an adapter to fit to the steering wheel for a racy and more individual look.
Click here to view more photos
Thursday, March 19, 2015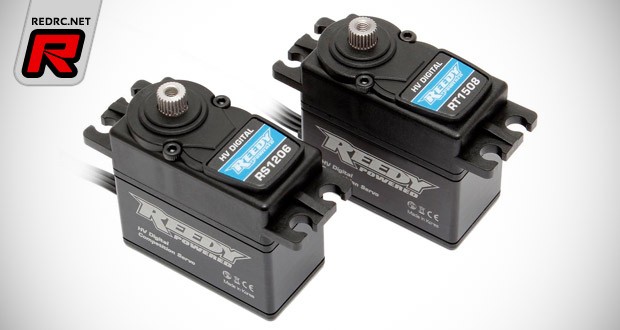 Reedy's HV Digital Competition Servos are race-proven and feature numerous enhancements including precision metal gears for added strength and smooth operation, and an advanced microprocessor that improves vehicle control and on-track performance. Its state-of-the-art aluminium mid case lowers operating temperatures for fade-free operation. High voltage compatibility means that LiPo RX batteries or increased ESC BEC output voltage can be used without fear of damaging sensitive internal components. Available in a choice of hi-torque (RT1508) or hi-speed (RT1206) models.
Thursday, February 12, 2015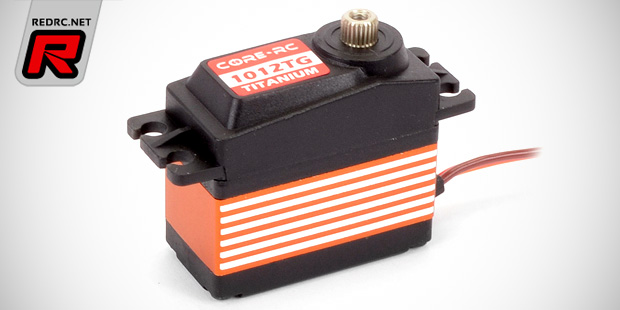 Schumacher introduces a range of new Core RC servos for 1/8th and 1/10th scale applications. First up is the 1012TG (0.12s/10kg-cm), a standard size servo with heavy duty titanium gears for improved durability even in somewhat harsher conditions. The standard voltage servo is usable for 1/8th and 1/10th applications.
Click here to continue reading
Thursday, February 12, 2015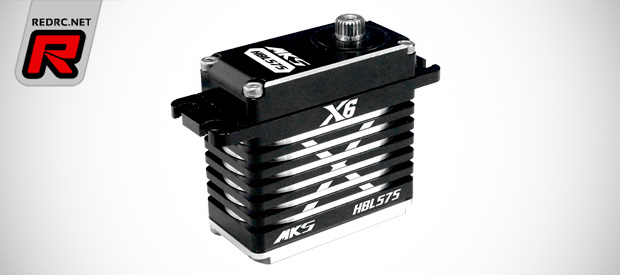 Asian company MKS, known for their range of airplane and helicopter specific servos, introduce the X6 HBL575 and HBL599 servos for RC car applications. The HBL575 (0.06s/42kg-cm) and HBL599 (0.09s/24kg-cm) both feature an all aluminium heatsink case, chrome-titanium gears, dual ball bearings and brushless motors. The standard size servos are usable in a voltage range of 6.0V up to 8.2V with their robust metal construction making them ideal especially for 1/8th on-road and off-road applications. Both servos should be available soon.
Click here to view the specifications
Tuesday, February 3, 2015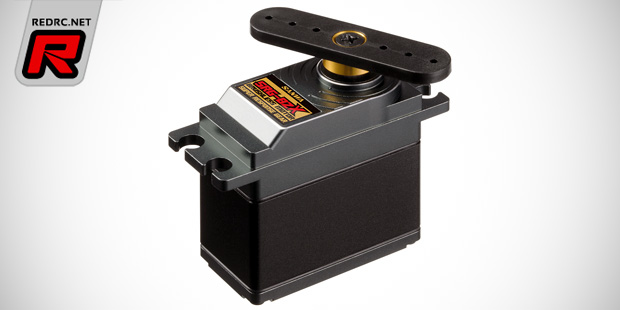 German Sanwa distributor LRP have released first information on the updated Sanwa SRG servo line and two new ERB servos. Starting with the SRG's, the SRG-BZX (0.06s/15kg.cm), the all-alloy case SRG-BZX Type-R (0.06s/15kg.cm), the SRG-BRS (0.05s/13kg-cm) and the SRG-BLS V2 (0.05s/7.6kg-cm) all build on the previous versions but they feature an updated case with detachable receiver wire for swift and easy servo swaps or receiver lead changes. As for the ERB range, coming soon is the ERB-861 (0.07s/23kg-cm) standard size and the ERB-871 (0.06s/9.4kg-cm) low-profile servo. Both feature powerful brushless motors, they are IPX4 waterproof, come with metal gears and the ERB-871 also sports an all-aluminium case for extra rigidity.
Click here to view more photos
Friday, January 30, 2015