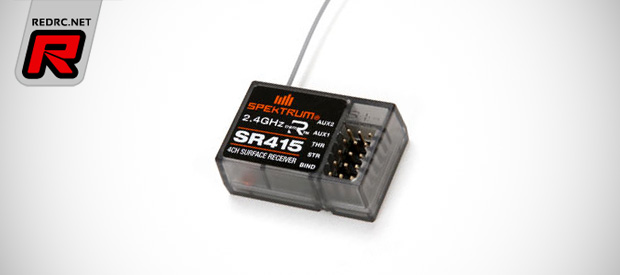 Coming in mid-August is Spektrum's latest sport receiver, the SR415 ideal for anyone wanting a robust 4-channel receiver that can handle the worst nature and the RF environment you can throw at it. It's built around frequency-agile DSMR technology that delivers superb range and response, especially in places where a lot of 2.4GHz systems are in use at once. This signal security is complemented by a fuel-proof case and a waterproof Reliakote coating that seals internal electronics from the elements and other corrosives like nitro methane and motor spray.
Click here to view the specifications
Monday, July 27, 2015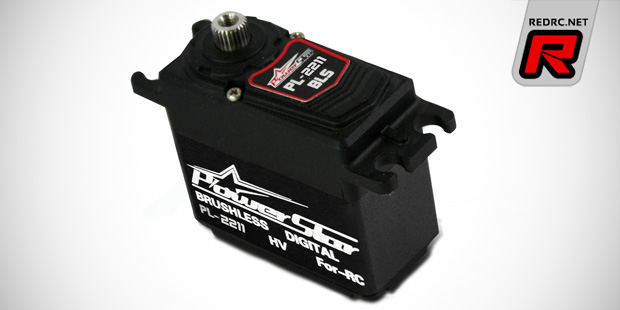 Power Star soon have a range of all-black servo available. The high-voltage compatible PL-2211 (0.094s/24kg-cm), PL-1610 (0.09s/18kg-cm), PL-1408 (0.078s/16kg-cm) as well as the standard voltage PL-1207 (0.074s/12kg-cm) low-profile servo feature plastic cases for a low weight while stainless steel and titanium gears allow for the usage in a wide range of applications from electric to nitro and on-road to off-road. An anti-shock system further adds to the robust design and the black wires make for a factory look.
Click here to view the other new servos
Saturday, July 25, 2015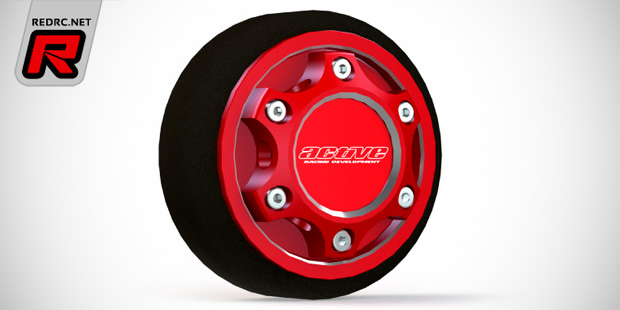 Active Hobby Products soon have an aluminium steering wheel for the Futaba T4PX radio available. Offering a closed multi-piece closed front design the wheel is available several colours including red, blue, black, silver and gun metal. Not included is a suitable foam ring but the original one will fit fine.
Click here to view the other colours available
Friday, July 24, 2015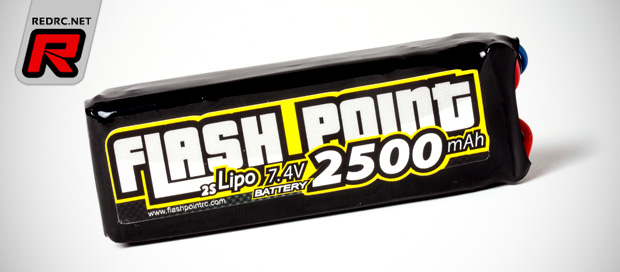 New from Flash Point R/C Racing Products is a 2S LiPo 7.4V 2500mAh battery pack. Made with the highest quality cells and using durable 20AWG silicone wire, the battery was designed not only as 1/10th and 1/8th scale nitro car receiver battery, but it can also be used to power most transmitters. The battery comes fibre wrapped, covered in black shrink wrap it is pre-wired with a universal plug and a balance lead for easy operation.
Source: Flash Point [flashpointrc.com]
Tuesday, July 21, 2015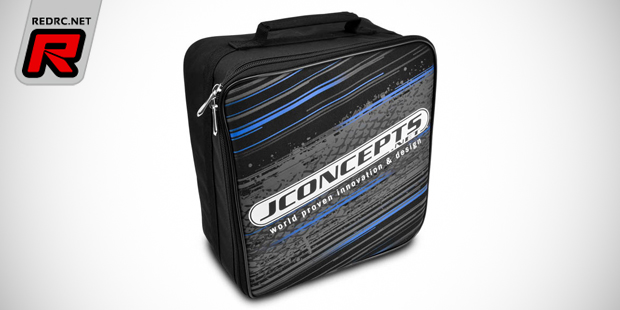 JConcept's radio bag is now also available in a variant tailor-made for the Futaba 4PX transmitter. Designed with travel, cushion, ease of use and protection in mind the lightweight design consists of a rugged outer bag which has a convenient and easy access zipper closure and inside it has a Velcro closure pouch for additional easy access items. Inside, pull and pluck foam pieces are arranged throughout the entire inner liner allowing racers to chose the size and shape of the item needing protection or organisation while a lower stage foam insert cushions the bottom. The bag is travel friendly and sized to fit inside most luggage or racing carrier bags. JConcepts' Striker logo and graphic imagery is printed on the outside to match with the remainder of JConcepts' transportation bags.
Click here to view more photos
Friday, July 3, 2015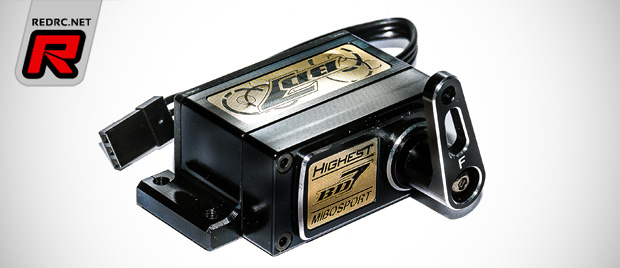 New from Yokomo Europe comes a direct mount steering servo for the Yokomo BD7 touring car. Made in cooperation with Highest the metal gear and Sanwa SSR mode compatible servo is a direct fit in the BD7 car and it does away with the need to use an additional servo mount as a lash incorporated into the middle case mounts directly to the chassis with no additional parts needed beside two screws. Included with the servo, that sports two engraved and gold colour plates, comes a genuine Yokomo servo horn and a titanium servo horn mounting screw.
Click here to view more photos
Wednesday, July 1, 2015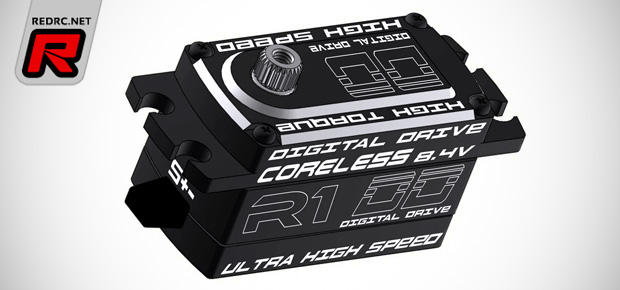 R1 Wurks are currently working on their new Digital Drive line of servos. First up will be a high-voltage compatible low profile offering that pulls up to 17.5kg-cm at a speed of 0.06s. The servo is usable from 4.8V to 8.4V input and features a coreless motor, enhanced servo centring technology and all CNC-machined metal gears as standard as well as a lightweight CNC-machined case. From factory the servo comes with all-black wiring in your choice of a standard or 80mm short length version.
Source: R1 Wurks [r1wurks.com]
Sunday, June 7, 2015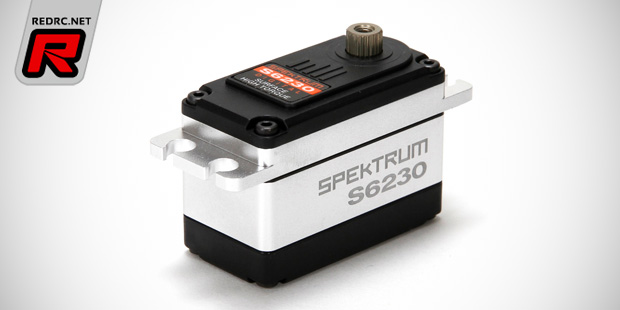 Coming soon from Spektrum is the S6200 range of servos for a variety of 1/8th and 1/10th scale applications. The S6230 (0.14s/22.4kg-cm) and S6240 (0.08s/15.0kg-cm) offer high-torque or high-speed performance in a more compact size for 1/10th scale crawlers or monster trucks where space is limited. The S6250 HV (0.09s/27.5kg-cm) and S6260 HV (0.06s/17.4kg-cm) are standard size servos for High-Voltage applications up to 8.4v, and the S6280 HV (0.10s/35.7kg-cm) and S6290 HV (0.07s/23.8kg-cm) feature all-metal case construction for the ultimate 1/8th scale performance. All servos sport removable wire leads that allow for custom lead length and ease of maintenance and all-metal servo mounting tabs to keep them in place through the most extreme conditions.
Click here to view the other new photos
Monday, June 1, 2015