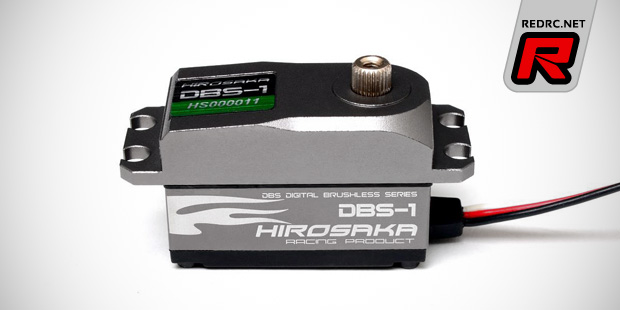 Hirosaka RP have five new high-performance servos with brushless and coreless motors available. Starting with the two brushless servos, the DBS-1  (0.08s/10.6kg-cm) low-profile and DBS-2 (0.09s/22.5kg-cm) standard-size servo are usable with 6.0V to 7.4V input and they are build using an aluminium middle heatsink and upper aluminium case for maximise durability and improves heat dissipation. The servos are usable in a wide range of applications.
Click here to continue reading
Monday, July 14, 2014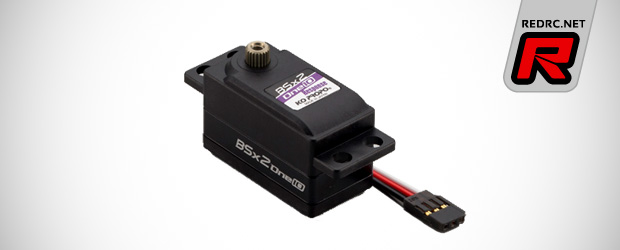 KO Propo have two new low-profile servos available in the form of the BSx2 one10 Response (0.08s/13.3kg-cm) and the BSx2 one10 Power (0.10s/17.8kg.cm). Both are designed for 1/10th electric or nitro applications, they feature brushless motors and special aluminium gears with the Response being equipped with a plastic 1st gear. The servos are programmable via PC for further fine tuning and are usable with 6V to 7.4V input.
Click here to the other new servo
Friday, July 4, 2014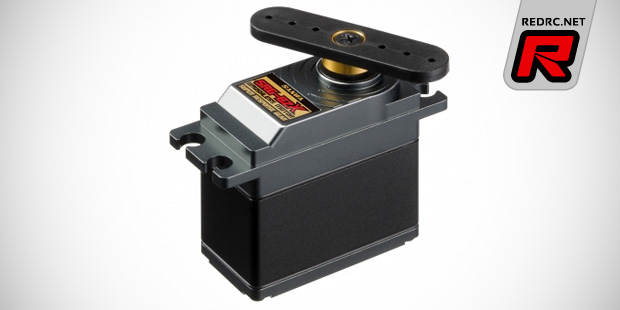 German Sanwa distributors LRP introduce the Sanwa SRG-BZX and SRG-BZX Type-R servos. Both digital servos offer a brushless motor, metal gears and a speed of up to 0.09s with a torque of 15kg-cm at 7.4V input. While the BZX comes with a middle aluminium heatsink section and a plastic upper case the BZX Type-R is an all-alloy type with upper aluminium case for even more durability in demanding applications such as 1/8th nitro buggies and trucks.
Click here to view the standard SRG-BZX servo
Friday, June 27, 2014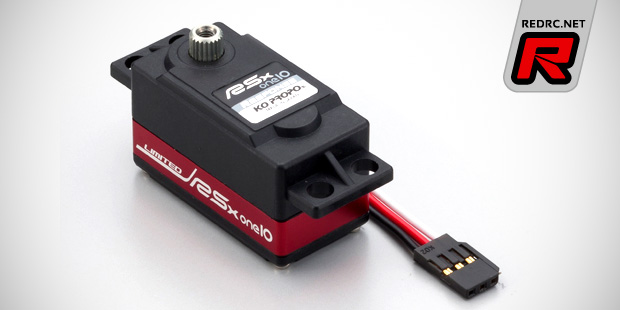 KO Propo's RSx one10 Response low-profile servo is now also available in three different colour variants. Offering 0.07s of transit time and a torque of 9.0kg-cm at 7.4V input the servo offers the same specifications as the standard servo but your choice of a red, purple of blue middle heatsink section makes it now even easier to colour match the chassis and accessories. Other features include a coreless motor and gold-plated connector contacts.
Click here to view the colour variants
Thursday, June 26, 2014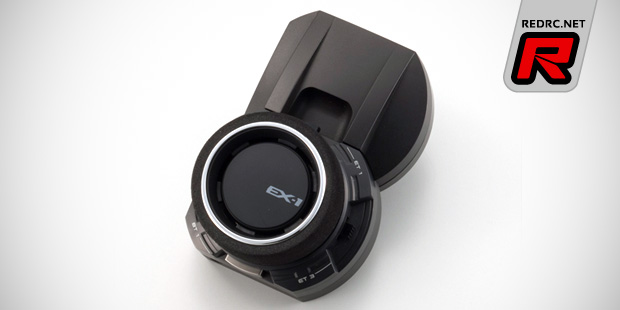 KO Propo have new optional parts for the EX-1 KIY available in the form of a redesigned drop down steering wheel module and a limited edition blue aluminium screw set. Starting with the drop down wheel, it is understood that the module is of a reduced weight and its updated design allows to reduce the distance between the 3D extension module and the throttle trigger for an overall more compact feel. Also new is a blue colour aluminium screw set that contains all parts to swap the standard black screws for ones with more visual impact.
Click here to view more photos
Thursday, June 26, 2014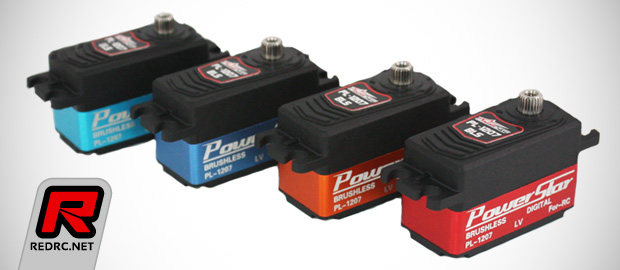 The Powerstar PL-1207 low-profile servo is now also available in a plastic case variant with different colour middle heatsink sections. Offering a torque of up to 12kg-cm and a speed of up to 0.074s at 6V input, the brushless servo with mixed stainless steel and titanium gears is good for the use in 1/10th on-road and off-road vehicles alike. It weights in at 45g and is available in four different colour variants, red, orange, blue and light blue, to match with the colour scheme of your car.
Source: Powerstar [powerstar-racing.com]
Wednesday, June 25, 2014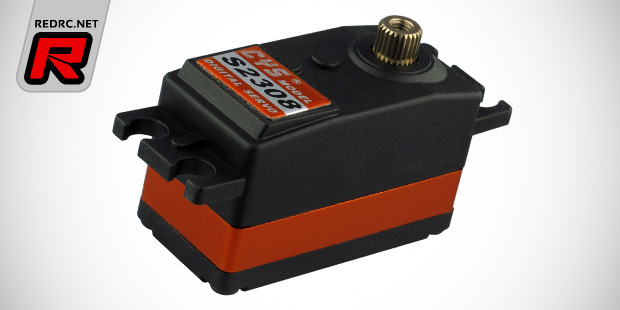 German CYS distributors CN Development & Media introduce the CYS-S2308 low-profile digital servo. Coming with a composite case with middle heatsink section, the servo features a standard-type motor, metal gears and it pulls up to 9.0kg-cm with a speed of up to 0.06s at 7.4V input.
Click here to view the specificatons
Monday, June 23, 2014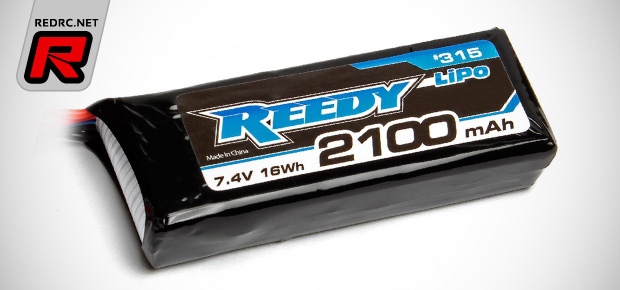 Team Associated introduce the new Reedy 2100mAh LiPo battery pack for receiver and transmitter applications. Measuring 86.5×30.5×16.5mm the pack mimics the dimensions of a NiMH straight pack and it is usable as receiver battery pack in nitro on-road and off-road cars as well as to power transmitters that accept 2S 7.4V batteries.
Source: Team Associated [teamassociated.com]
Friday, June 20, 2014