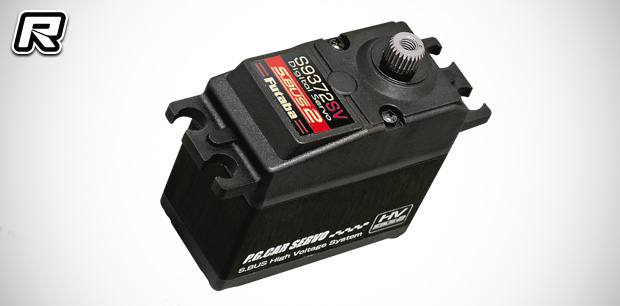 Coming from Futaba is the S9372SV high-voltage standard size servo. Developed with 1/8th competition racing in mind, the servo features tough titanium gears, dual ball bearings, a torque of up to 24.6kg-cm and a speed of 0.06s while it is also programmable, with many different, adjustable parameter settings. With the S-Link servo programming software, users can customise servo travel, torque and smoothness to satisfy any application or personal preference.
Source: Futaba [futabarc.com]
Monday, February 8, 2016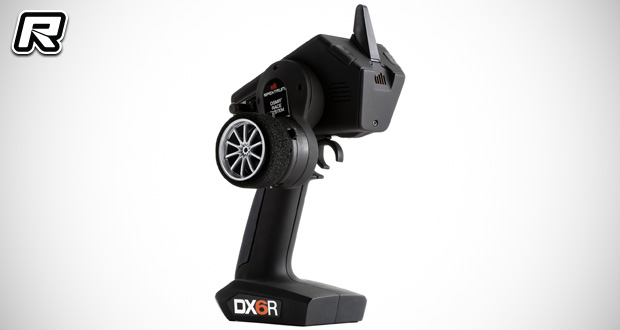 Coming soon from Spektrum is the DX6R DSMR smart radio system. It offers an Andriod-powered full-colour touch screen, WiFi connectivity for firmware upgrades and Apps as well as 5.5ms frame rates, telemetry functions and Bluetooth model transfer. The wireless link also allows the use of FPV headsets, the ergonomics, including wheel angle and trigger settings, can be customised to the driver's needs and the 250 model memory allows for more space than most modellers need. The 6-channel radio set includes SR6000T and SR2000 receivers, it comes with a LiIon battery with charging base and it supports AVC programming for compatible receivers.
View the features and more images here
Wednesday, January 27, 2016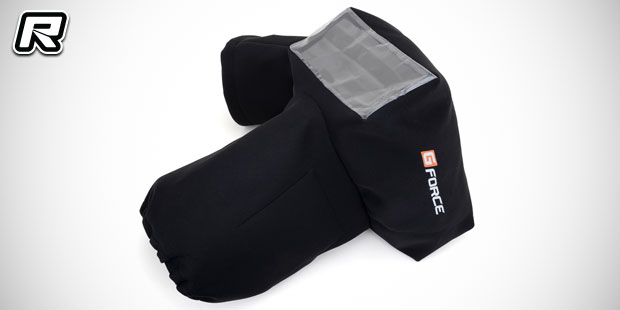 GForce have introduced a hand warmer bag to keep your hands and fingers warm during driving in cold weather. The bag consists of a compartment for the transmitter as well as two sleeves all of which are made of thick neoprene material to keep chilling winds away from your hands. A clear plastic window allows to monitor the transmitter screen while two pockets in the sleeves take optional hand warmers to make for even more comfort. The splash-waterproof bag is good for both right and left hand users and it will become available by beginning of February.
Friday, January 22, 2016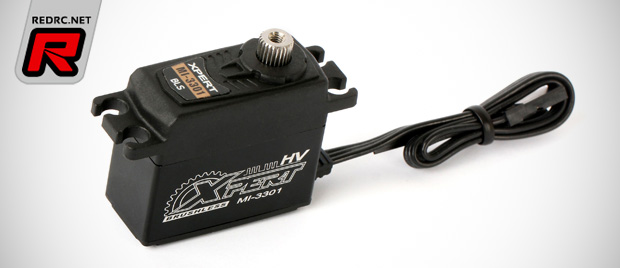 New from Xpert RC comes the MI-3301HV high-voltage mini servo. Designed with 1/12th pan car racing in mind, the servo offers a high speed of down to 0.06s and a torque of up to 198oz-in. Furthermore the MI-3301HV has an one-piece CNC centre housing with an all-metal gear set and brushless motor design for durability and performance while a black servo lead makes for that much preferred factory look.
Source: Hobby Authority [hobbyauthority-dist.com]
Wednesday, January 13, 2016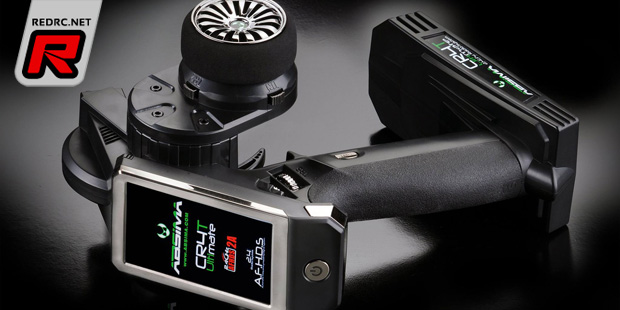 Available now from Absima is the CR4T Ultimate 2.4GHz radio system. The new and improved transmitter features a faster transmitting speed of 8ms and it comes with a splashwater-proof and LiPo-compatible mini-size receiver. Using an optional receiver allows access to the Smart Vehicle Control system, a stabilising system to make for easier vehicle control. For competition use the CR4T Ultimate also sports a special Race Mode that deactivates all telemetry functions which is mandatory in many race series. Taken over from the standard CR4T are the large touch display as well as the dropdown steering wheel.
Tuesday, January 12, 2016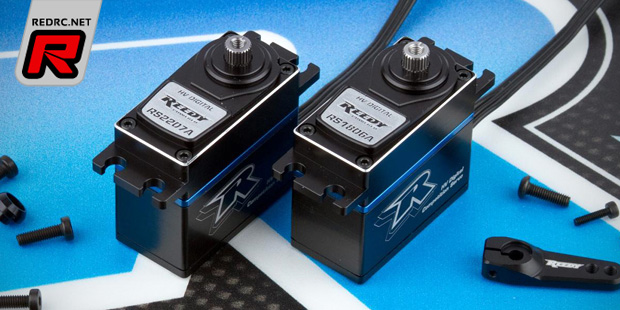 Team Associated have introduced two new Reedy competition servos. The RS1806A Hi-Speed (0.06s/18.4kg-cm) and RT2207A Hi-Torque (0.07s/21.2kg-cm) Digital Competition servo were designed with 1/8th buggy and truggy racing in mind as their all-aluminium case reduces operating temperatures while increasing rigidity and strength. Durable precision metal gear drivetrain and advanced microprocessor improve vehicle control and on-track performance while the high-voltage compatibility allows the use of 2S LiPo receiver batteries, resulting in high speeds and maximum torque. The servos are equipped with powerful coreless motors, they are water and dust resistant and come with aluminium mounting hardware and an aluminium clamping servo horn.
Saturday, January 9, 2016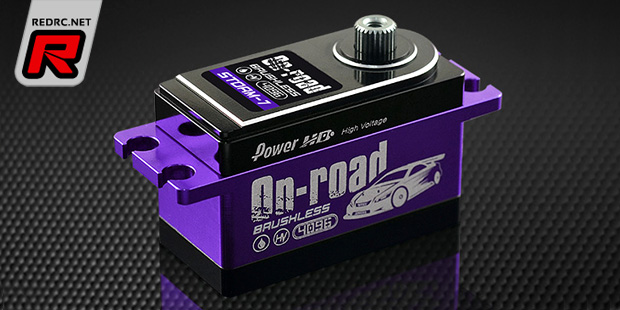 New from PowerHD comes the Storm-7 low-profile servo. The high-voltage compatible servo was developed with electric buggy and nitro touring car racing in mind, it features a sturdy all-aluminium case, durable yet lightweight titanium and alloy gears as well as a heat-resistant brushless motor. With the gears placed in a straight line PowerHD promises up to 30 percent higher drivetrain efficiency of the servo that pulls up to 13kg-cm of torque at a speed of down to 0.055 seconds.
View the specifications and another image here
Friday, January 8, 2016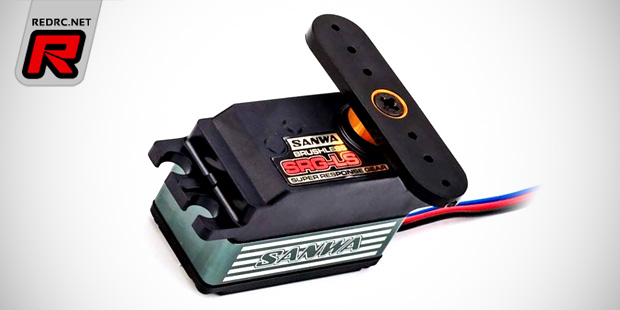 Airtronics have introduced the new Strength versions of three popular SRG line servos as well as two new receivers. Starting with the servos, the SRG-LS Ver.2, SRG-BX and SRG-BS are now available in the Strength version with an all-metal gear train. The servos sport the same specifications as the previous versions but the new gears make them more durable in demanding applications. As for the receivers, the RX-471 Dual ID FHSS-4 is able to store two unique bind codes, allowing to bind up to two compatible transmitters to the receiver at the same time. This feature is ideal for endurance racing or for vehicle testing, by allowing two different drivers with their own transmitters to control the model at any one time. Also new is the RX-380 3-channel FHSS-3 receiver. The high-voltage compatible, BEC-less receiver is usable with 4.8V to 7.4V input, it measures 37.5×24.7×14.1mm and weighs in at 8g.
Monday, January 4, 2016