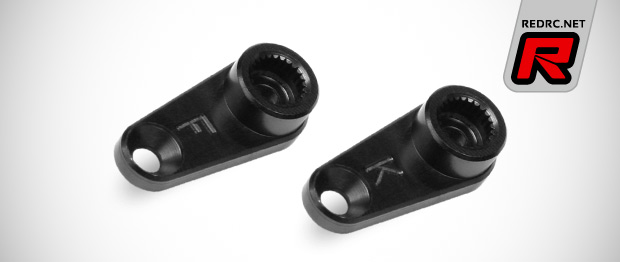 Shepherd have a new range of ultra-strong aluminium steering servo arms available. CNC-machined from high quality 7075-T6 black anodised aluminium they sport a 15mm hole spacing which results in a perfect fitting and steering geometry in the Velox V10 Pro kit. They are available with 23T and 25T spline.
Source: Shepherd [team-shepherd.com]
Friday, December 13, 2013 - add a comment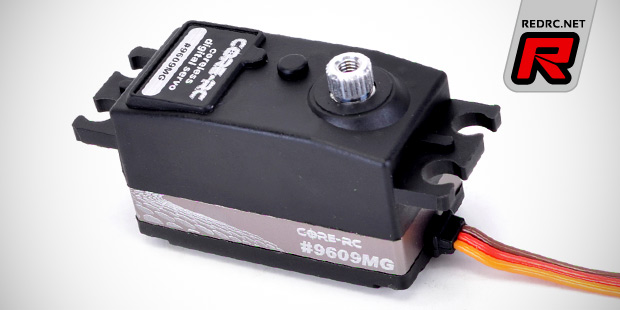 Specially made for 1/10th touring cars is this low-profile digital servo from Core RC. The servo features metal gears, a heatsink case and pulls 9.6kg-cm of torque at 0.09s. It includes a range of servo horns and mounting hardware and is ideal for crowed applications such as touring cars and also 2WD buggies.
Source: Schumacher [racing-cars.com]
Friday, December 13, 2013 - add a comment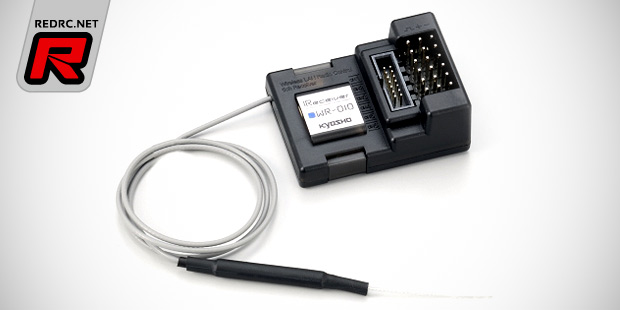 Kyosho introduce the iReceiver wireless LAN radio control system. Making use of a special receiver that replaces the vehicle's standard unit the system allows to control cars, boats and planes via iOS or Android smartphone, tablet and PDA. Up to 6 channels can be controlled and in addition, a micro-camera unit is also available to fit onto your model to capture the action to view on your smartphone in real time creating the feeling of actually driving the car. The data can even be recorded and saved plus a variety of setting features are available including slowing the speed down for easier control, lap time measurement, timer and failsafe functions.
Click here to view the features and a video of the system in action
Thursday, December 5, 2013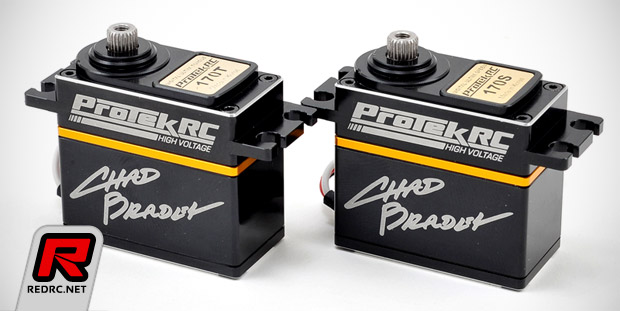 A Main Hobbies have announced the all-new ProTek R/C 'Chad Bradley Team Edition' digital servos. Featuring a sleek black-anodized case, chamfered edges and gold accents that let you know that these aren't your ordinary servos. Underneath the aluminium case are servos with unmatched speed and torque. The 170T boasts 510 oz-in of torque with a .14 transit speed at 6.0V, and when you increase the voltage to 7.4V, the 170T puts out a whopping 630 oz-in of torque with a .11 transit speed. If you need more speed the 170S delivers a .09 transit speed with 445 oz-in of torque, but when using 7.4V the specs are an incredible .07 transit speed with 549 oz-in of torque. You can see why veteran racer and multiple 1/8-scale Worlds finalist, Chad Bradley, gives them his stamp of approval.
Source: Protek R/C [amainhobbies.com]
Tuesday, November 26, 2013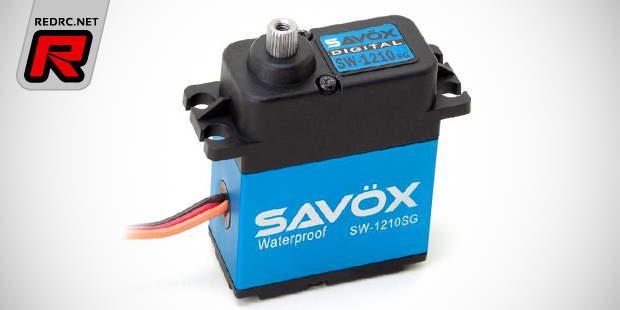 Savöx Germany introduce the waterproof SW-1210SG standard size servo. Actually being slightly taller than what is considered "standard size" the 42mm high servo offers 20kg-cm of torque and a speed of 0.15s at 6.0V input. It features metal gears and a coreless motor making it ideal for all heavy duty applications such as monster trucks and generally all cars where torque is needed over speed and the slightly taller case is not an issue.
Source: Savöx [savox.de]
Wednesday, November 20, 2013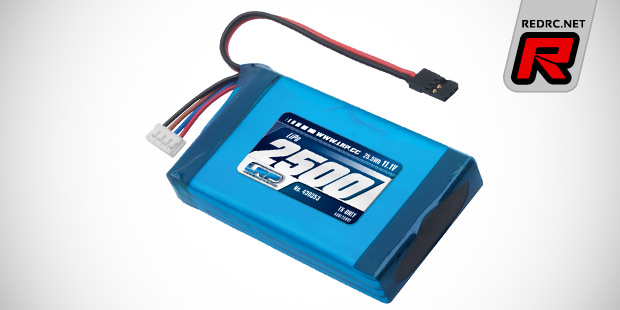 LRP have new LiPo battery packs for Sanwa and Futaba radios to offer along an updated line of specific receiver battery packs. Starting with the transmitter batteries, available soon are a 11.1V 2500mAh pack for the Sanwa M11, MX-3 and Futaba 3PK, a 7.4V variants with 2600mAh for the M11-X and MX-3X as well as a 3000mAh pack for the M12, MT-4 and the Exzes-X. All batteries come pre-wired with balancer ports and a universal connector. For the receiver side of things LRP offers the 2200mAh small hump, 2500mAh 2/3A straight and 2700mA 2/3A hump battery pack. All are of 2S/7.4V specification for the direct use with high voltage compatible receivers and servos. Like the transmitter packs the RX batteries come pre-wired with industry-standard balancer connectors and universal plugs.
Click here to view the other new battery packs
Monday, November 18, 2013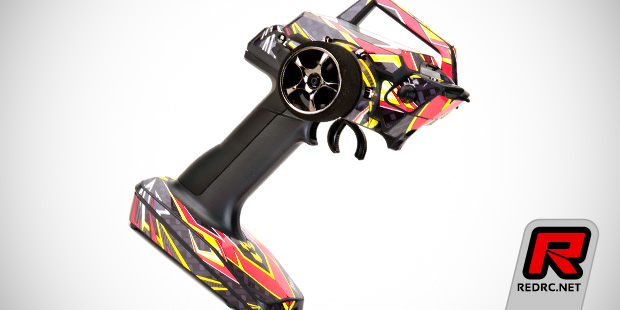 Team C Racing introduce new radio skins for Sanwa's MT-4 telemetry transmitter. Available as blue, red and yellow themed variant the each sheet includes more than 50 sticker parts to cover most areas of the radio. Included with the decals comes an application manual to make sure each parts finds its correct place.
Click here to view more photos
Tuesday, October 29, 2013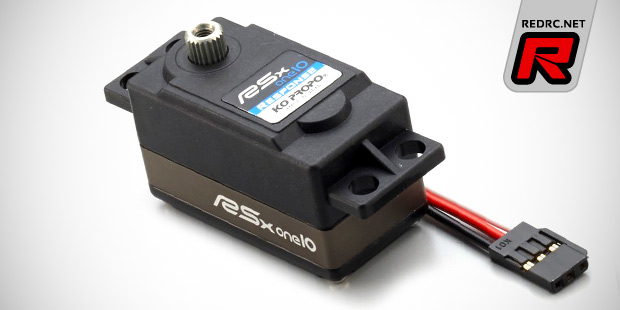 KO Propo introduce the RSx one10 Response low-profile servo and the KR-413FH receiver. First up is the servo, the low-profile item is designed for the use in electric or nitro 1/10th vehicles, it is 7.4V compatible and offers a speed of 0.09s and a torque of 9.0kg-cm at 7.4V input. It is housed in an aluminium and plastic heatsink case, features dual ball bearings, hardened gear pins, an aluminium and plastic gear set, as well as a coreless motor and a gold-plated connector. The KR-413FH FHSS 4-channel receiver incorporates a new CPU that allows for increased processing speeds. With the increase in speed allows for quicker corrections and smoother transitions. When used with the latest EX-1 FHSS system, full benefit of a more linear and quicker response is achieved. The receiver measures 28×18.3×18.5mm, is 7.4V compatible and weights 7.5g.
Click here to view the receiver
Thursday, October 24, 2013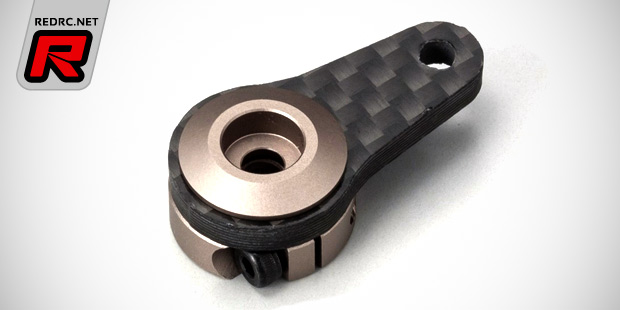 KO Propo America introduce a carbon fibre servo horn set for the use in many 1/10th and 1/8th applications. It makes use of a gun metal anodised clamp mechanism that takes one of the supplied 16.5mm, 18.5mm or 20mm long and 2.5mm thick carbon levers. The carbon horns offer increased rigidity over standard plastic arms while being lighter of weight than all-aluminium parts.
Click here to view the supplied arms
Wednesday, October 23, 2013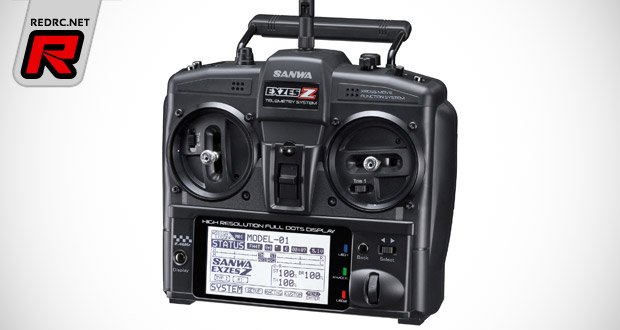 Sanwa have released the Exzes-Z, the stick version of the M12 and the successor to the popular Exzes-X. The new system claims to feature super high speed response with next to zero latency for the ultimate driving feel and also allows you to program the D/R settings to allow you to change trim or a curve in an instant to react to the changing conditions. The transmitter has also been made significantly lighter compared to its predecessor thanks to changes to the radio's internal structure. Finally, like the M12, the Exzes-Z allows you to integrate a telemetry function to record your throttle and steering inputs and with extra sensors to recorder the RPM, voltage, temperature and further inputs.
Saturday, October 19, 2013