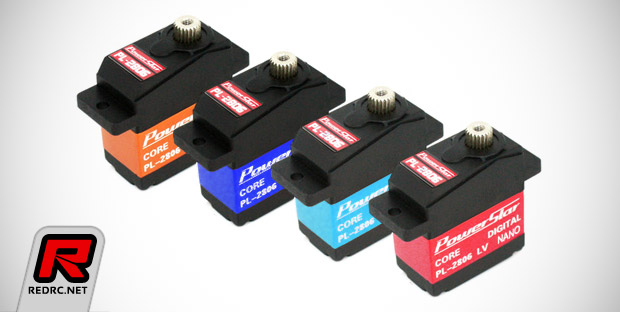 New from Power Star is their latest digital servo, the PL-2806. It features a plastic case, stainless steel / titanium gears and core motor with speeds of 0.10sec and 0.06sec at 4.8v and 6.0v respectively as well as torque at 1.95kg/cm and 2.8kg/cm. Only 23 x 12.3 x 25.7mm it is available in four colors red, blue, light blue and orange.
Source: Power Star [powerstar-racing.com]
Wednesday, August 20, 2014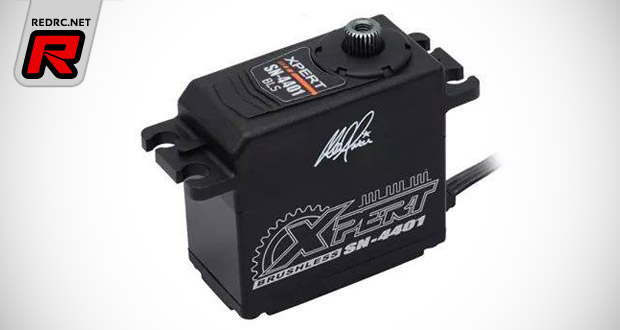 Xpert will release new Lee Martin edition versions of their SN-4401, SN3401 and SI-3401 servos. Featuring the same internals the British driver worked with Xpert to design them to look as sleek as possible with all black case, black wires and a small Lee Martin signature. The RX plug even has a small marking to ensure that you cannot plug it in backwards. Available soon.
Source: LMR [l-m-racing.co.uk]
Monday, August 11, 2014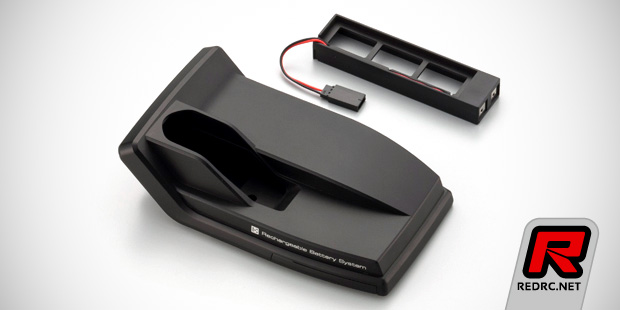 KO Propo have a new battery stand unit for the EX-1 KIY transmitter available. The optional battery stand allows for the use of a larger battery that is commonly used for receiver packs. The stand has a built-in swivel kick-stand and includes a battery tray adapter with the unit allowing for the use of 2S LiPo, 2S LiFe or 5 cell NiMH battery pack with maximum dimensions of 87x30x18mm.
Click here to view another photo
Friday, August 8, 2014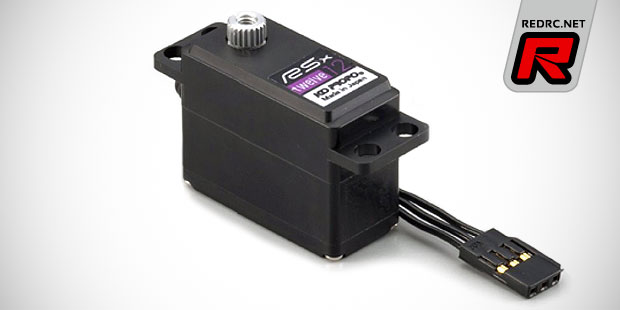 KO Propo now have the new RSx12 1/12th scale servo available. The results have been great so far with Josh Cyrul TQ and winning last weekend at the ROAR Nationals and Ishioka Hayato winning the Japan 1/12 Nationals last month. The metal and aluminium gear servo measures 33x26x15mm, it weighs in at 26g and pull up to 7.5kg-cm at a speed of 0.13s thanks to its coreless motor.
Source: KO Propo [kopropoamerica.com]
Thursday, August 7, 2014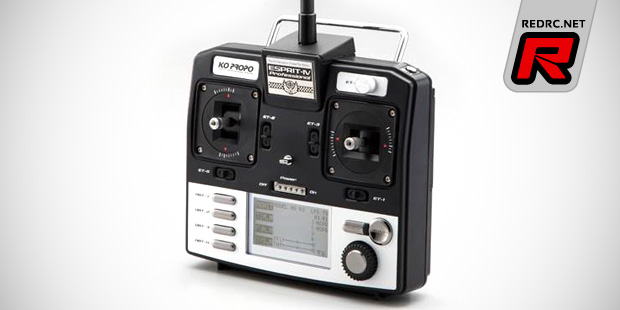 Seen for the first time back in May, KO Propo now have more information n their soon-to-be-released Esprit IV stick radio system available. The long awaited follow-up model of the Esprit 3 offers a redesigned case with a larger screen and relocated buttons to make for improved handling and easier adjustment. The stick elements are adjustable in their angle to allow the driver to fine-tune the radio to personal preferences. An optional LiPo transmitter battery makes for an operation time of up to 12 hours without recharging. The integrated screen is of the same size as the one used on KO Propo's EX-1 KIY pistol grip radio while six buttons and a jog dial make adjusting the several software features easy. As for the settings, beside class-standard features such as several mixes, a stop watch, trim and exponential functions the radio also offers a new "feel" setting for the throttle and brake that allows to adjust the "feeling" of the steering and throttle response. Included with the transmitter, that will become available this Summer, is a KR-413FH 2.4GHz receiver.
Click here to view another photo and the features
Tuesday, August 5, 2014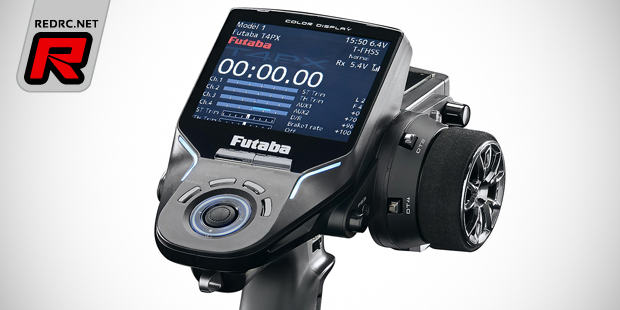 Following our initial feature about Futaba's new 4PX some weeks ago the Japanese company now have more information and especially images about their latest flagship radio system available. Compared to the 4PKS-R the transmitter is 30 percent faster and around 15g lighter for ultimate response and comfort. A full-color TFT display with intuitive menus makes operation hassle-free and the synthesised voice for telemetry data option allows drivers to hear updates via the built-in speaker or headphones. An assignable button on the bottom lets users activate key features instantly by touching it with their body. Compatibility with T-FHSS, S-FHSS and FASST protocols gives drivers the freedom to use the 4PX with their favourite Futaba 2.4GHz receivers. Durable, long-lasting potentiometers result in improved, precise calibration and a micro memory card port allows to update the software and transfer models from one 4PX to another.
Click here to view the features and more photos
Thursday, July 31, 2014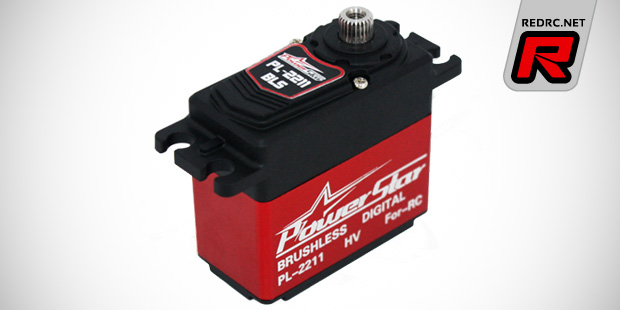 Power Star introduce three new high performance digital servos for high voltage applications. The PL-2211 (0.11s/22kg-cm), the PL-1610 (0.10s/16kg-cm) and the PL-1408 (0.083s/14kg-cm) all feature middle heatsink cases with upper and lower composite cases, mixed stainless steel and titanium gears as well as brushless motors. The HV-compatible standard size offerings work from 7.4V on and are usable with up to 8.4V input for even faster transit times and increased torque. All three are available in different colour variants including red, orange, light blue and blue.
Click here to view the other new servos
Thursday, July 24, 2014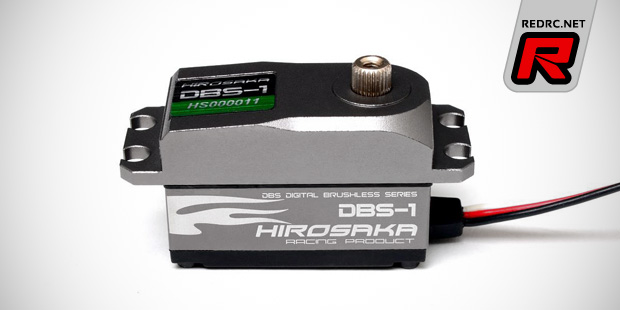 Hirosaka RP have five new high-performance servos with brushless and coreless motors available. Starting with the two brushless servos, the DBS-1  (0.08s/10.6kg-cm) low-profile and DBS-2 (0.09s/22.5kg-cm) standard-size servo are usable with 6.0V to 7.4V input and they are build using an aluminium middle heatsink and upper aluminium case for maximise durability and improves heat dissipation. The servos are usable in a wide range of applications.
Click here to continue reading
Monday, July 14, 2014