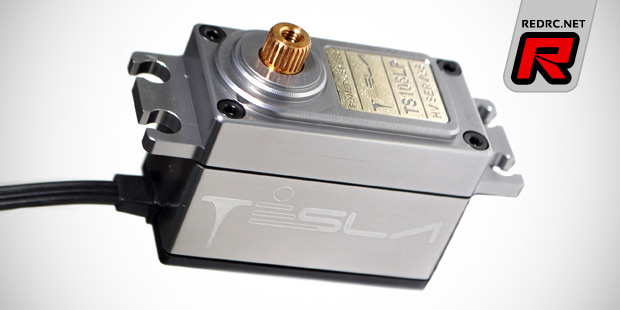 Italian company Capricorn introduce their Tesla HV low-profile servo. Ideally used in electric touring cars the servo is also robust enough for 1/8th on-road applications. Featuring an aluminium upper case and middle section the high-voltage compatible servo offers up to 14.5kg-cm of torque at a speed of 0.07s. The all-metal gear servo is usable from 6.0V input on and available with a 100mm or 170mm receiver connection wire.
Source: Capricorn [capricornrc.com]
Wednesday, October 22, 2014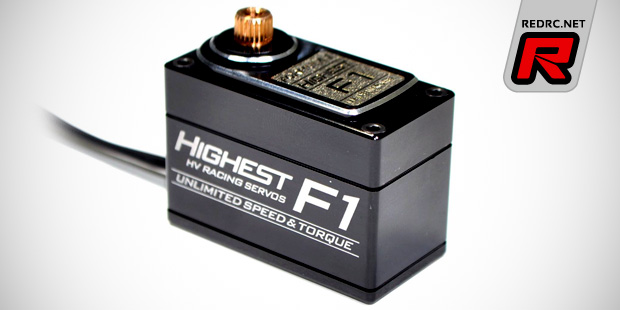 Highest RC introduce a servo specially designed for the use in formula chassis kits. The low-profile servo features an aluminium case with plastic lower bottom part and it comes without the standard mounting lashes as these are normally cut away in many formula chassis to allow for an upright mounting position. The high-voltage compatible servo is usable from 4.8V input on and offers up to 0.06s of transit time with a torque as high as 8.3kg-cm. A coreless motor makes for efficient operation and the servo is compatible with Sanwa's SSR mode.
Click here to view a photo of the installed servo
Wednesday, October 15, 2014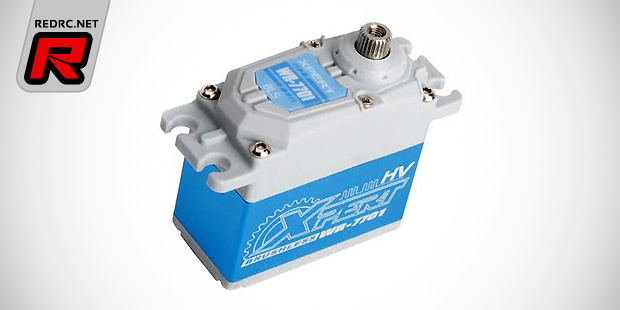 Xpert RC's new WR series of waterproof servos is designed to work with everything from a 1/10th scale crawler to a 1/5th scale monster and they have been designed to function completely submerged in water. Available are three servos, the standard voltage WR-4401-LV (0.077s/280oz-in) and two high voltage compatible offerings, the WR6601-HV (0.118s/360oz-in) and the WR-7701-HV (0.126s/485oz-in). All offer IP67 rated protection, specially hardened metal gears, advanced firmware for no buzzing sound and high ampere and high temperature protection features.
Click here to view the general features
Friday, October 3, 2014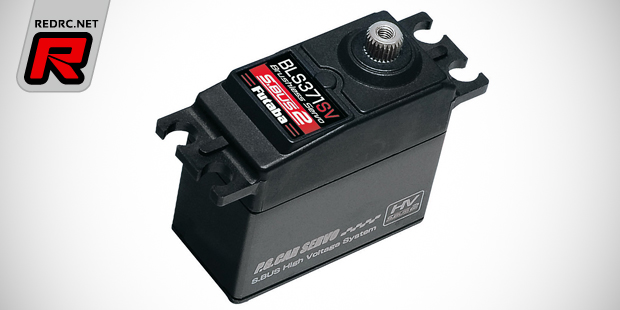 Available now from Futaba are three new high voltage compatible S.Bus2 brushless servos for electric and nitro applications. The BLS371SV (0.10s), BLS471SV (0.07s) and BLS571SV (0.08s) all offer brushless motors, dual bearings, metal gears and they are water sealed making them ideal for on-road and off-road racing alike. While the standard size BLS371SV features a heatsink middle case to dissipate heat better the BLS571SV is a low-profile servo for electric touring car and 2WD buggy applications. All three are compatible with Futaba's S.Bus and S.Bus2 system and programmable through the 4PX transmitter for channels, normal/reverse, dead band, speed, travel and more.
Click here to view more photos
Wednesday, October 1, 2014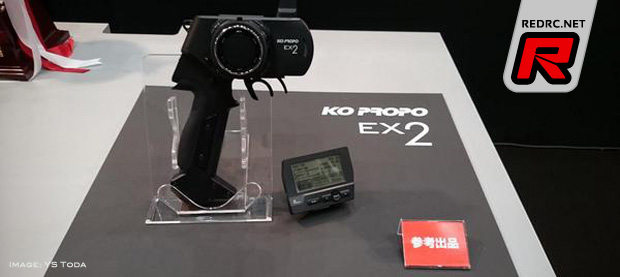 During last weekend's All Japan Hobby Show KO Propo displayed what appears to be a new intermediate level radio. The EX2 offers a EX-1-ish pistol grip but a simplified steering wheel unit that makes for a less-bulky appearance. By the look of things the EX2 will be usable as a basic 2-channel transmitter without a display or as bolstered-up version with an optional display unit. We do not have any information about features or specifications but we keep you up to date as soon as more details surface.
Image: YS Toda [twitter.com]
Monday, September 29, 2014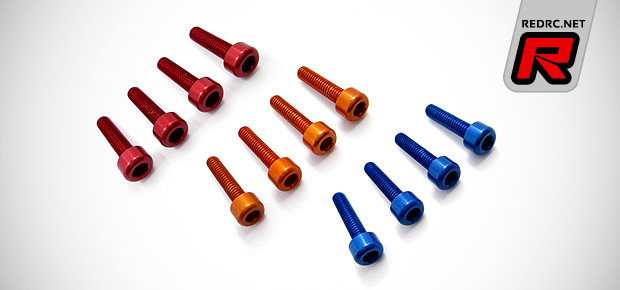 From T-Works for Futaba's new top-of-the-foodchain 4PX radio come several anodised aluminium screw kits to personalise the transmitter. The fasteners are made from 7075-T6 aluminium and they come in red, orange and "Tamyia" blue colour to match your chassis' colour code or optional transmitter wraps.
Source: T-Work's Racing [rc-tworks.com]
Thursday, September 18, 2014
Vampire Racing's popular Lithium-Ferrite receiver battery packs are now available in a 2014 edition. Coming in industry standard "straight" or "hump" pack dimensions the 2S packs with a voltage of 6.6V allow the direct use with standard voltage receivers and servos without the need for a voltage regulator as 7.4V LiPo packs do. The straight pack makes use of 1600mAh cells while the hump pack comes built from high capacity 1900mAh cells. Both packs are pre-wired with XH balancer connectors and a JR/Futaba compatible universal plug.
Click here to view the other new battery
Tuesday, September 2, 2014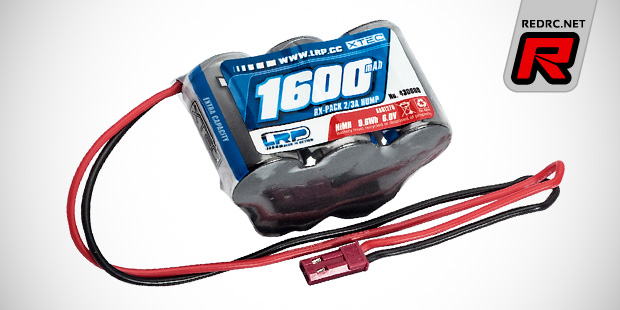 LRP have new receiver and 1/18th micro battery packs available. Starting with the receiver packs, the XTEC 2/3A NiMH batteries are available in straight or hump configuration and with your choice of JR/universal or BEC compatible plugs. The 5-cell packs are built using high capacity 1600mAh cells and are usable for on-road and off-road applications alike.
Click here to continue reading
Friday, August 29, 2014