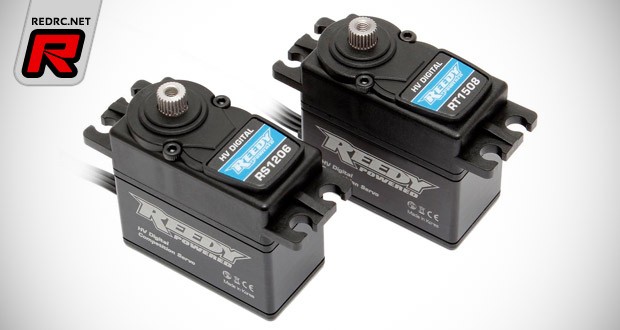 Reedy's HV Digital Competition Servos are race-proven and feature numerous enhancements including precision metal gears for added strength and smooth operation, and an advanced microprocessor that improves vehicle control and on-track performance. Its state-of-the-art aluminium mid case lowers operating temperatures for fade-free operation. High voltage compatibility means that LiPo RX batteries or increased ESC BEC output voltage can be used without fear of damaging sensitive internal components. Available in a choice of hi-torque (RT1508) or hi-speed (RT1206) models.
Thursday, February 12, 2015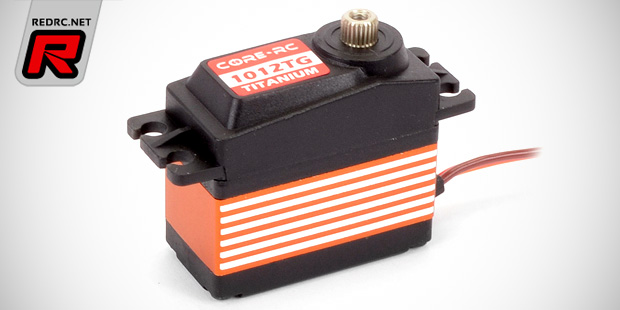 Schumacher introduces a range of new Core RC servos for 1/8th and 1/10th scale applications. First up is the 1012TG (0.12s/10kg-cm), a standard size servo with heavy duty titanium gears for improved durability even in somewhat harsher conditions. The standard voltage servo is usable for 1/8th and 1/10th applications.
Click here to continue reading
Thursday, February 12, 2015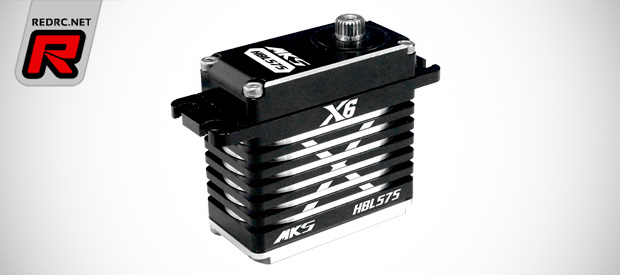 Asian company MKS, known for their range of airplane and helicopter specific servos, introduce the X6 HBL575 and HBL599 servos for RC car applications. The HBL575 (0.06s/42kg-cm) and HBL599 (0.09s/24kg-cm) both feature an all aluminium heatsink case, chrome-titanium gears, dual ball bearings and brushless motors. The standard size servos are usable in a voltage range of 6.0V up to 8.2V with their robust metal construction making them ideal especially for 1/8th on-road and off-road applications. Both servos should be available soon.
Click here to view the specifications
Tuesday, February 3, 2015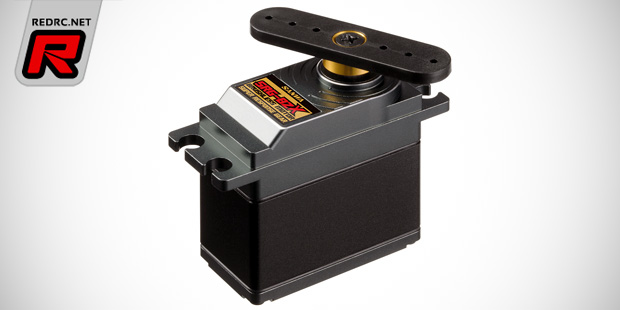 German Sanwa distributor LRP have released first information on the updated Sanwa SRG servo line and two new ERB servos. Starting with the SRG's, the SRG-BZX (0.06s/15kg.cm), the all-alloy case SRG-BZX Type-R (0.06s/15kg.cm), the SRG-BRS (0.05s/13kg-cm) and the SRG-BLS V2 (0.05s/7.6kg-cm) all build on the previous versions but they feature an updated case with detachable receiver wire for swift and easy servo swaps or receiver lead changes. As for the ERB range, coming soon is the ERB-861 (0.07s/23kg-cm) standard size and the ERB-871 (0.06s/9.4kg-cm) low-profile servo. Both feature powerful brushless motors, they are IPX4 waterproof, come with metal gears and the ERB-871 also sports an all-aluminium case for extra rigidity.
Click here to view more photos
Friday, January 30, 2015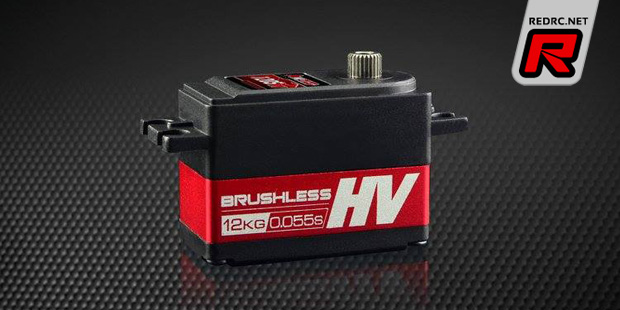 PowerHD introduce the BLS-1205HV low profile brushless servo for 1/10th GP on-road and EP off-road applications. Offering up to 12kg-cm of torque and a transit time of 0.055s the high voltage compatible brushless servo features dual ball bearings, titanium and steel gears and a middle heatsink case.
Click here to view the features and another photo
Friday, January 30, 2015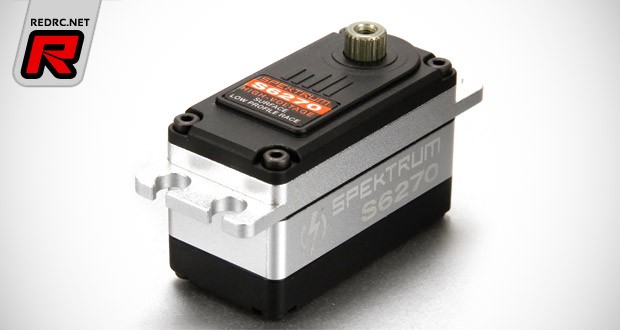 Spektrum have introduced their new S6270 low profile HV race surface servo which has been designed for customers who are racing the 22 v2.0 or similar mid-motor mount 1/10 buggies and trucks that require a low profile servo. Because of the mid mount setup, not much space is available for the servo and a low profile servo works best. Being a HV (High Voltage) servo the S6270 can take input voltage from 6V to 8.4V with speed performance ranging from .07 sec. to a lightning fast .05 sec. Add its waterproof case, tight deadband, and coreless motor and robust metal gear train and this servo is hard to beat.
Wednesday, January 28, 2015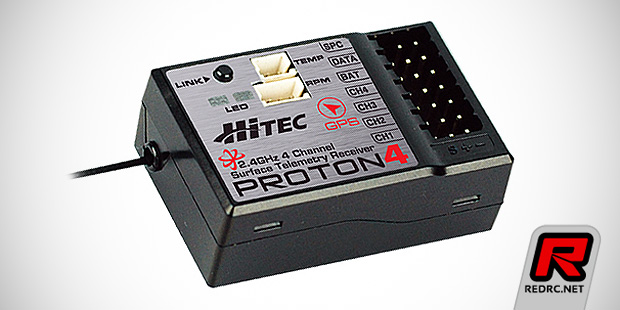 To go along with Hitec's Lynx 4S 2.4GHz telemetry radio system the Korean company have three different receivers to offers. First up is the Proton 4, a bi-directional telemetry receiver that allows to measure RPM, speed, temperature and voltage using optional sensors. The high-voltage compatible receiver measures 43.3×27.6×16.5mm, it weighs in at 20g and allows to use 7ms high response transmitting.
Click here to continue reading
Wednesday, January 28, 2015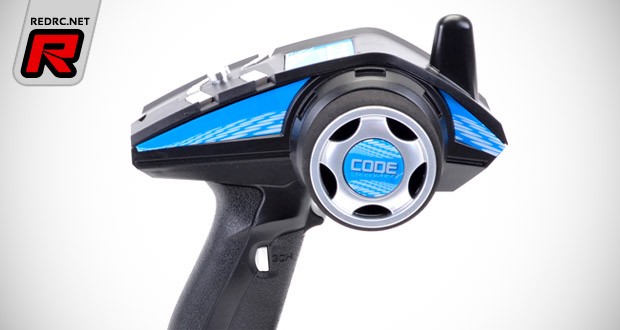 New from Core RC, comes the Code 2.4Ghz Digital Proportional pistol grip radio system. This new radio is an addition to line of reliable Code stick systems and brings to the table Core's first steering wheel combo set. A nice ergonomic unit, for less than 30 GBP it is a great starter radio especially when combined with the included micro receiver. Tested by Schumacher engineers in the UK to exacting standards.
Thursday, January 8, 2015