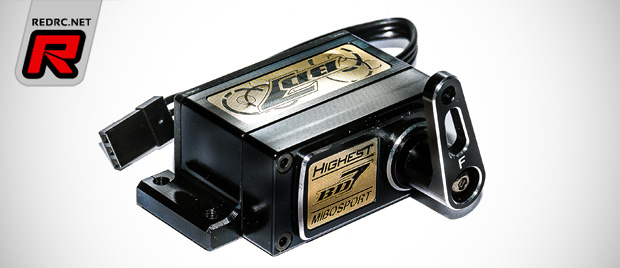 New from Yokomo Europe comes a direct mount steering servo for the Yokomo BD7 touring car. Made in cooperation with Highest the metal gear and Sanwa SSR mode compatible servo is a direct fit in the BD7 car and it does away with the need to use an additional servo mount as a lash incorporated into the middle case mounts directly to the chassis with no additional parts needed beside two screws. Included with the servo, that sports two engraved and gold colour plates, comes a genuine Yokomo servo horn and a titanium servo horn mounting screw.
Click here to view more photos
Wednesday, July 1, 2015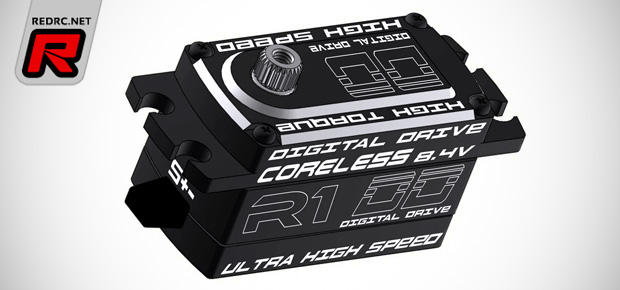 R1 Wurks are currently working on their new Digital Drive line of servos. First up will be a high-voltage compatible low profile offering that pulls up to 17.5kg-cm at a speed of 0.06s. The servo is usable from 4.8V to 8.4V input and features a coreless motor, enhanced servo centring technology and all CNC-machined metal gears as standard as well as a lightweight CNC-machined case. From factory the servo comes with all-black wiring in your choice of a standard or 80mm short length version.
Source: R1 Wurks [r1wurks.com]
Sunday, June 7, 2015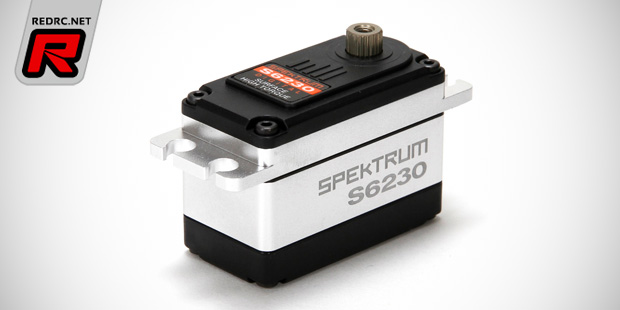 Coming soon from Spektrum is the S6200 range of servos for a variety of 1/8th and 1/10th scale applications. The S6230 (0.14s/22.4kg-cm) and S6240 (0.08s/15.0kg-cm) offer high-torque or high-speed performance in a more compact size for 1/10th scale crawlers or monster trucks where space is limited. The S6250 HV (0.09s/27.5kg-cm) and S6260 HV (0.06s/17.4kg-cm) are standard size servos for High-Voltage applications up to 8.4v, and the S6280 HV (0.10s/35.7kg-cm) and S6290 HV (0.07s/23.8kg-cm) feature all-metal case construction for the ultimate 1/8th scale performance. All servos sport removable wire leads that allow for custom lead length and ease of maintenance and all-metal servo mounting tabs to keep them in place through the most extreme conditions.
Click here to view the other new photos
Monday, June 1, 2015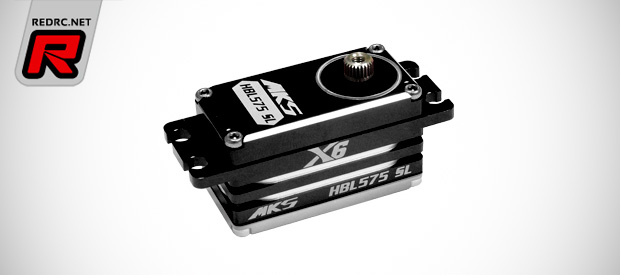 Available now is the MKS Servo-Tech HBL575-SL low-profile servo. Offering an aluminium heatsink case, full metal gears and a brushless motor the high-voltage compatible digital servo pulls up to 16.8kg-cm at a speed down to 0.07s. The low profile design makes it ideal for many 1/10th scale classes such as touring cars, pan cars and off-road buggies.
Click here to view the specifications
Monday, June 1, 2015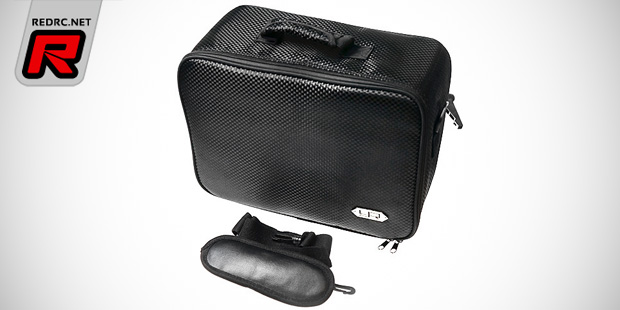 New from Yeah Racing comes a transmitter bag for the Futaba 4PX. Made from lightweight yet sturdy nylon material and offering a tailor-fit foam insert the bag takes the 4PX as well as small parts and more while protecting the precious radio from harm during storage and transportation. The bag sports a comfortable handle for convenient handling and it features a durable zipper, a carbon fibre design and a Yeah Racing logo plate.
Click here to view another photo
Tuesday, May 19, 2015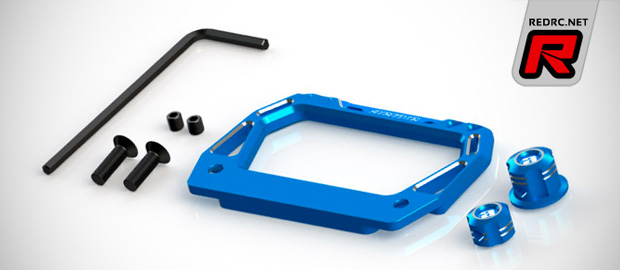 Active Hobby Products from Japan have an aluminium handle and dial set for the Futaba T4PX radio available. Machined from aluminium and offering a lightweight design the handle allows for easier and more convenient carrying of the radio while the anodised dials add a splash of colour to Futaba's top-of-the-foodchain transmitter. Coming in the five colours of blue, black, red, silver and gun metal the set also includes mounting hardware and a hex wrench.
Click here to view another photo
Tuesday, May 12, 2015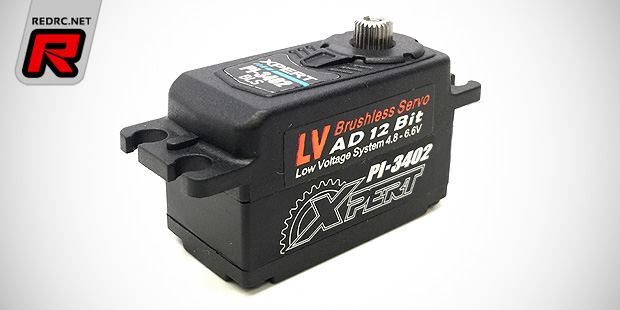 Xpert RC USA announces a new generation low-profile servos, the PI-3402 and PM-3402. Both are upgraded with newly designed, stronger brushless motors and a new high strength gear sets. The new PI-3402 (0.07s/15kg-cm) incorporates the black colour scheme that is a favourite of racers and it is usable with 4.8V to 6.0V input while the PM-3402 is understood to make use of alloy top and bottom segments.
Click here to view the other new servo
Thursday, April 30, 2015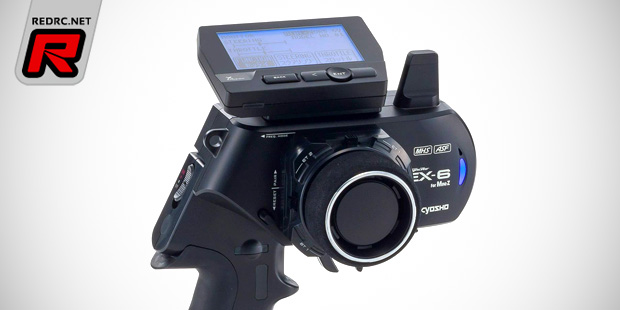 Kyosho America have announced first details on their all-new Syncro EX-6 Mini-Z radio system. The newest and most advanced radio ever built for use with the Mini-Z cars from Kyosho is based on the EX-2 radio system just introduced by KO Propo. It takes advantage of the "KIY" (Kustomize It Yourself) system that allows modular expansion and modification of the radio system, and it has a new ultra-fast hybrid mode that is faster than any system currently available. The Syncro EX-6 features a high level of adjustability via precision digital settings that remain stored in the radio's memory. Most of the settings are adjusted via the two-position LCD display, which can display data in line with the radio for more conventional viewing, or it can be rotated to a transverse position, which makes it easier to view settings and data from the side of the radio.
Click here to continue reading
Saturday, April 25, 2015