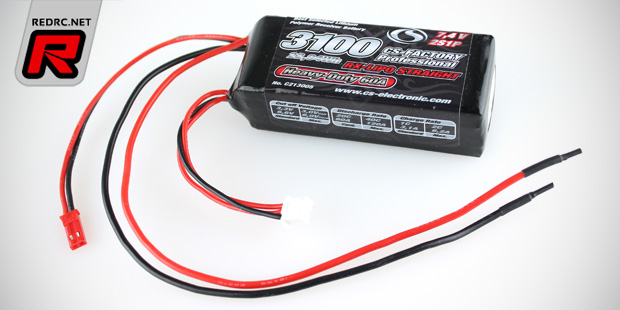 New from CS-Electronic and made for the use in large scale vehicles is the 7.4V 3100mAh Heavy Duty receiver battery pack. Measuring 88×34.5x26mm and weighing in at 150g the battery is ideal for a range of touring cars, buggies and trucks and it comes pre-wired with a BEC plug, XHR balancer port and two long power wires that allow to install your preferred power connector. The 2S LiPo configuration allows the direct use with high voltage compatible receivers and servos and the battery is available now.
Source: CS-Electronic [cs-shop.de]
Monday, December 22, 2014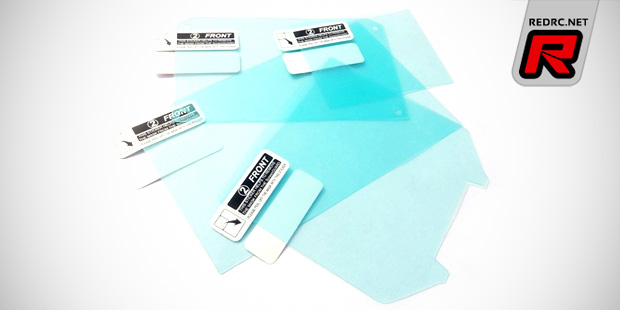 Hiro Seiko introduce transmitter screen protectors for a range of high-end transmitters. Made from a multi layer Japan-made material the protectors are ultra clear and they offer a hard-coat protection against scratches and fingerprints. The pre-cut sheets are available for the Futaba 4PX, KO Propo EX-1 KIY and Sanwa M12 with more transmitters to follow shortly.
Source: Hiro Seiko [hiro-seiko.com]
Tuesday, December 16, 2014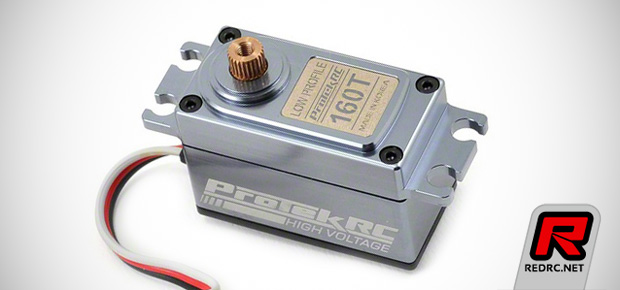 New from ProTek R/C comes the low profile 160T high torque servo. Featuring a robust 19.7kg-cm of torque and 0.06s transit time at 7.4V, the  servo features a metal drivetrain, ball bearings and an all-aluminium heatsink case. Included with the servo, that is usable from 6.0V input on, comes a blue-anodised aluminium servo horn and aluminium servo ear guides.
Source: Amain [amain.com]
Monday, December 15, 2014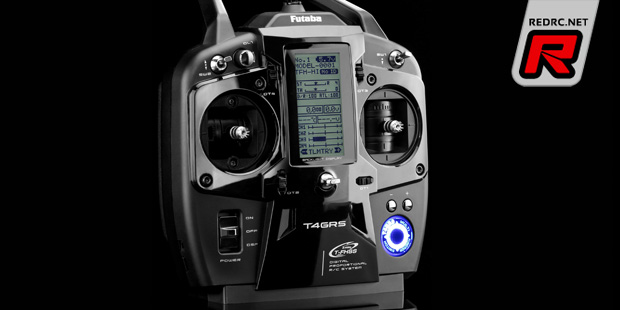 German Futaba distributors Robbe introduce the T4GRS 2.4GHz T-FHSS telemetry stick radio system. The transmitter offers a transmitting rate of 2.9ms, a large 128×64 back-lit display for realtime telemetry monitoring, Futaba's S-Bus technology to make maximum use of the company's S-Bus servos, controllers and sensors and the 4-channel radio is fully decked out with 9 widely assignable switches. The menu operation is done by a 4-way dial and two additional buttons with the transmitter offering a full load functions such as dual esc, gyro, brake and 4-wheel steering mixes along the usual array of settings such as dual rate, exponential, EPS and more. The radio will hit the stores by the end of December.
Click here to view the features and more photos
Monday, December 15, 2014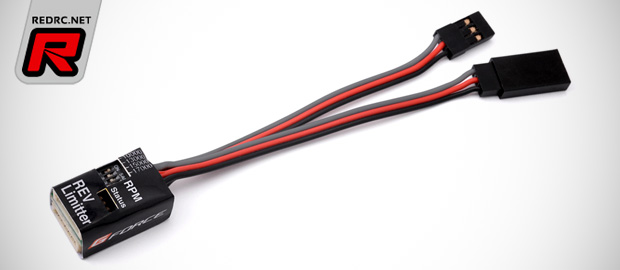 Coming soon from GForce is the Rev Limiter module to limit the maximum RPM of electric brushless motors. Looped between the motor, controller and receiver the device limits the maximum RPM of sensored brushless motors in four steps between 10,000 and 17,000 RPM. Micro switches and status LEDs help to check the setting, making the module ideal to equalise the performance of brushless motors for entry level and stock racing classes. The 2S LiPo-compatible Rev Limiter comes in a lightweight case, it measures 22x15x10mm and comes pre-wired with universal connectors and including a sensor wire.
Source: GForce [gforce-hobby.jp]
Friday, December 12, 2014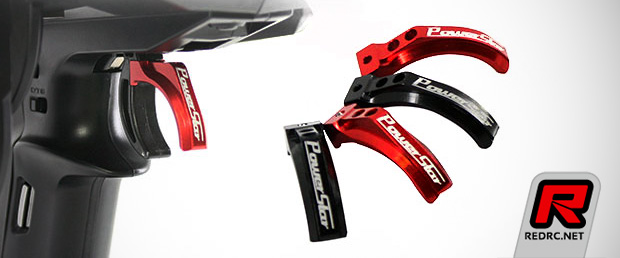 Coming from Powerstar and made for Futaba's 4PX radio are two different size brake levers. Made to replace the standard plastic part the lever not only looks cool but it also offers improved rigidity when racing braking intensive classes. The lever is available in small and large sizes and in your choice of red or black anodising.
Source: Powerstar [powerstar-racing.com]
Friday, December 12, 2014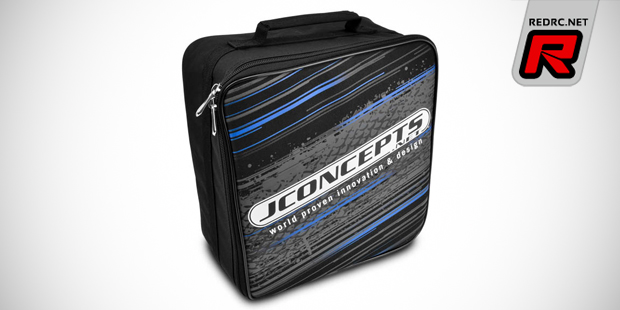 JConcepts introduces a radio bag for the Spektrum DX4R-Pro transmitter assigned with travel, cushion, ease of use and protection in mind. The lightweight design consists of a rugged outer bag which has a convenient and easy access zipper closure and inside has a Velcro closure pouch for additional easy access items. Inside, a high-density, form fitted foam, pre-cut for your radio of choice cushions all sides of your pricey possession while a lower stage foam insert cushions the bottom. The bag is travel friendly and sized to fit inside most luggage or racing carrier bags. JConcepts Striker logo and graphic imagery is printed on the outside for the most authentic look.
Click here to view the features and more photos
Thursday, December 11, 2014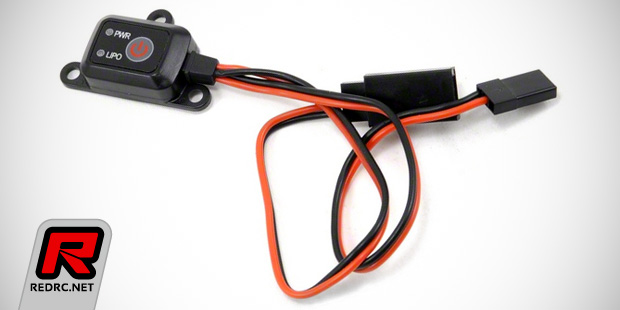 The ProTek R/C Electronic Switch is of a completely sealed low-profile design so it can be mounted anywhere without fear of dirt and grime working its way in and causing a failure. Built-in voltage cutoff for LiPo receiver packs prevents the battery from becoming deep discharged while a LED on/off indicator gives feedback on the remaining battery capacity. Three mounting lashes allow for easy installation of the switch using the chassis' personal transponder mount.
Click here to view the features
Wednesday, December 3, 2014