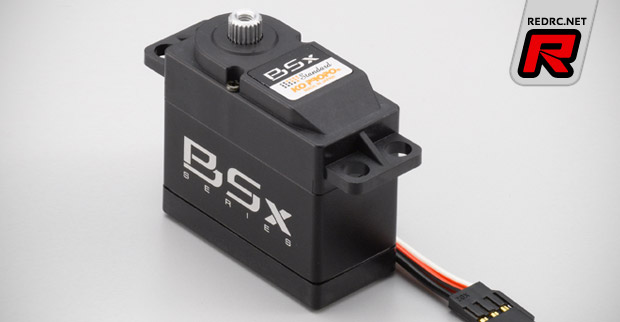 KO Propo have released a number of new items starting with this BSx Standard servo. Based on the successful high-quality RSx series materials is this high end brushless steering servo. Featuring full aluminium gears made from a special Japanese aluminium, double ball bearings and an aluminium middle case machined from one piece of aluminium that incorporates the gear pins and motor being held properly in place. Suitable for all 1/8th and 1/10th scale vehicles it has a speed of 0.06s@60°(7.4V)/0.07s@60°(6.0V) and a torque of 20.0kg-cm(7.4V)/15.0kg-cm(6.0V). Also new is a 7.4V adjuster connector for allowing RSx series, BSx series servos or any high voltage servo to operate at high voltage in an electric vehicle. Finally their is a Servo lead extension wire with an increase to 50 cable core copper wire that allows for more current to be carried through a servo or a receiver battery pack.
Friday, January 27, 2012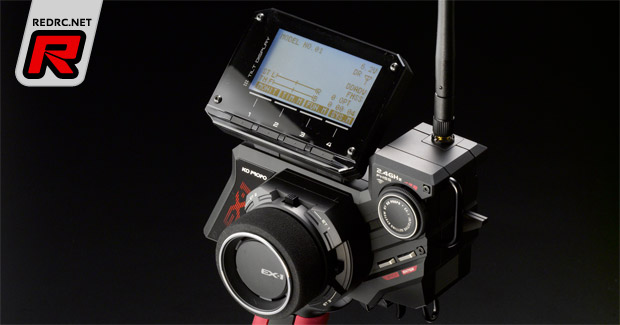 Having brought you the very first photos and detailed information about the new KO Propo EX-1 yesterday, we have sourced more detailed images of the transmitter with a focus on the modular K.I.Y. system. As explained before the radio allows you to assemble it in modules using the Steering, Throttle and Master units and as such you can configure it to just the way you like it. There are optional steering modules, for a lowered steering wheel and also for a stick option which gives you a hybrid pistol stick result, something that goes back to the original transmitters from the 70s and 80s. We are told by KO that there is a lot more to this radio and we will be given an in depth run through at the Nuremberg toy fair in 2 weeks.
Wednesday, January 18, 2012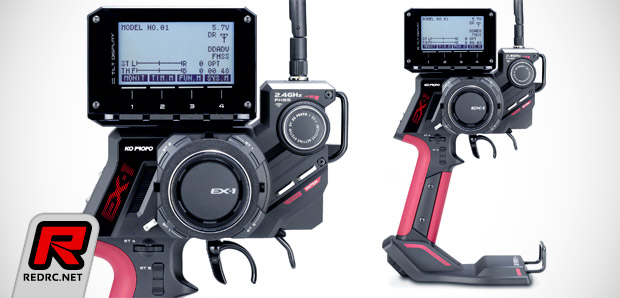 In a press conference in Japan today, KO Propo introduced its new Kustomize It Yourself (K.I.Y.) interchangeable transmitter. The concept of the new K.I.Y. brings simplicity to customizing and upgrading within a modular system. The new transmitter is composed of 3 modular units, Steering, Throttle and Master units. The three separate modular units can be easily put together, no screws required. Just push the safety lock of the joint, pull the lever and pull or push to insert or remove the modular unit.
View more details and images here
Tuesday, January 17, 2012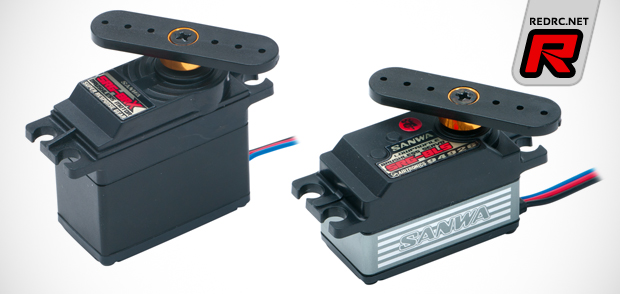 Two new servos from Sanwa starting with the SRG-BRX Servo, which is best suited for 1/8 onroad, 1/10 touring car and 1/10 buggy classes. It features low friction ball bearings, extremely tough metal gearing and an efficient brushless motor. With its super fast reaction time of 0.06 seconds (40°) the SRG-BRX is first class when it comes to fast and accurate responding behavior. The Sanwa SRG-BLS Low Profile is a touring car servo which is ultra precise, ultra tough and ultra fast. Equipped with a brushless motor und low friction ball bearings it is very efficient and direct. The Sanwa SRG-BLS can be used in Sanwa Super Response-Mode.
Source: LRP [lrp.cc]
Monday, January 2, 2012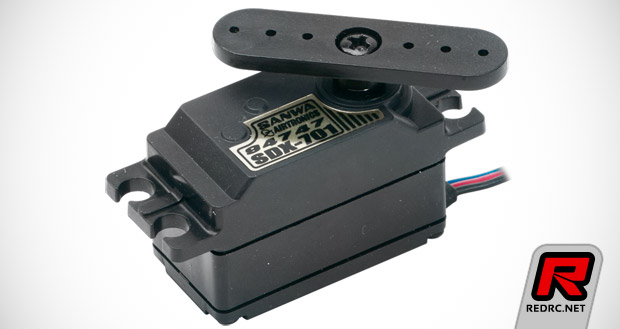 Sanwa have released their SDX-701, the little brother of the SDX-801. A low profile servo it is perfect for the hobby and amateur racer, this digital servo features ball bearings and metal gears. An operating speed of  0.07sec/40° and torque of 7.0kg/cm at 6.0V it weighs in at 44 grams.
Source: LRP [lrp.cc]
Thursday, December 29, 2011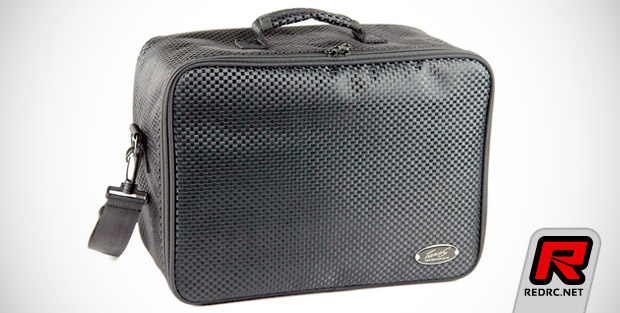 Team C have released a new transmitter bag for the Sanwa Exzes stick radio. The case, which features a cool carbon fibre look sports a solid block of foam which has been cut out to perfectly fit the Exzes securely while also offering some other space for RX packs and spare receivers.
Saturday, December 24, 2011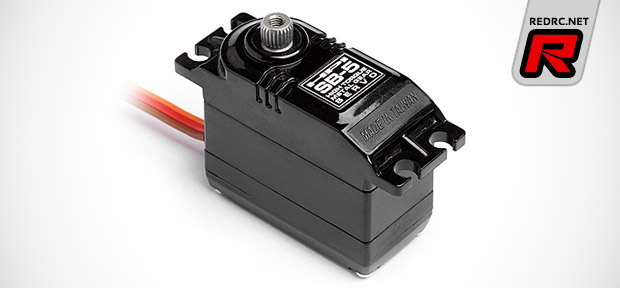 New fro HPI is this SB-5 metal gear servo. This quick and powerful servo (0.11 sec speed, 11.8Kg cm torque) is an ideal upgrade or replacement servo for hardcore RC enthusiasts looking for a stronger and faster servo to replace the stock steering or throttle servo on their vehicle. With metal gears, it's one of their best value servos, perfect for just about any application.
Source: HPI [hpieurope.com]
Tuesday, December 6, 2011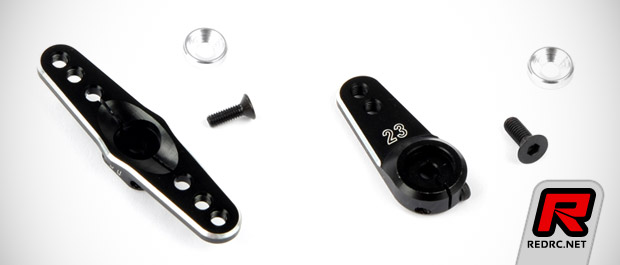 Robitronic now offers a new lineup of sturdy and ultra-reliable servo-arms. They add a clever clamping mechanism that grips the servo's spline with enough force, so that you'll never lose or strip a servo arm again. Even if the servo's spline screw works itself loose, you can safely keep on racing since the clamp-style servo arms will still provide a firm grip. Laser-etching tells you the spline indexing, (23T, 24T, 25T) they're built for.
Source: Robitronic [robitronic.com]
Sunday, December 4, 2011